Image

Roadmap Writers is proud to continue our mission of opening doors for unrepped writers from underrepresented groups. As we approach the 7 year anniversary of our monthly Diversity Initiative, we're excited to widen the scope of our efforts to provide even more actionable industry knowledge to more applicants by expanding our monthly Diversity Initiative into the Coletta Preacely-Garcia Diversity Fellowship.
Always FREE to apply and now offered quarterly, Roadmap Writers will award ONE diverse Winner the Grand Prize of a full scholarship
for Steps 1-4 of our
Career Writer Program
—a $1600 value!
ONE Runner-Up
will also be awarded Step 1: Pitch Prep. These immersive and interactive programs (
Pitch Prep Program
,
Marketing Intensive
,
Portfolio Polishing
, and
Manager Track
) give writers a
competitive edge in the marketplace
while helping them build relationships with as many working industry professionals as possible from anywhere in the world.
This program is for diverse screenwriters with at least 2 polished original features and/or TV pilots in their portfolio (with at least a 3rd original script in the works) who are ready to tackle the marketing aspects of their career! Roadmap defines "diverse" as anyone belonging to a group whose voice has been traditionally marginalized in Hollywood, particularly BIPOC, LGBTQIA+, women over 45, and Disabled writers.
NOTE: Writers will not be able to save their application progress so before submitting, please take the time to review ALL application eligibility requirements and questions before starting.
How It Works
---
Opens For Applications: October 2nd, 2023 at 9:00am PST
Personal Statement Deadline: October 29th, 2023 at 12:00pm PST
Submit a Personal Statement (500 words max) that communicates why you would be a valuable and hardworking member of the Career Writer Program!
Describes how your diverse background informs your storytelling
Highlights your ability to craft a good story
Focuses on your screenwriting goals
Demonstrates your ability to be collaborative 
Maximum of 500 words (yes, we said it again)
All qualifying applicants will receive FREE Screenwriting Craft and Industry Resources focused on crafting strong fellowship applications. These will be distributed on November 5th, 2023.  
---
Top 25 Semifinalists Announced: November 5th, 2023
All 25 Semifinalists will:
Be required to submit an original, complete script (feature or TV pilot) by November 27, 2023 at 12:00pm PST in order to be considered for the Fellowship prize.     
Receive 2 optional Q&A Strategy Sessions with our Director of Diversity & Writer Outreach, James Moorer.

Session 1 - November 11th, 2023: 

Writers will discuss what they learned from the resources provided.

As an optional service, up to 10 of the Semifinalists can submit the first 15  pages of their script for verbal feedback ($25) during the 2nd session. These writers should submit the script they are planning to provide as Part 2 of their Fellowship application. With only 10 spots available, they will be filled on a first-come, first-served basis. Applicants who choose not to submit for the First 15 with James will in no way be penalized during the Fellowship application review process. The intention is only to provide support in strengthening opening pages but is in no way required. 
Session 2 - November 20th, 2023:

  James will give verbal feedback to the 10 writers who submitted their first 15 pages, but all Semifinalists are encouraged to attend to learn from the feedback and insight. 
---
Finalists Announced: December 11th, 2023
Up to 5 Finalists will be invited to participate in a 30-minute interview with the RoadCrew.
Grand Prize Winner & Runner-Up Announced: December 30th, 2023
The Grand Prize Winner will receive CWP Steps 1-4, while one Runner-Up will be awarded CWP Step 1: Pitch Prep! 

Fellowship Program Begins: February 1st, 2024
The Grand Prize Winner and Runner-Up will begin the October Career Writer Program (CWP) Step 1: Pitch Prep Program.
When February's Pitch Prep Schedule is posted (will update here), please review it to ensure your availability to participate in the program should you be chosen as the Winner or Runner-Up.
*schedule subject to change*
In Loving Memory
---
The lack of diversity and representation in Hollywood has been at the forefront of the national conversation for a while now. At Roadmap, we want to do our part to help bring more diversity to the big screen (and the small)! For us, that starts with the screenwriters.
That's why we are proud to host the Coletta Preacely-Garcia Diversity Fellowship!
We launched this tribute in 2016 in memory of Roadmap Writer Coletta Preacely-Garcia, whose budding career was cut short when she passed suddenly shortly after Roadmap's launch. Coletta was an extremely hardworking screenwriter who was always working to better her craft—tirelessly writing, rewriting, and taking advantage of every opportunity presented to her to gain skills, make connections, and polish her screenplays.

This tribute highlights diverse writers that embody this same spirit.
Eligibility Requirements:
Must be part of the BIPOC, LGBTQIA+, women over 45, or Disabled communities.
While 25 Semifinalists will be submitting only one original feature or pilot as Part 2 of their Fellowship application, the applicant's portfolio must have at least 2 completed and polished original scripts (features and/or pilots), with at least a 3rd original script drafted by the beginning of CWP Step 4. If a writer does not have at least 3 completed original scripts in their portfolio by Step 4, they will not be eligible to apply for Top Tier, which is Roadmap's most vetted group of exec-ready writers where most signings take place.   
Must have earned less than $25k as a screenwriter. 
Must have fewer than 3 produced feature film or TV credits that aired or had distribution. 
Must not currently have a literary manager or agent. Writers who have been previously repped are still eligible.
Must be able to actively participate in CWP Steps 1-4 back to back throughout 4 months (aka January - April). Special permission would need to be requested for a one-time, one-month delay between two steps in order to retain the Diversity Fellowship prize without reapplying. If a prize winner does not attend or come prepared to participate in the supermajority of sessions for any given CWP Step, their prize will be canceled. The writer would then have to resubmit as part of a future applicant pool in order to be considered to complete the Career Writer Program.
Roadmap Writers reserves the right not to pick a winner and/or a runner-up from a given applicant pool if we don't find a candidate whose writing and interview skills are ready for the Career Writer Program. Deadlines and announcement dates are subject to change. 
Signing & Staffing Success
---
Past winners of our previous diversity initiative have been signed by Anonymous Content, Rosa Entertainment, APA, First Story Entertainment, Untitled Entertainment, Fictional Entity, The Buchwald Agency, and more! Our December 2020 winner Lillian Wang recently staffed on a Netflix show!
"As I complete the final weeks of my Diversity Initiative Fellowship, I wanted to express my appreciation for the experience here that each of you made possible. Roadmap is indeed THE place to cultivate community, craft, and opportunity. As someone who struggles with low self-esteem, anxiety, and everything that comes with trauma, every step from Pitch Prep to Manager Track has helped build confidence in myself as an artist and a business. Thank you for your time, talent, hard work, and support during the last four months."
– Bernadett Belinda York, 2023 Diversity Fellowship Winner
Past Diversity Initiative/Tribute Winners
Image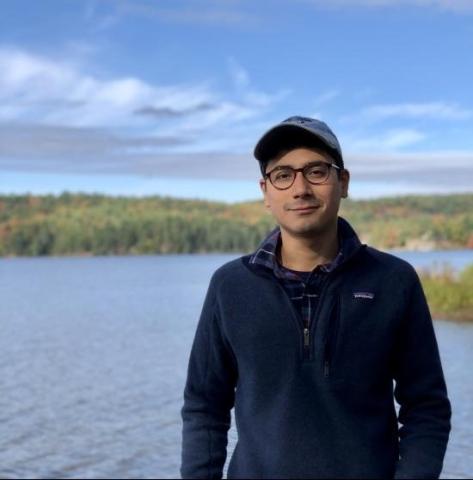 Dennis Gonzalez
---
Winner, May 2023
Image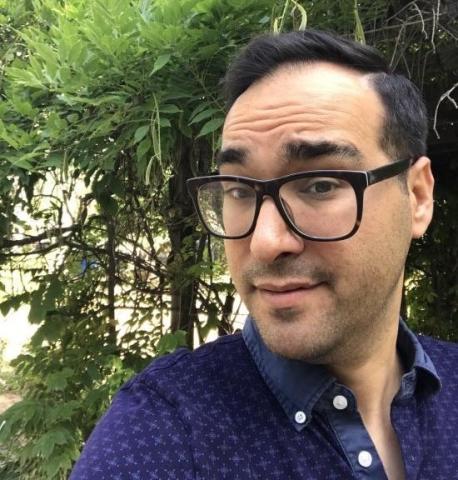 A.P. de la Caridad
---
Runner-Up, May 2023
Image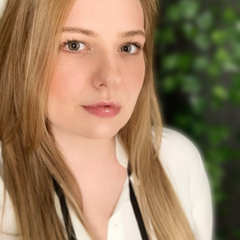 Bernadett Belinda York
---
January 2023
Image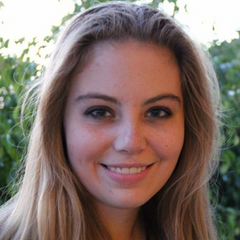 Amanda Eberhardt
---
January 2023
Image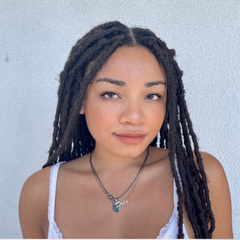 Coradata McCloud
---
December 2022
Image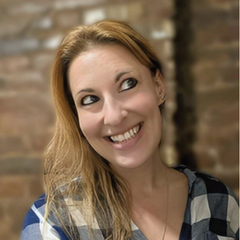 Image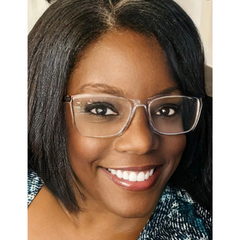 Tiffani Davis
---
November 2022
Image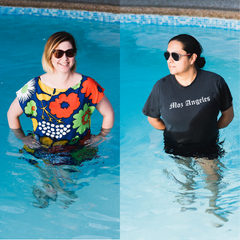 Irene Hernandez & Kelsey McConnell
---
November 2022
Image
Mark Heath Howard
---
November 2022
Image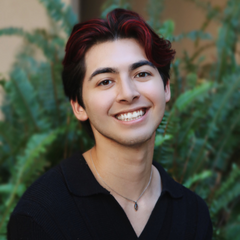 Harrison Hamm
*Signed with Industry Entertainment
---
October 2022
Image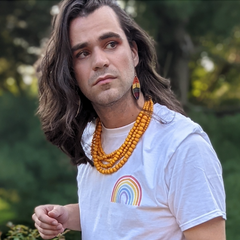 Ahyoka Saas
---
September 2022
Image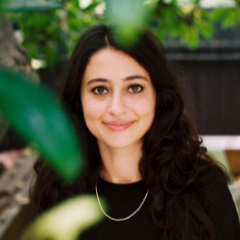 Feyza Safoglu
---
August 2022
Image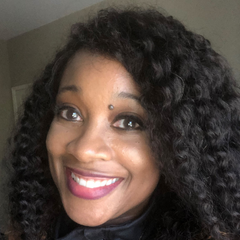 Image
Kyle Sosa Frederick
---
June 2022
Image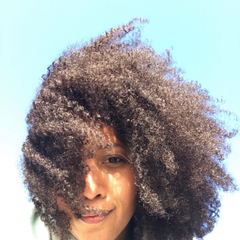 Rebecca Jordan Smith
---
May 2022
Image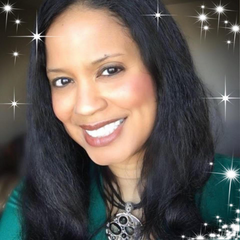 Image
Alejandra Gracia
---
February 2022
Image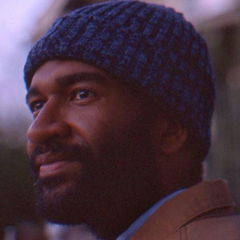 Larry Coleman
---
January 2022
Image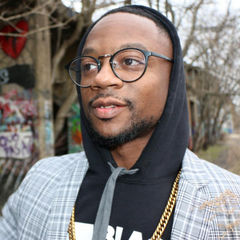 Image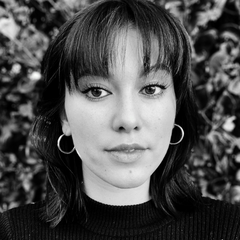 Sierra Sanborn
---
November 2021
Image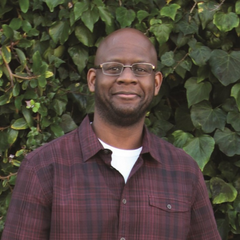 Image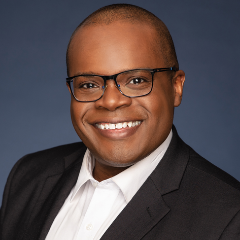 Larry Collins
---
September 2021
Image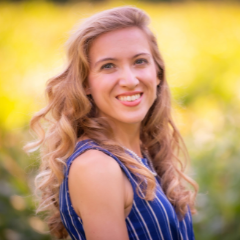 Kathryn Orwig
---
August 2021
Image
Helen Fernandez
---
July 2021
Image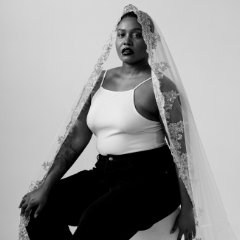 Image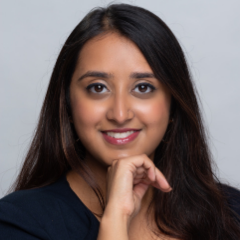 Vanita Borwankar
---
May 2021
Image
Image
Ashley V. Hudson
---
March 2021 (Co-winner)
Image
Candace Patrick
---
March 2021 (Co-winner)
Image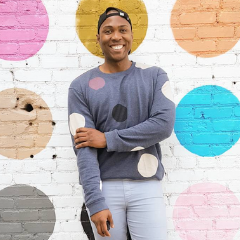 John Lowe
---
February 2021
Signed by The Buchwald Agency
Image
Lore V. Olivera
---
January 2021
Image
Lyric Fergusson
---
December 2020
Image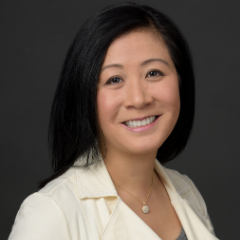 Lillian Wang
---
November 2020
Signed by Rosa Entertainment
Staffed on Netflix show
Image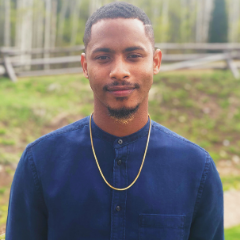 Tarik Woodbine
---
October 2020
Image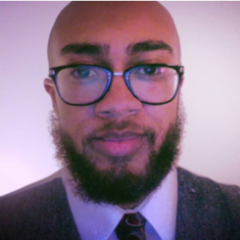 Quinton Stroud
---
September 2020
Image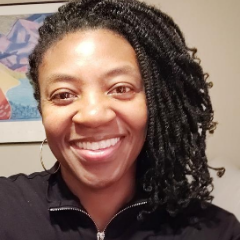 Jennifer Irons
---
August 2020
Image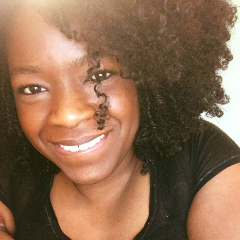 Kayona Ebony Brown
---
July 2020
Signed by Anonymous Content
Hired to write two featurettes for CBS & nominated for a Sports Emmy
Image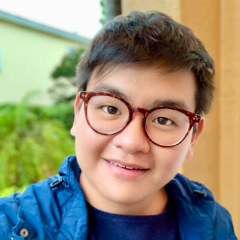 Eljohn Macaranas
---
May 2020
Image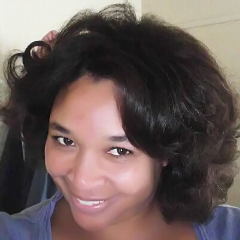 Lori Beth Crawford
---
April 2020
Image
Lenna Murisier
---
March 2020
Signed by Untitled Entertainment
Image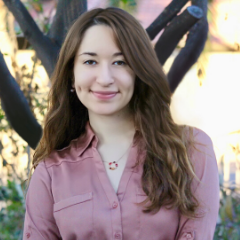 Amena Kheshtchin-Kamel
---
February 2020 (Co-winner)
Signed by Seth Nagel Management
Signed by The Seymour Agency (from Roadmap Authors)
Landed two writing assignments with the producer of Netflix's RATCHED.
Image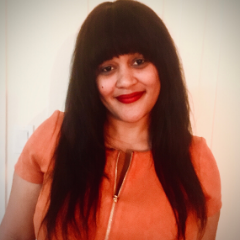 Chloe Samantha-Rose Owens
---
February 2020 (Co-winner)
Image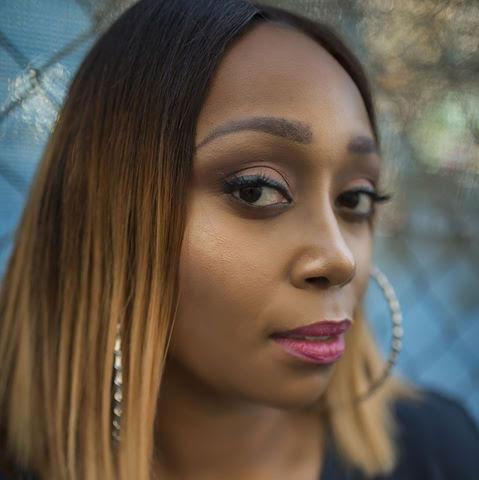 Krystal Foster
---
January 2020
Image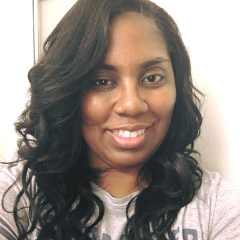 Erica Land
---
December 2019
Signed by Recon Literary
Image
Monisha Dadlani
---
November 2019
Image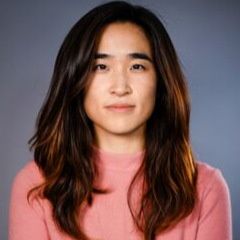 Christina Jun
---
October 2019
Image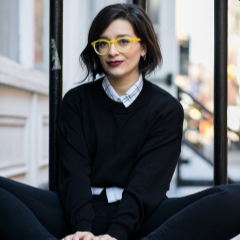 Ashlei Hardenburg-Cartagena
---
September 2019
Signed by First Story Entertainment
Image
Craig Winstead
---
August 2019
Image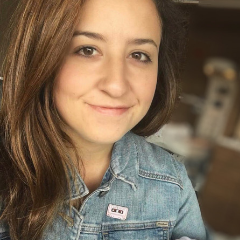 Katie Wadsworth
---
June 2019
Image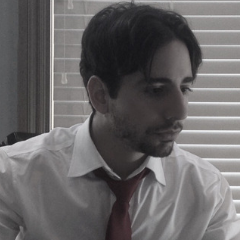 Image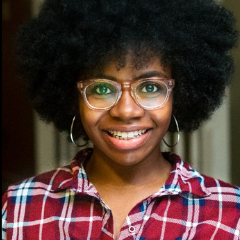 Jessica Burnett
---
April 2019
Image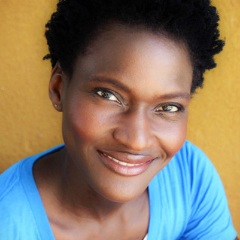 Aimiende Negbenebor Sela
---
March 2019 (Co-winner)
Image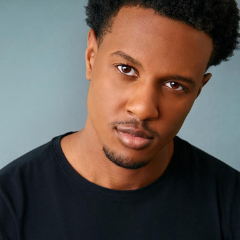 D.K. Uzuokwu
---
March 2019 (Co-winner)
Image
Shawn Parikh
---
February 2019
Signed by Klasco Entertainment.
He then won the NBCUniversal Writers on the Verge Fellowship.
Image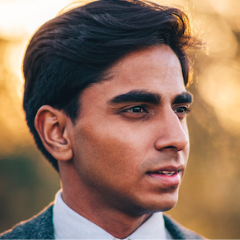 Ijaaz Noohu
---
December 2018
Signed with APA
Image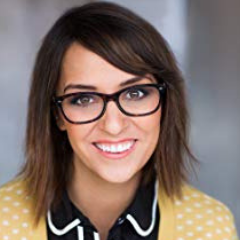 Monique Madrid
---
November 2018
Image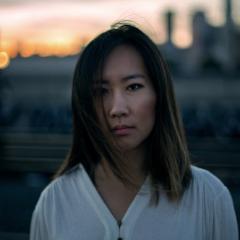 Image
Image
James Moorer
---
July 2018
Signed by KDX Entertainment
Image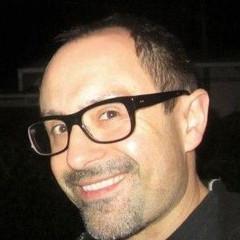 Image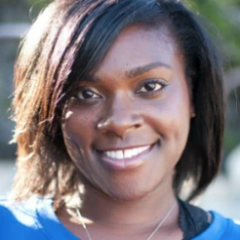 Image
Juan Francisco De La Guardia
---
April 2018
Image
Brian O'Donnell
---
March 2018
Image
Ziyad Saadi
---
February 2018
Signed by Fictional Entity
Image
Larry Coleman
---
January 2018