Image
 Roadmap Writers is thrilled to present our
First Annual Podcast Competition!
 
This is yet another avenue for you to get industry professionals
to engage with your work!

 The competition is open to any genre of 
Narrative Fiction and Narrative Nonfiction.

You can apply via a podcast SCRIPT 
(30 pages or less) 
-OR- 
a podcast audio/visual RECORDING 
(35 minutes or less in runtime) 
Roadmap Writers has helped several Writers land jobs with Podcast Companies!
We aim to increase the visibility of Writers in this field!

We will name a winner in each category!
 
Best Narrative Fiction Script
Best Narrative Nonfiction Script
Best Narrative Fiction Recording
Best Narrative Nonfiction Recording
---
But Why Should I Write A Podcast?
Podcasting is a relatively new field for writers to tap into and get your work produced.
It's inexpensive -  Podcasts take time, but they don't have many upfront costs. You can launch a new podcast without making a significant investment.
Podcasts are easy to access - Some types of content are difficult to enjoy, but podcasts are highly accessible. Your audience will have the freedom to listen to your podcast at a time that works for them.
It's an easy way to share information - Podcasts are an entertaining and effective way to share all kinds of information. Whether you want to discuss a new product or educate your audience, podcasts are great for getting your message across.
You can keep your audience engaged -  Engagement is essential for any digital marketing strategy to succeed. A podcast allows you to keep the attention of your target audience.
It can boost your reach -  If your podcast is successful, you'll be able to increase your audience via word of mouth. It's a highly effective way to reach a new audience.
Deadlines:
---
Open for Submissions | September 8th, 2023 at 12:00pm PT
Early | October 6th, 2023 | $35
Regular | November 3rd, 2023 | $40
Late | December 1st, 2023 | $45
*Submissions must be submitted online by 11:59 PM PST on the deadline date to be eligible for the corresponding deadline*
*Audio submission links accepted - SoundCloud, Podbean, Spotify, or YouTube*
Announcements:
---
Quarterfinalists | January 5th, 2024
Semifinalists | February 2nd, 2024
Finalists | March 1st, 2024
Grand Prize Winners | April 5th, 2024
Grand Prize (4):
---
Narrative Fiction & Narrative Nonfiction Category
A Month's Mentorship with one of our competition mentors!
A Monthly 30-Minute Marketing & Strategy Call with Roadmap's CEO for 6 months! In these sessions, Joey will work with you on your bio and marketing material and devise a targeted outreach strategy.
Personalized Marketing Outreach for your project to execs and reps for consideration. If there is still a strike, we will just focus on reps. 
Rules:
---
Still Have Questions?
---
Image

Roadmap Writers is a leader in screenwriting education and training taught by working industry executives & literary representatives. In almost seven years, Roadmap has helped more than 350 writers get signed to representation with agents and managers at companies like CAA, WME, Gersh, 3 Arts, Circle of Confusion, Wonder Street, Zero Gravity, Good Fear, Echo Lake Entertainment, and many more!
2023 Podcasting Competition Judges
---
Alex Creasia
Literary Manager/ Producer | Sugar23 | BIO
Connor Pritchard
Founder/Creative Coach | OnlyWriters | BIO
Maia Glikman
CEO/ Co-Founder | GoKidGo | BIO
Nicholas Bogner
Literary Manager/ Producer | Affirmative Entertainment | BIO
Rachel Music
Founder and Executive Director | Good Story Guild | BIO
Image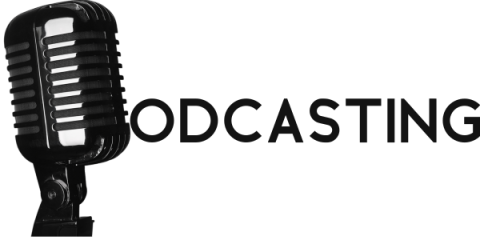 Narrative Fiction
---
Narrative Fiction podcasts are an emerging medium of storytelling in which the story is told completely through audio only.  Fiction Podcasts are scripted, serialized stories that serve as a revival of the radio play. A fiction podcast can be any genre (sci-fi, horror, drama, adventure, etc.) as long as it is scripted.
THINK: DUST, HOMECOMING, LIMETOWN, THE AMELIA PROJECT, THE EDGE OF SLEEP, THE LOVECRAFT INVESTIGATIONS, THE PASSENGER LIST, THE SANDMAN, WELCOME TO NIGHT VALE, WOODEN OVERCOATS
 Narrative Nonfiction
---
Narrative Nonfiction podcasts retell the true stories of others through the use of clips from the interviewee and other subjects, as well as layering in the creators own editorializing. An audio documentary.
THINK: CALIFONRIA CITY, CHAMELEON HOLLYWOOD CON QUEEN, CRIMETOWN, EXIT SCAM, GANGSTER CAPITALISM: THE COLLEGE ADMISSIONS SCANDAL, STARTUP, THE DREAM, THE MISSING CRYPTOQUEEN, THE SHRINK NEXT DOOR, THE TROJAN HORSE AFFAIR