Image

Roadmap Writers is excited to announce the Grand Prize Winner & the Runner-Up for The Coletta Preacely-Garcia Diversity Fellowship. 
Roadmap Writers is proud to continue our mission of opening doors for unrepped writers from underrepresented groups. As we approach the 7-year anniversary of our monthly Diversity Initiative, we're excited to widen the scope of our efforts to provide even more actionable industry knowledge to more applicants by expanding our monthly Diversity Initiative into the Coletta Preacely-Garcia Diversity Fellowship.
Always FREE to apply and now offered quarterly, Roadmap Writers will award ONE diverse Winner the Grand Prize of a full scholarship for Steps 1-4 of our Career Writer Program—a $1600 value! ONE Runner-Up will also be awarded Step 1: Pitch Prep. These immersive and interactive programs (Pitch Prep Program, Marketing Intensive, Portfolio Polishing, and Manager Track) give writers a competitive edge in the marketplace while helping them build relationships with as many working industry professionals as possible from anywhere in the world.
This program is for diverse screenwriters with at least 2 polished original features and/or TV pilots in their portfolio (with at least a 3rd original script in the works) who are ready to tackle the marketing aspects of their career! Roadmap defines "diverse" as anyone belonging to a group whose voice has been traditionally marginalized in Hollywood, particularly BIPOC, LGBTQIA+, women over 45, and Disabled writers.
Please join us in congratulating the...
Grand Prize Winner:  Dennis Gonzalez
Image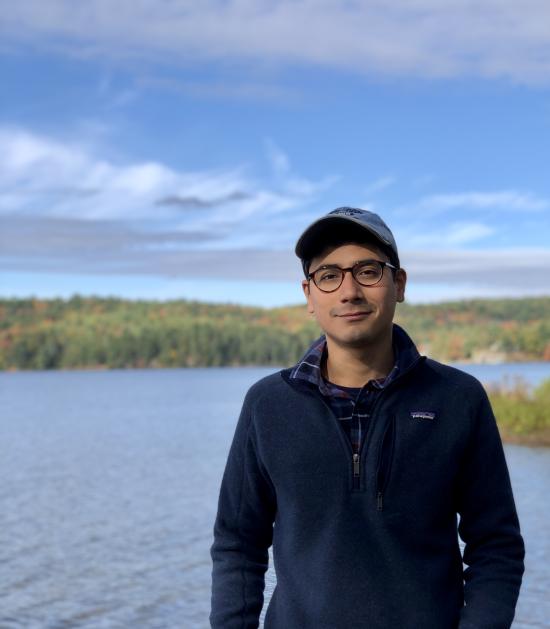 Dennis Gonzalez is a gay, Honduran-born screenwriter who was raised in New York where he currently lives. He has interned and provided scripted coverage for Sarah Jessica Parker's Pretty Matches Productions while working to improve the jails in New York City. Dennis writes about broken relationships, the struggles of identity and self-worth, and the hard choices we make that determine how we live and see the world. Dennis received his Bachelor of Arts in Political Science and his Master of Arts in International Relations from St. John's University in Queens, New York.
Image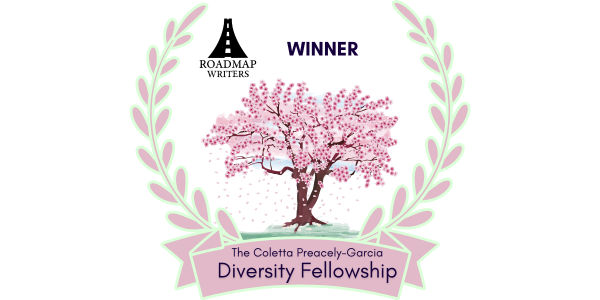 ---
Runner-Up: Anthony Parez a.k.a. A.P. de la Caridad
Image
A.P. de la Caridad was meant to be a turn-of-the-century, sharp-tongued, British street-urchin; but his soul went rogue and landed in the Brownest, ADHD'est, lower-middle-class latchkey kid in a quirky five-hundred person mountain town. As an adult, his Voice was hardened after his off-and-on father mysteriously died and he overcame Stage IV Head & Neck Cancer — relearning how to swallow, speak, and breathe. He has a Screenwriting MFA from Cal State Northridge, is a former SC/WA, and is primarily drawn to Genre or Historical dramedies with offbeat characters pushing back at adulthood to chase the impossible, crafting stories that walk the tightrope between hilarious and heartbreaking. His Genre Dramedy Pilots have earned him a '23 1IN4 Coalition Disabled Writers Fellowship, '22 and '23 Read Latinx Writer's Fellowship, '22 Roadmap Writer on the Map Mentorship, and he is a '22 Coverfly Endorsed Writer. A.P. has been a bridesmaid but never a bride for Mentorship Matters, the Academy Nicholl, ABC/Disney, CBS, and the Sundance Episodic Lab. His feature, Flipside, was an Academy Nicholl Quarterfinalist and is slated for production in Winter '23 with producers Scott Budnick (Just Mercy, The Hangover ) and Rebeca Leon (Father of the Bride), with Anthony Nardolillo (7th & Union, Shine, Righteous Thieves) attached to direct, Reggaeton superstar Lunay (The Valet) to star., and Roselyn Sánchez (Devious Maids, Fantasy Island, Without a Trace) to Co-Star. A.P. is an avid avocado hoarder and has an irrational fear of whales.
Image