Image

Submission Deadline
September 20th @ 11:59pm PT
Grand Prize (3)
One-month of mentorship with one of our 3 mentors
Ongoing guidance from the Roadmap staff for one-month
Personalized script marketing outreach from Roadmap
Why Should I Enter?
Roadmap Writers is a trusted name in the writer community and we practice what we preach. We bring the same level of industry access from our virtual classrooms to our competitions. That's how we've helped more than 200 writers land representation. Roadmap has been running diversity initiatives for over four years, helping dozens of those initiative winners get signed. 
We place a premium on creating meaningful opportunities and industry relationships so that you can jump start your writing career!
We received more submissions than anticipated and we need a bit more time to finish reviewing. We will post the winners once we have reviewed all material!
Over the past 5 years, Roadmap Writers has prided itself on running initiatives to help spotlight writers from underrepresented communities. Our initiatives have helped dozens of writers get signed. 
Roadmap is excited to announce our newest initiative, Thriving at 50+ : Creating Strong Female Characters at 50 and over.
The initiative, which is free to apply to, is open to writers of all ages who have a script that features a 50+ female protagonist.
To apply, writers must submit a one paragraph description of their 50+ female protagonist and their script. Writers must submit a completed script for a 1/2 hour pilot, 1-hour pilot, or feature to qualify.
At the conclusion, Roadmap will select 3 winners who will participate in a month long mentorship with one of our incredible industry mentors (check them out below!). Each writer will also work with Roadmap to put together a targeted marketing plan and lead exec outreach to industry professionals.
Submissions open August 20th and runs through September 20th. The selected winners will work with their mentors starting in mid-late October.
Click below to apply for this free initiative!
Image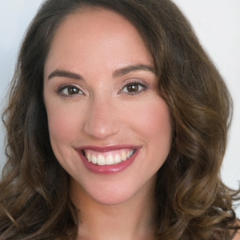 Anna Weinstein is a talent and literary manager at Sugar23. Previously, she was a talent agent at WME. Anna has made a career of identifying and cultivating diverse and underrepresented voices. She began her career in the talent department at Saturday Night Live.
Image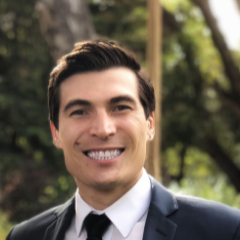 Sandino Moya-Smith is the VP of Production at MGM where he is currently working on upcoming films such as No Time To Die, Tomb Raider 2 and the recently released Respect. He was previously VP of Production at Limelight Entertainment where he put together Palm Springs (2020) and was a Production Executive at June Pictures, where he worked on films including The Florida Project (2017), Book Club (2018), Wildlife (2018), and Dude (2018). Prior, he worked for Gary Ross on such films as The Hunger Games (2012), Free State of Jones (2016), and Ocean's Eight (2018). Sandino is Indigenous Mexican and the son immigrant farmworkers turned civil rights advocates who instilled in him at an early age the power of using your voice for change. He received his degree in Cinema from San Francisco State University in 2008.
Image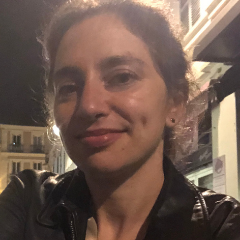 Jenny Halper is EVP of Film at Maven Screen Media, where her credits include THE KINDERGARTEN TEACHER, DRIVEWAYS, SKIN, and the forthcoming A MOUTHFUL OF AIR. As a screenwriter her scripts have twice placed twice on the Black List, on the Athena List, and received grants from Film Independent and the Tribeca Film Institute. As a fiction writer, she is an Our Stories Emerging Writer Award winner and Pushcart Prize nominee, with stories appearing in places including The Chicago Tribune, Roxane Gay's PANK, Joyland, and the Southeast Review, and her story collection is a three time finalist for the Hudson Prize. Most recently, she was selected for the New York Stage and Film Workshop (in association with the Powerhouse Theater) for her adaptation of Sarah St. Vincent's debut novel Ways to Hide in Winter. She has several TV series in development as well as an adaptation for Social Construct Films. A graduate of Northwestern University and Emerson College, and a founding member of the Alliance of Women Film Journalists, she is represented by Untitled Entertainment and CAA.