ROADMAP WRITERS
GENRE SCREENWRITING CONFERENCE
OCTOBER 22-23, 2022
Conference Badges  + Add Ons Are SOLD OUT!
Get Your Panel Only Badge Today!
Image

Image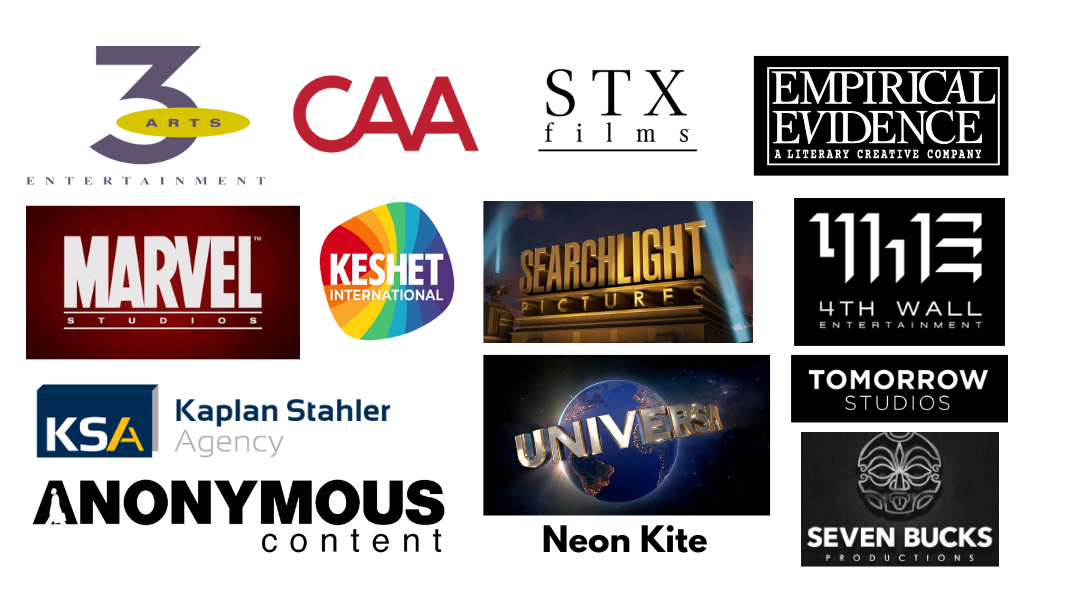 ---
FOLLOW UP TO OUR RECENT SUCCESSFUL CONFERENCE:
If you missed our first Virtual Conference in February 2022, you might have seen the hundreds of writers on social media saying how awesome it was.
We hosted over 70 showrunners, producers, reps, and execs for panels, interactive workshops, and pitch roundtables. One writer was even signed to manager Adam Kolbrenner less than 72 hours after his pitch roundtable. And our last Pitch Finale winner had private Zoom meetings with Jonah Hill's production company and Academy Award-nominee Robin Swicord (THE CURIOUS CASE OF BENJAMIN BUTTON)!
We're so excited to be doing it all over again in October with NEW execs! 
---
TWO-DAY GENRE SCREENWRITING CONFERENCE:
To celebrate the spooky season in October, Roadmap Writers presents our first annual 2-day virtual event specifically for Genre Feature and TV Writers. This will be curated and we will help writers pick the best execs to pitch to based on their project. This will not just be to hear filmmakers and execs talk about their journey. It will be an opportunity for writers to make meaningful relationships and have face time with industry professionals. 
WHAT DO WE CONSIDER GENRE?
All films and TV series have genres or stylistic categories, BUT when Hollywood industry people refer to GENRE or being a GENRE WRITER, they actually mean everything except straight drama, comedy, and a few others. It's typically the darker, more fantastical fare. We'll be limiting Genre to the following categories:
Image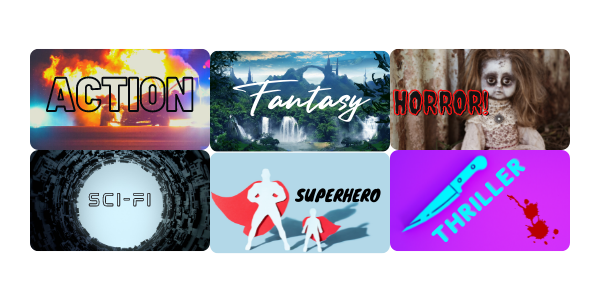 Action
Fantasy
Horror (including horror-comedy)
Sci-Fi
Superhero
Thriller
---
PANELS, WORKSHOPS, PITCHING ROUNDTABLES:
Roadmap will be hosting panels, workshops, and pitching roundtables with the industry's leading companies, covering everything from pitching, writer/rep relationships, general meeting etiquette, script development, and the state of the industry.
This virtual conference is designed so the execs don't feel like they're in an alternate dimension! Each writer will have time with multiple execs! 
Attendees include: 
Showrunner Joe Henderson - LUCIFER (Fox, Netflix Show)

Agent Michael Kolodny -  Kaplan Stahler Agency

Manager Creative Content and Talent, Kevin Shih - Universal Pictures  and former  Development Exec - Crypt TV

CEO/Producer Alon Shtruzman - Keshet International 

Manager Chris Coggins - Heroes and Villains Entertainment

Manager Russell Hollander - 4th Wall Entertainment

CEO Alon Shrutzman - Keshet International

Manager Dan Seco - Empirical Evidence 

Manager Trent Anderson - Anonymous Content

Producer Tracy Mercer - Amasia Entertainment (Them That Follow, Fear, Inc.)

Head of Company Julia Glausi -  Beck/Woods (A Quiet Place, The Bogeyman, 65)

Manager Krista Sipp - Heroes and Villains Entertainment

Manager Brandy Rivers - Industry Entertainment 

Production Supervisor Aaron Jacob - Marvel Studios

Manager Michael Krell - 3 Arts Entertainment

Manager Raquelle David - Lit Entertainment Group

Manager Corey Trent Ackerman - The Cartel 

Manager Josh Marks - Untitled Entertainment 

Manager James Shani - ColorCreative 

Manager Kendrick Tan - Lit Entertainment Group 

Coordinator Katie Cronin - STX Entertainment 

Manager Kit Brogden - Five Successes 

Assistant Vikki Lujan - Seven Bucks Productions 

Creative Exec Marcos Sotelo - Small Victory Productions 

Manager HIllary Levi - Gotham Group

VP Nic Louie - Tomorrow Studios

Manager Jay Glazer - Neon Kite 

Agent Roberto Larios - Verve 

Manager Gavin Dorman - Schemers Entertainment 

VP of Development Justin Ross - Bohemia Group 

Manager Chris Deckard - Fictional Entity 

Exec Seth Renshaw - Benaroya Pictures

Producer Chris Debiec - Civilized Entertainment

Manager Andrew Kersey - Kersey Management  

Manager Andy Cohen - Grade A Entertainment 

Manager Nicholas Bogner - Affirmative Entertainment

Creative Exec Okey Onyiuke - Los Angeles Media Fund

Manager AE Jones - Stagecoach

Manager Abigail Palmer - Navigation Media Group

Manager John Pollack - Allied Management Group

Head of Features Jamila Jordan - Genius Productions

Creative Exec Maddie Landon - Magnolia Entertainment

​​Panelists subject to change. 

All panels will be recorded and distributed to the attendees 72 hours after the end of the conference. 
---
Panels Only - $99 
---
This badge includes:
2-day full access to all Panels (& recordings)
opening & closing networking mixers
access to audit all Pitch Roundtables
---
Virtual Conference Badge - $249  
(SOLD OUT!)
---
This badge includes:
2-day full access to all Panels (& recordings)
opening & closing networking mixers
Participate in 1 interactive small-group Workshop of your choice
Participate in 2 pitch roundtables of your choice
Access to audit all Pitch Roundtables
Pitch Competition Finale
---
Add-Ons: (SOLD OUT!)
---
Pitch in a Pitch Roundtable (+$25) *Writers must participate in pitch roundtables to advance to the pitch finale. 
Participate in additional interactive small-group Workshop (+$50) 
Private First 15 Consultation with exec of your choice (+$50)—Exec will read the first 15 pages of your script and conduct a 15-min. story notes call with you.
---
**After registering, your confirmation email will include a link with additional instructions (and pro tips!) to make the most out of your conference experience! 
REFUND/CANCELLATION POLICY: You may cancel your conference badge by Oct 10th, 2022 for a credit. No credits will be given after this date. There will be no refunds. 
A portion of all proceeds will benefit The Animal Rescue Mission.
Image