Image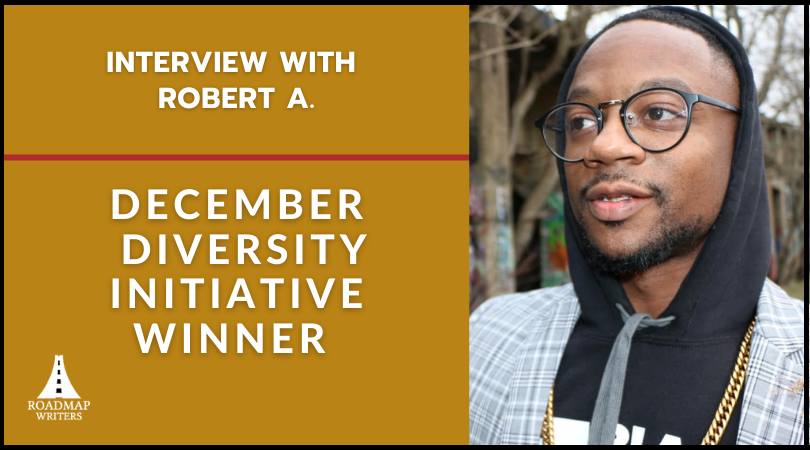 How long have you been writing and what made you want to write in the first place?
Oh, wow. I've been writing since I was a child. I actually published my first article in a magazine when I was 12. What caused me to venture into writing was my environment - it was pretty hostile, pretty volatile. What particularly interested me in writing was my grandmother. She had a really hard time articulating herself. I watched her be misunderstood everywhere, but when she was writing, that's when she seemed able to let out whatever it was that she was feeling. I couldn't conceptualize it at the time because I was a kid, but that's what made me start thinking about writing. I could speak to the page. I could make a mistake and erase it and it would be okay. I could have time to flesh out my thoughts before I could even realize what I was actually thinking. I just got really addicted to the process. Some people have an imaginary friend - writing was my imaginary friend. I could go wherever I wanted to escape where I actually was.
What genre do you prefer to write in? What draws you to that genre?
I prefer drama, simply because my life has been a very dramatic, climactic series of crazy events, and that's just what I know. But more than that, it's what I pull my inspiration from. Tough moments, that underdog feeling - I've had those moments plenty of times in my life, be it sports or navigating East Baltimore. I also would like to think I'm pretty funny, so I can do comedy as well. In terms of the distinction between TV and features, I love the possibility of "what ifs" in story development, and bringing out long term story lines and perspective. I think features offer a little bit too much closure for me. I haven't been able to get into feature writing just yet.
What interested you about the Roadmap Diversity Initiative?
When I went to the website and did my research, it wasn't just a bunch of black faces paraded up month after month after month. It was people that were from niche environments, diverse backgrounds, that had a voice. I thought that was something I wanted to be a part of. I started applying, I started getting rejected, and it helped me to keep refining my craft and eventually be able to win. That was my goal, to win it by the end of the year - and just in the nick of time in December, right! I'm really relentless with goals I set for myself, so I really had to be reflective about my script, feedback, and industry standards. There's a template on which the industry standard rests. It challenged me to be more of a creative, to stay true to my story but put my piece in that template.
Tell us what you're currently into.
I just started Sons of Anarchy, and I'm ashamed that I'm just now starting because it's really well written. Yellowjackets is an interesting show that I'm trying out. Pretty Hard Cases on IMDBTv, I'm waiting for Season 2 to come out. I watch staples like BMF and Insecure, those are my forte. Atypical is a show on Netflix that I'm really enjoying, too. I'm trying to watch different types of shows, procedurals and serialized, just to whet my palette a little bit. At this point, I've done a lot of studying the game, if you will, over the last year. So when I'm watching a show, I'm hoping the writer will take me by surprise - like, oh shoot! I've been waiting for this moment and you snuck up on me! Because with that template I mentioned, you can kind of get lost in it if you aren't creative enough to finesse the algorithm of screenwriting. When people are able to do that in a creative or clever way, that's what I'm looking for.
Where can we find you?
On Twitter, TheRobert_A. On Instagram, the.robert.a. On Facebook, Robert A. So Robert A. is the tagline to find me on any of those platforms, and I would love to connect with anyone that would want to connect with me.
You can learn more about our free monthly Diversity Initiative Program here.