Image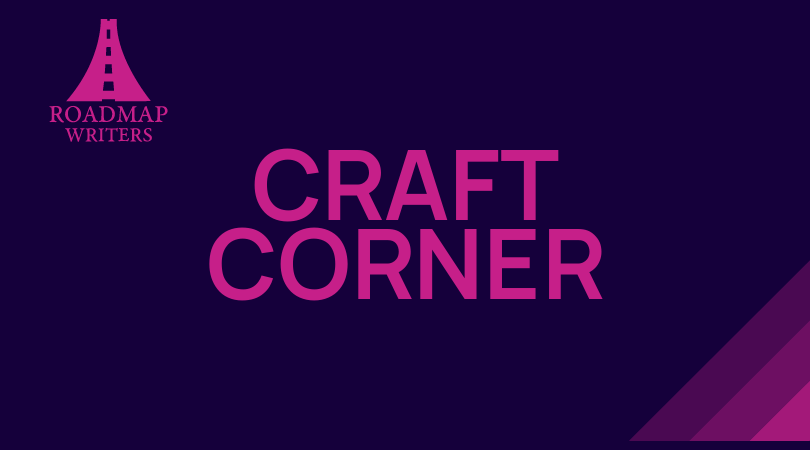 Craft Corner #9 – FEAR DIDN'T GET YOU HERE!
A tough love conversation with James Moorer & Aadip Desai
James Moorer: Writers will often ask me whether they should ask others to sign NDAs when submitting to contests or when they get script requests. At which point, I shake my head.
[What is an NDA? "A non-disclosure agreement (NDA) creates a confidential relationship between the parties, typically to protect any type of confidential and proprietary information or trade secrets." For more information, check out Cornell Law's Legal Information Institute.] 
Aadip Desai: Oh Lord, help us. And newer writers ask experienced writers for notes but hit them with an NDA first. My email asks if an attachment includes "NDA" and, if so, filter to spam. Marvel makes you sign an NDA when you meet with them. OK, for Marvel, I'll do it. 
J: Exactly! If you genuinely want to have the career you dream about, you can't live in fear of people stealing your ideas. Does it happen? Yes. But you have to be willing to take chances.
A: This whole business is one leap of faith after another. So what does fear-based thinking do to your career? 
J: It will limit your ability to build strong relationships in the industry because you think everyone is trying to screw you.
A: It hurts your reputation! It can prevent you from any present or future opportunities. I've personally seen it happen a few times. Sometimes it goes the writer's way, sometimes not. Either way, your career is over. You will never have as many lawyers as some mega-corporation. 
J: The conversation usually begins with someone regurgitating something THEY HEARD from someone else who HEARD it from someone else. 
A: It's like a game of telephone but with shitty screenwriting advice. Cough. Twitter. 
J: None of the people spreading this madness are the source. Nobody can confirm any of the misinformation first-hand. Now I have to dispel this stuff.
A: That's a very unenviable position… either you come off as "mean" or "dismissive."
J: You know it, Brother!  PLEASE HEAR THIS…ASKING SOMEONE TO SIGN AN NDA IS HORRIBLE FOR YOUR CAREER.
A: Big time. It stinks of amateurism and paranoia. 
J: It signals you're an amateur. Are there steps you can take to prevent or minimize your risk? YES!!!! If you've done your due diligence, you've already copyrighted your material and registered to protect yourself. Most people skip this step!
A: I'm not paranoid, but I try to be smart. I always do a "Registration of a Claim in an original work of authorship" with the Library of Congress/US Copyright Office. It only costs $45-$125. Seems worth it. https://www.copyright.gov/about/fees.html.  
J: Right? Then you're covered if you're submitting to anyone. Execs/producers expect you to understand how the business works. 
A: They don't always want you to be aware of the laws, but you should. 
J: Disney does not care about your story because they are an idea machine running 24/7, 365 days a year. 
A: I mean, sometimes they care. What's your take on registering your scripts or treatments with the WGA?
J: Personally, I think it's worthless. Won't hold up in court.
A: That's right. The WGA can only send a Guild rep to say, "Yes, James Moorer registered his screenplay on such and such date." End of testimony.
J: People complain about the expense of having to protect their intellectual property! 
A: Screenwriters shouldn't cut corners in two places: protecting their IP and using professional screenwriting software. 
J: It completely baffles me. People never think twice about spending a dollar on a lotto ticket in hopes of making millions. Some spend much more, just for the possibility. The little you pay to protect your material secures the possibility of millions in your future. Millions. And this is better than any lottery ticket. The investment in protecting your work lasts A LIFETIME--
A: Technically, longer than a lifetime. "Life of the author plus an additional 70 years!" What's the big takeaway here? Could you give it to me, James-style?
J: If you are always business-minded, you never have anything to be afraid of. Handle. Your. Business, It's what I do! Invest in yourself. Stop being fearful of being AWESOME.  
A: I love it!
For more killer advice, don't forget to join James' workshops - Uncle James' Pitchin' Kitchin' and The Name of the Game!
Wanna see James and Aadip in action during a panel, check out this video with Black TV Genre Writers.
James Moorer is Roadmap Writers' Director of Outreach & Diversity Initiatives, and a Screenwriter, Author, and Pancake Connoisseur. 
Aadip Desai is Roadmap Writers' Director of Brand Management and Marketing, and a  TV Writer, Teacher/Advisor, Speaker, and fellow Pancake Fanatic.