Image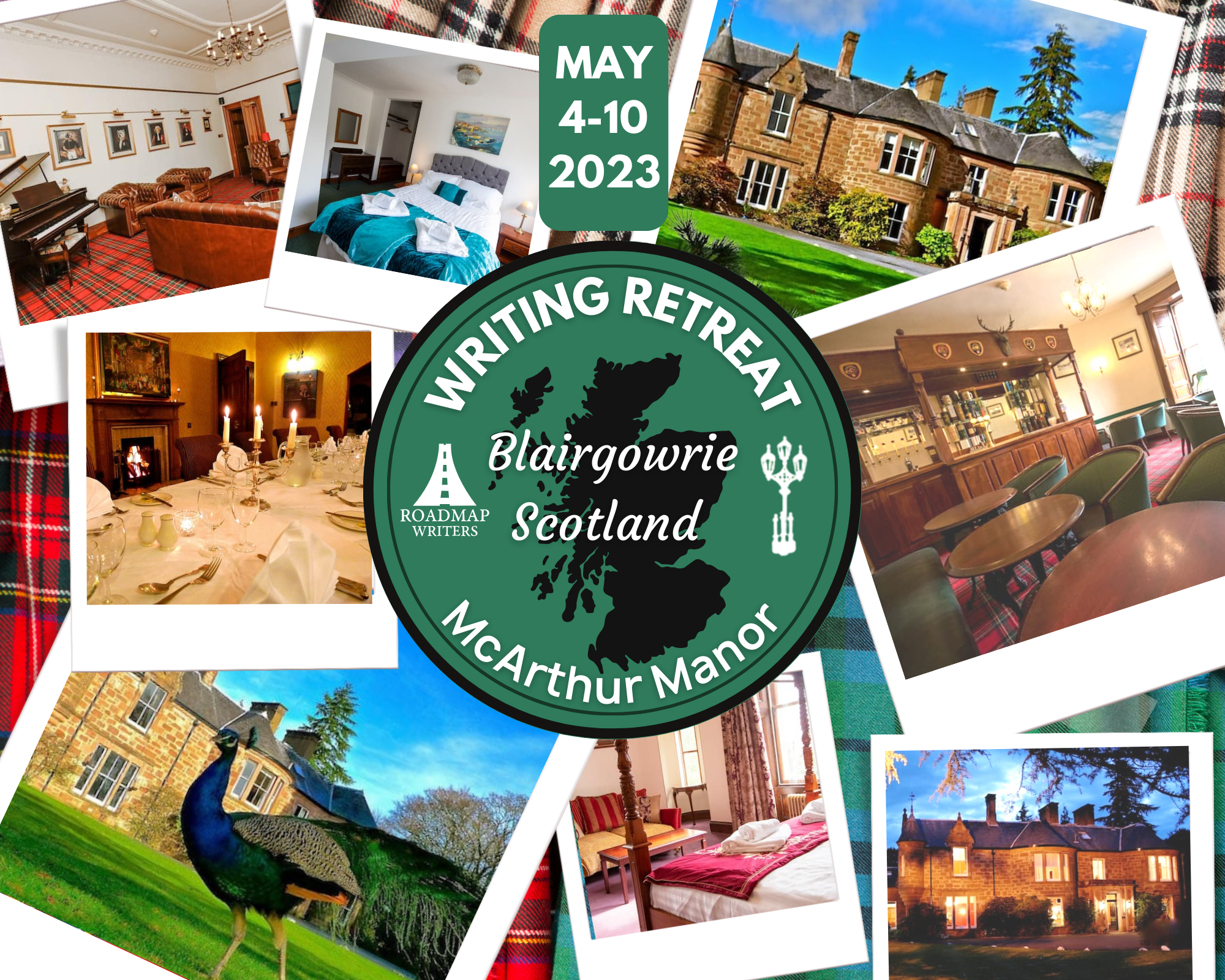 ---
Dreaming of focused writing time surrounded by dedicated writers, industry pros, lawn bowling, pub quizzes, and fish & chips? Maybe even in a CASTLE?! Then you're in luck!
---
Roadmap Writers is crossing the pond to magical SCOTLAND for our 1st European Screenwriting Retreat.
  
Join Hollywood and International entertainment industry execs and our RoadCrew! 

May 11 - 17, 2023, for 6 nights at a historic private manor in Blairgowrie, Scotland!
---
Image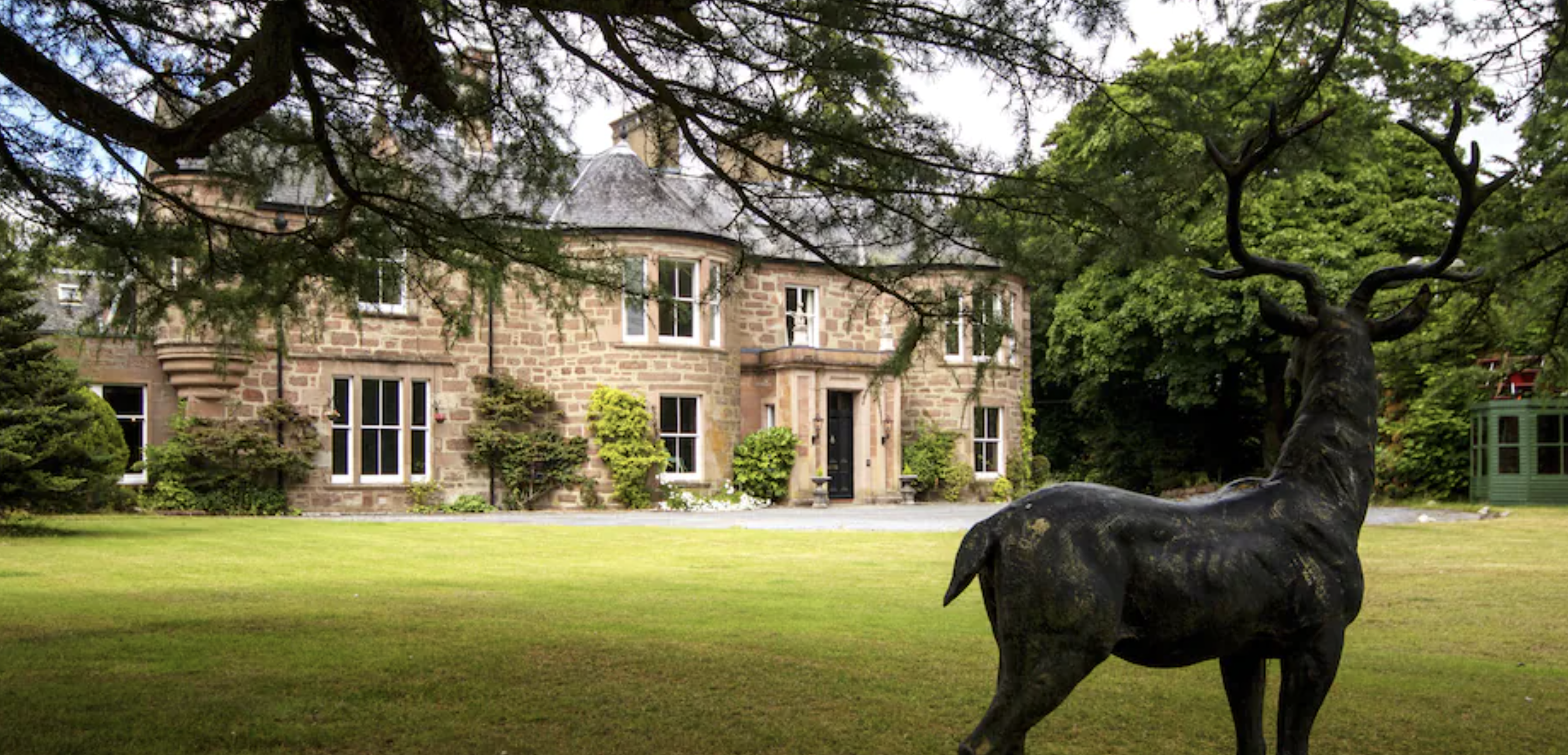 ---
Story Development and Career Advice with:
Kegan Schell (Manager, Navigation Media Group), Jess Carson (Writer on CW's THE FLASH),
and Giselle Johnson (Creative Executive, Sony Screen Gems)!

PLUS, work on Craft & Marketing with the RoadCrew:
Branding & Marketing Prep with Joey Tuccio, CEO @  Roadmap Writers

As a direct result of working with Joey, writers at our previous retreats have been signed to Untitled Entertainment, Bohemia Group, and Industry Entertainment!

Logline Prep with Dorian Connelley, COO @ Roadmap Writers

Mindfulness for Creatives with Melody Herr, Writer/Director/Producer
---
Who Should attend?
---
Screenwriters who are ready to put in some serious writing time while enjoying springtime in one of Europe's most historic destinations.
---
Image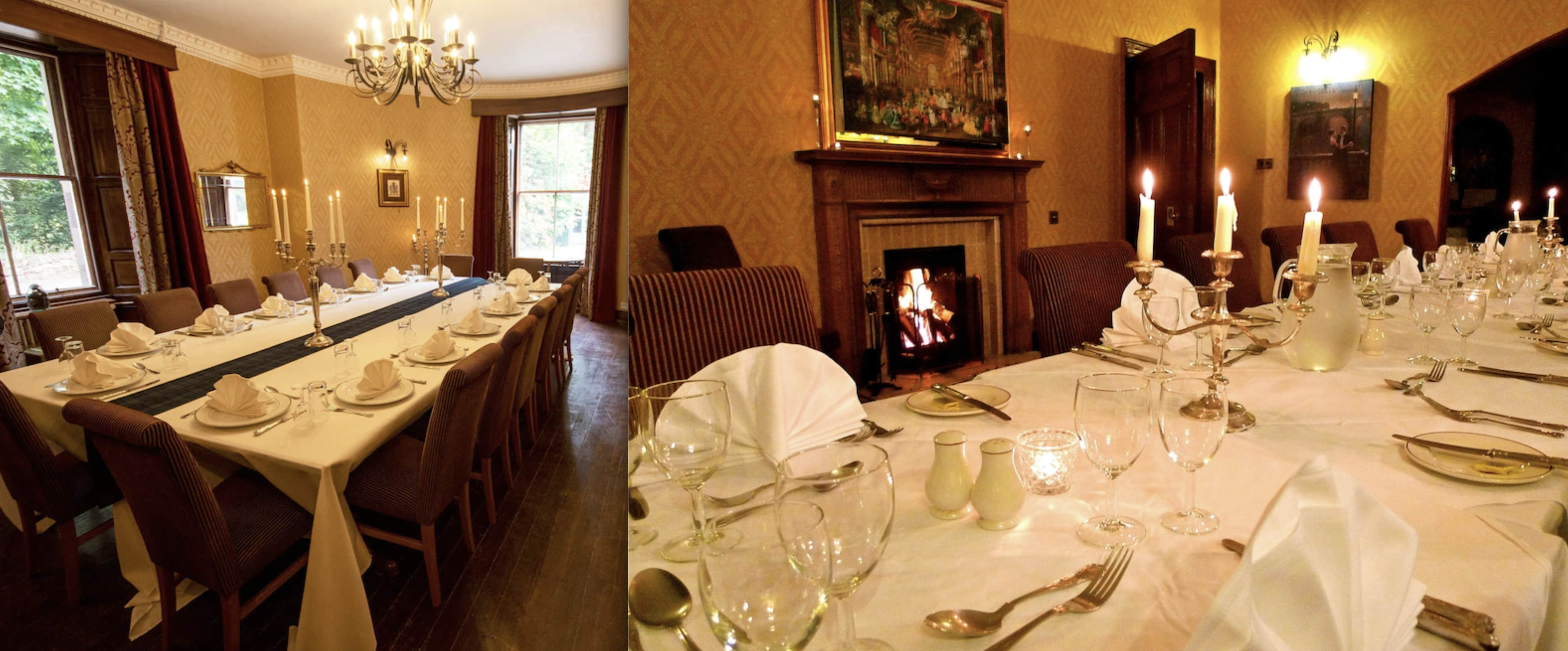 ---
What to Expect
---
After getting settled in your well-appointed room, join our industry execs, the RoadCrew, and your fellow writers at a welcome cocktail party—including a Murder Mystery Game to break the ice and get us all acquainted!
Then get ready to dive into what promises to be a career-changing week! Each day starts with an optional meditative stretching session in the courtyard followed by a delicious continental breakfast. Quiet writing blocks, valuable breakout sessions with our team, table reads, and scheduled meetings will round out the rest of each day. 
Don't worry, there will be plenty of time to recharge and get inspired. Relax as our personal chef prepares daily meals and cocktails at our private historic manor that features a game room and traditional pub. Network and bond with fellow writers, explore the area, or join us on a private tour of historic Edinburgh Castle + Royal Botanic Gardens.
---
Historic Manor Room Options
---
Image

PRIVATE ROOMS:
Twin Suite (1 Twin Bed) - [SOLD OUT]
Double Suite (1 Double Bed) - [SOLD OUT]
Superking Suite (1 Superking Bed) - $4,999 [SOLD OUT]
Four-Poster King Suite (1 Four-Poster King Bed) - [SOLD OUT] 
Four-Poster Superking Suite (1 Four-Poster Superking Bed) - [SOLD OUT] 
Edinburgh VIP Suite (1 Four-Poster Superking Bed) - [SOLD OUT] 
**Want to bring a non-writer guest? Add $1,000 for double occupancy in a Private Room.
Image

SHARED ROOMS:
Men's Dorm (3 Twin Beds) - [SOLD OUT] 
Women's Dorm (3 Twin Beds) – $3,299 per writer [SOLD OUT] 
Two Twins Suite (2 Twin Beds) –
 $3,999 per writer
[SOLD OUT]
---
Image

---
COVID Protocols
---
Vaccines: All participants must show proof of full vaccination (including applicable boosters) against COVID-19 by 04/15/2023. 
COVID Tests: Proof of a negative COVID test is required no more than 24 hours prior to arrival. You will also need to bring another rapid COVID test to take upon arrival and at other intervals throughout the retreat as needed.
Masks: All participants must wear an N-95 or KN95 face mask during ALL portions of travel from when you leave your house to when you arrive at the retreat manor. While we will not require face masks at the manor, face masks will be required in indoor settings outside of the manor. All offsite dining must be outdoors.
---
More about
Roadmap Writers is a talent training and discovery platform for screenwriters ready for a guided path to success. Our programs are hosted by working industry executives and are designed to empower writers with actionable tools and insights to elevate your craft and cultivate relationships with industry professionals. Since 2016, we have helped hundreds of writers from all over the world sign to representation, staff on series, and option and produce their projects. Our writers have been staffed on BRIDGERTON, THE FLASH, CHICAGO PD, THE FIRST LADY, NIGHT COURT, THE GOOD DOCTOR, THE RESIDENT, REACHER, SUBJECT TO CHANGE, MAYANS and POKERFACE. Writers have sold, set up and been produced by Netflix, Amazon, Hulu, MGM, American High, New Republic Pictures, Maven Screen Media, Lifetime, Will Packer Studios and Roku. 
Joey started in the industry at Bold Films (DRIVE, NIGHTCRAWLER, WHIPLASH) and has read for Hugh Jackman's company, George Clooney's company, and Night and Day Pictures, to name a few. The only thing Joey is more passionate about than helping writers is rescuing dogs.
dorian@roadmapwriters.com
Dorian was fresh off working for producer Mark Ciardi (THE ROOKIE, MIRACLE, CHAPPAQUIDDICK) when she co-founded Roadmap Writers as its COO. With years of experience in talent management, live events, and feature film producing, Dorian is also a proud Returned Peace Corps Volunteer (Guinea/Mali '08-'10). When she's not helping writers perfect their pitches, Dorian can be found at music festivals and karaoke bars.
Originally from upstate New York, Kegan studied film production at Full Sail University before moving to Los Angeles to pursue a career in entertainment. He began working for Chuck and Rebecca Roven at Atlas Entertainment, assisting on the DC Superhero Films SUICIDE SQUAD, BATMAN V SUPERMAN: DAWN OF JUSTICE, and WONDER WOMAN. From there, Kegan joined Echo Lake Entertainment, where he swiftly rose through the ranks and was promoted to Manager in the Literary Department. Kegan spent six years at Echo Lake before joining Navigation Media Group. As a member of the Navigation team, Kegan continues to be a passionate advocate for queer and underrepresented talent, especially in the horror and genre space, aiming to bring new perspectives to the Hollywood stage.
Director of Development, Film
Giselle most recently served as a development and production executive at the Sony Pictures label - Screen Gems, where she helped oversee the upcoming horror releases, TRUE HAUNTING starring Jamie Campbell Bower and Erin Moriarty as well as THE POPE'S EXORCIST directed by Julius Avery, starring Russell Crowe. She was also instrumental in ushering in a new wave of comedy and romance development projects for the studio, one of which stars Academy Award winner, Ariana Debose.
Prior to joining Screen Gems, she held positions at Netflix on the Original Studio Film team, where she worked on such films as SPENSER CONFIDENTIAL, DA 5 BLOODS, THE HARDER THEY FALL, and THE CURSE OF BRIDGE HOLLOW.
She began her career at VICE Studios where she assisted on Scott Z. Burns's directorial debut THE REPORT starring Adam Driver and Annette Bening. She is a Howard University School of Communications' graduate.
Testimonials
Pitch Prep with Dorian was challenging, clarifying, and motivating. You quickly learn how to talk about and market your writing, and you also build skills to vet future project ideas. I have not found this type of information in other programs. Highly recommended!
~ Amy Schleunes, Screenwriter
How it Works
Payment Plans
If you opt for the 50% deposit option, the balance will be due no later than 03/31/2023.
If you need a special payment plan, contact dorian@roadmapwriters.com with proposed date(s) and amount(s) and we'll see what we can do!
---
Cancellation Policy
You may cancel for a full refund until 03/01/2023. Cancellations requested after this date will be contingent on finding a replacement to take your spot.
Roadmap reserves the right to cancel this retreat and refund your registration fee up to 14 days prior to the start of the retreat. 
You are responsible for booking your own flight in a timely manner. The inability to find an appropriate flight due to procrastination will not be grounds for a refund. You should strongly consider buying trip insurance in the unlikely case the pandemic forces us to cancel the retreat. Similarly, testing positive for COVID will not be grounds for a refund. You should plan to be extra careful about your activities in the two weeks prior to the retreat to reduce your chances of testing positive.
---