SOLD OUT!! 
Image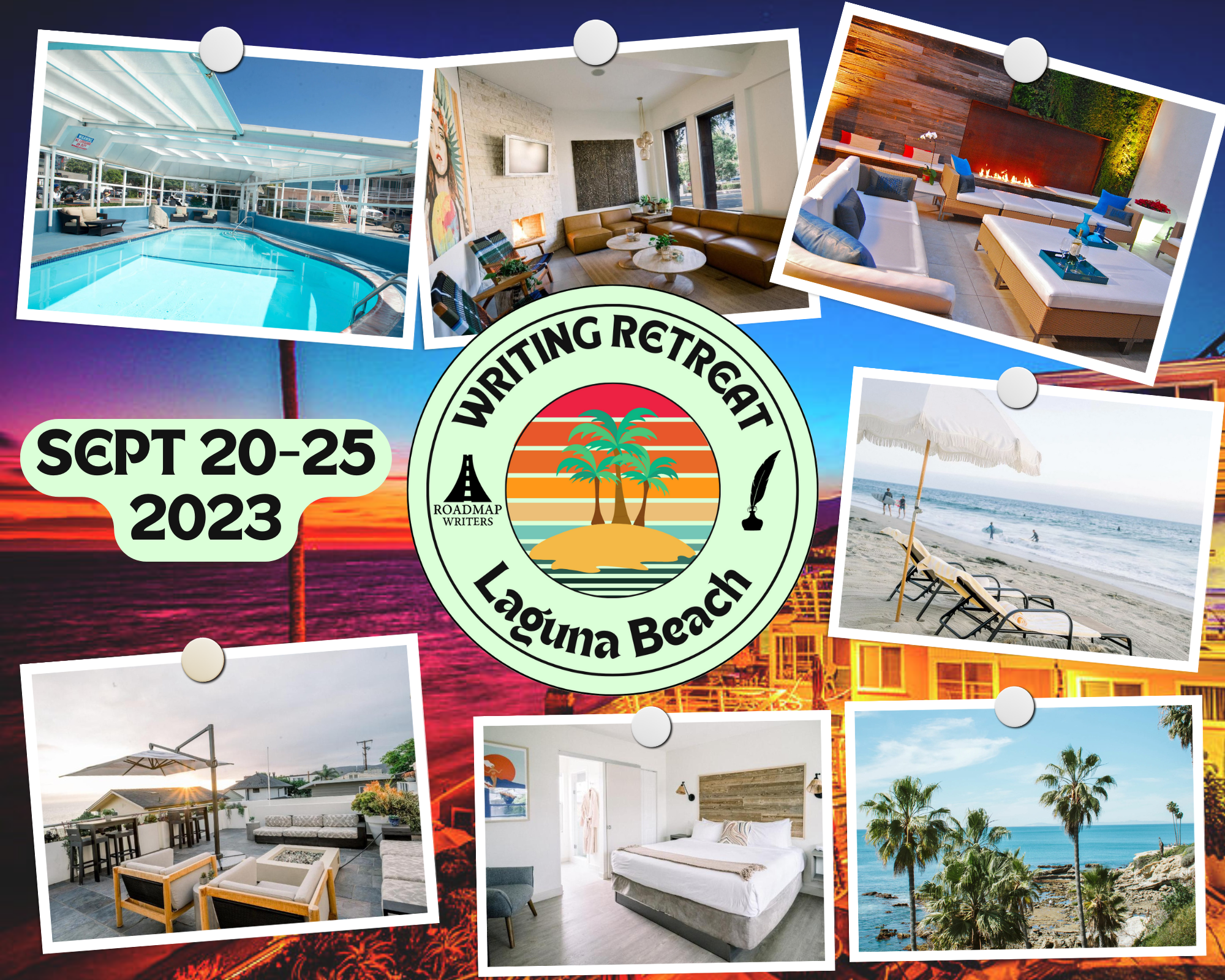 ---
Dreaming of focused writing time surrounded by dedicated writers, industry pros, and some of the most beautiful coastline in California? All nestled in a laid-back beachy artist community?
---
Image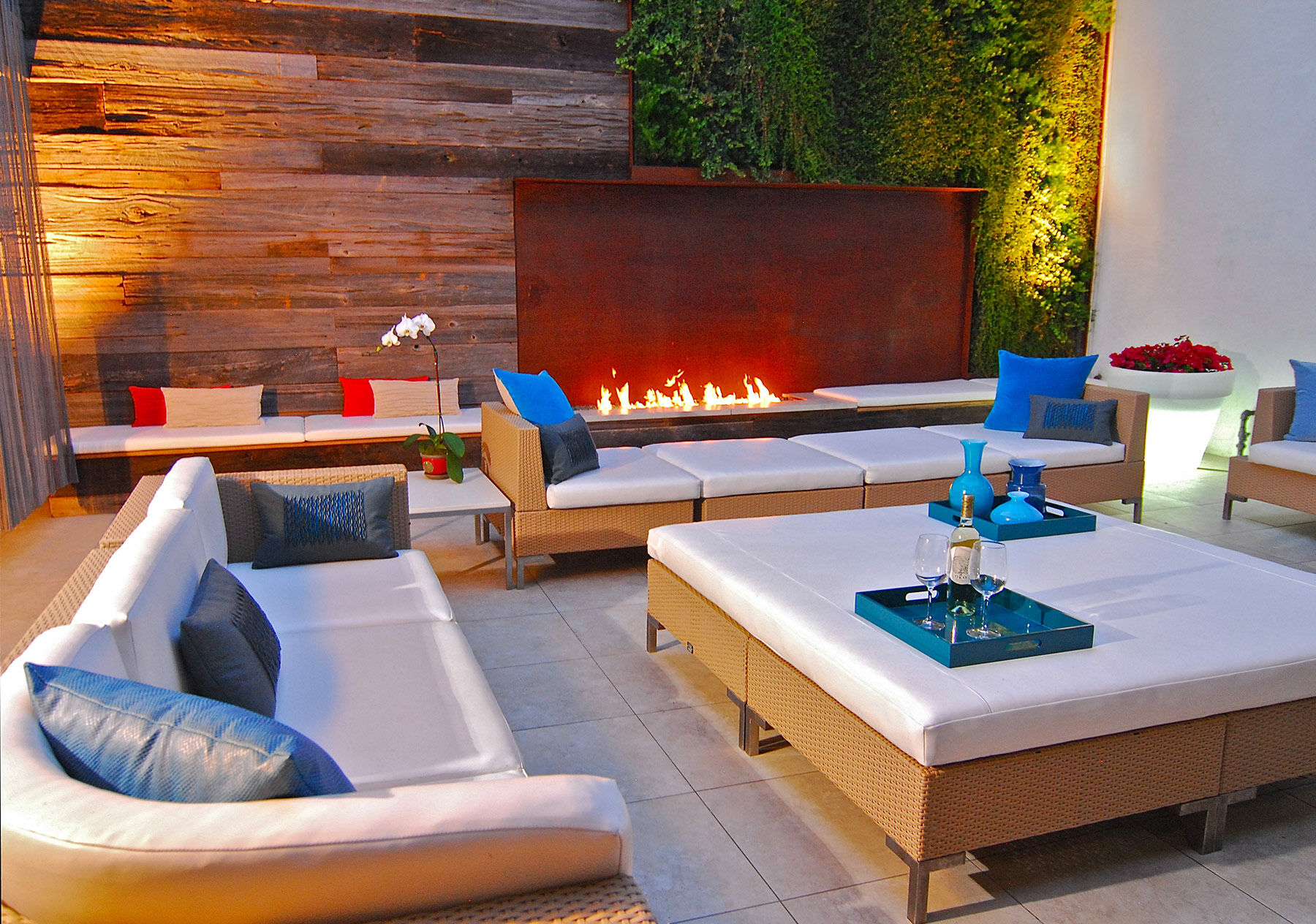 Then you're in luck!
Join the RoadCrew and Hollywood industry execs for our 6-day/5-night Fall 2023 retreat September 20-25, 2023 at a private beachfront property in beautiful Laguna Beach, CA!
---
Image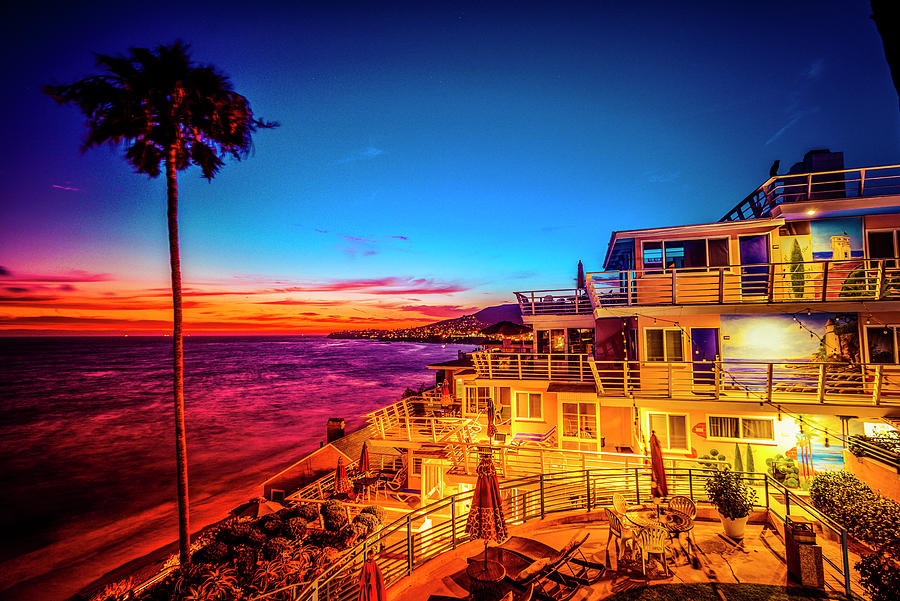 Work on Craft & Marketing with the RoadCrew:
Bio & Marketing Prep with Joey Tuccio (Roadmap's CEO)

As a direct result of working with Joey, writers at our previous retreats have been signed to Untitled Entertainment, Bohemia Group, Industry Entertainment, Affirmative Entertainment, and Navigation Media Group!

Logline Prep with Dorian Connelley (Roadmap's COO)

Writer Branding with Terra Joy (Roadmap's Director of Consultations & Script Services)

Verbal Pitching Skills with Alex Davies (Roadmap's Director of Education)

The Industry Mindset with James Moorer (Roadmap Signed Writer #127 & Roadmap's Director of Diversity Initiatives & Writer Outreach)

Improv Skills for Writers with TBD

Mindfulness for Creatives with Melody Herr (Writer / Director / Producer & Roadmap's Retreat Coordinator)
PLUS, Story Development and Career Advice with:
Brandy Rivers (Manager, Industry Entertainment)
and Adesuwa McCalla (Manager, Metamorphic Entertainment)!
---
Image
---
Who Should Attend?
---
Screenwriters who are ready to put in some serious writing time while enjoying the end of summer in one of California's most beautiful coastal destinations.
---
Image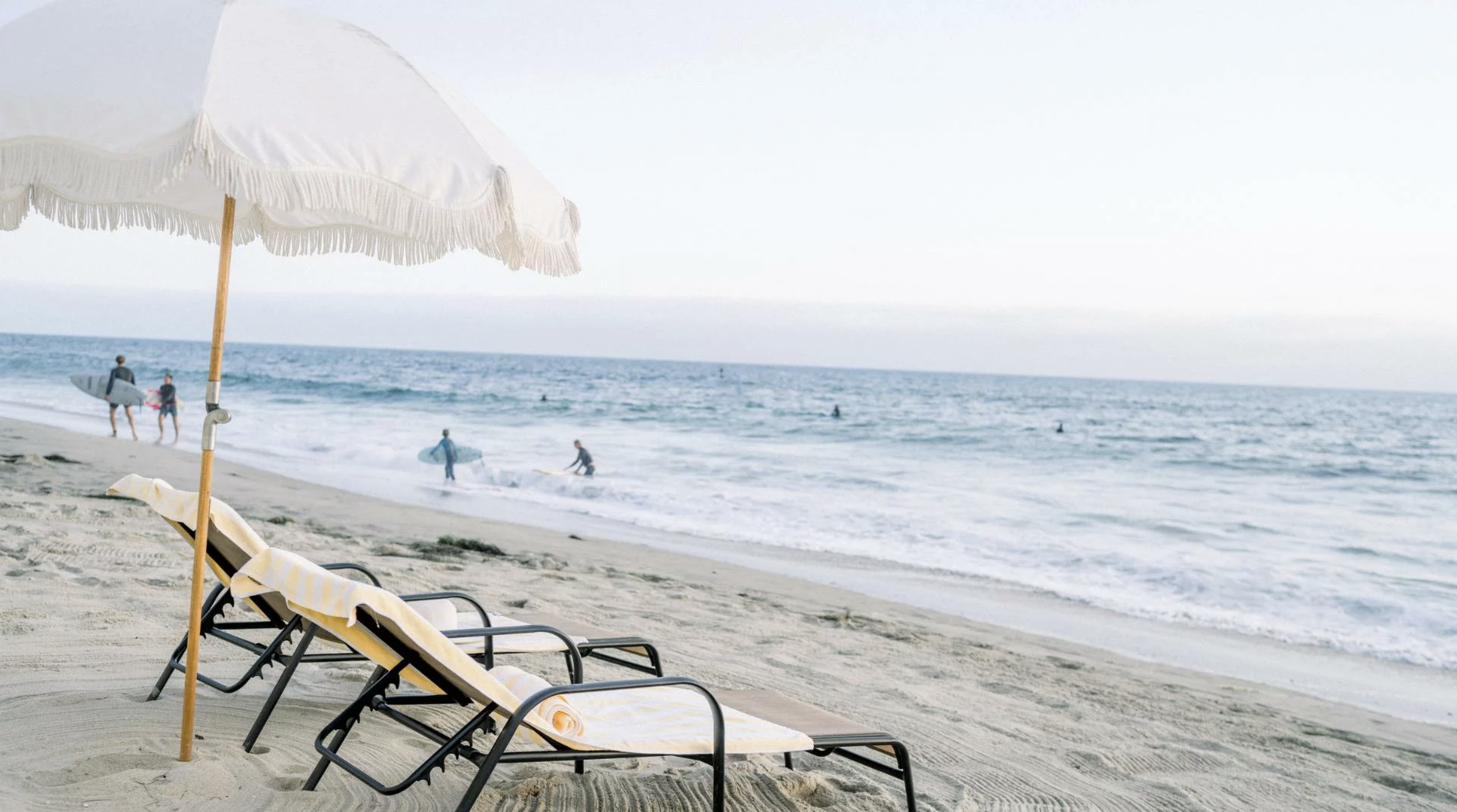 ---
What to Expect
---
After getting settled in your well-appointed room, join our industry exec(s), the RoadCrew, and your fellow writers at a welcome cocktail party—including a game to break the ice and get us all acquainted!
Then get ready to dive into what promises to be a career-changing week! Each day starts with an optional meditative stretching session on the beach followed by a delicious continental breakfast. Quiet writing blocks, valuable breakout sessions with our team, table reads, and scheduled meetings will round out the rest of each day. 
Don't worry, there will be plenty of time to recharge and get inspired. Relax as our personal chef prepares daily lunch at our private beachfront property featuring a pool, courtyard fire pit, and rooftop lounge. Spend your evenings networking and bonding with your fellow writers as you explore the area and sample the award-winning local cuisine.
---
Image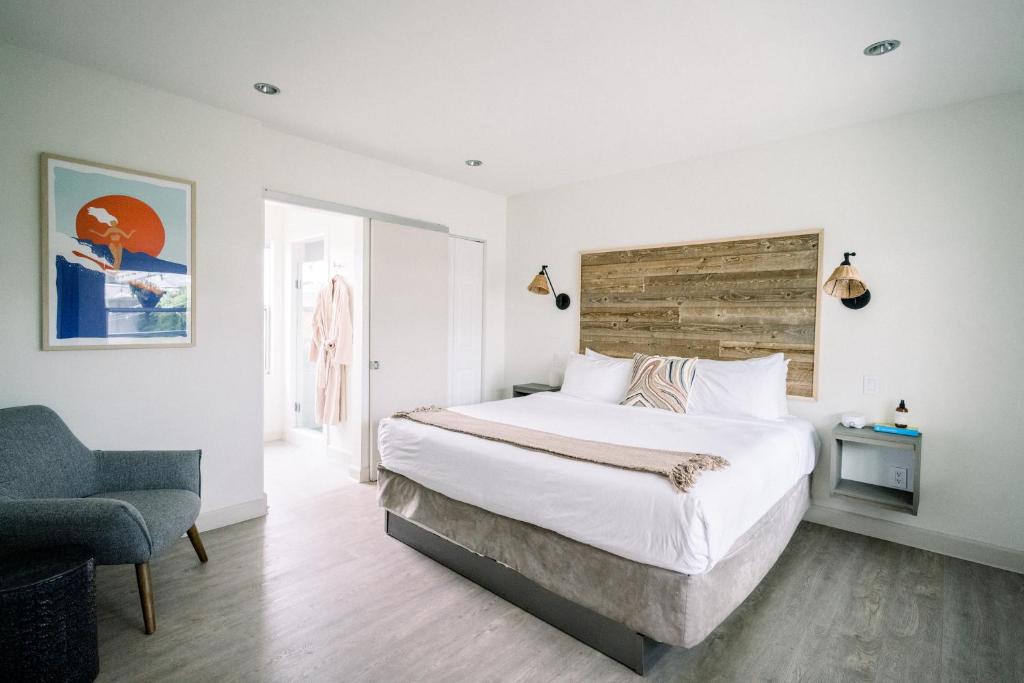 ---
Beachfront Property Room Options
---
PRIVATE ROOMS: 
King Room (1 King Bed) - [SOLD OUT!]  
VIP Deluxe King Suite (1 King Bed w/ Living Room) - [SOLD OUT!]
**Want to bring a non-writer guest? Add $1,000 for double occupancy in a Private Room.
SHARED ROOMS (2 Double Beds) - [SOLD OUT!]
**Shared Rooms will be same-sex wherever possible; we'll ask before assigning roommates of opposite genders.
---
Image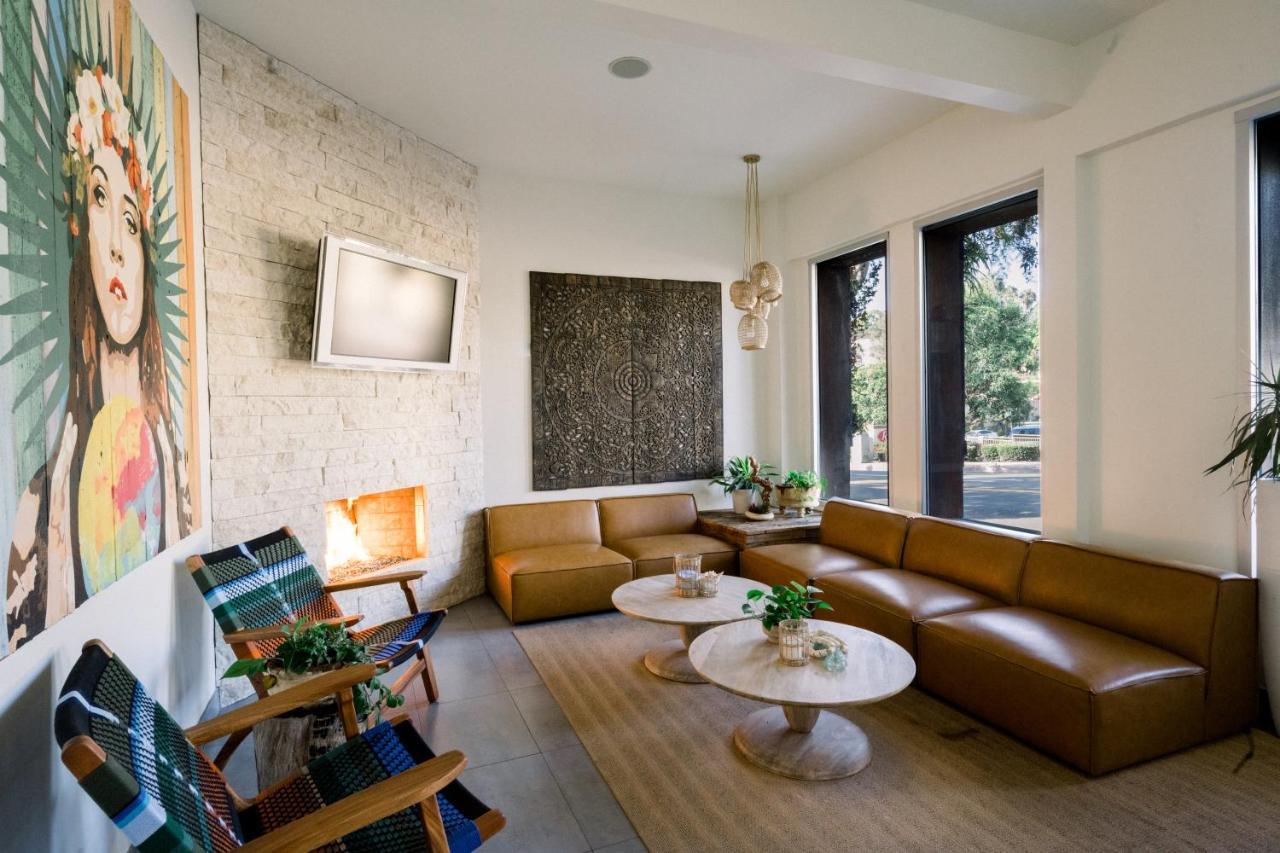 ---
What Writers Are Saying...
---
"Way beyond expectations! And walked away with a meeting...mind-blowing. Beyond my expectations... and really fun." – Puerto Vallarta 2022 Participant
"I appreciate all the effort given to the retreat. It was a smashing success because you managed to have all of the attendees bonding with each other. Bravo!" – Puerto Vallarta 2022 Participant
"Everyone was so helpful and engaged!" – Puerto Vallarta 2022 Participant
"I liked that [the exec] sat down with a group and fielded our questions; not only did I get my questions answered, but I learned a lot when [they] answered other people's questions. It was a much more personal and direct approach that I found useful." – Puerto Vallarta 2022 Participant
"It was an amazing time and so worth it!" – Puerto Vallarta 2022 Participant
"Meetings [were] all actionable and direct. Dorian drafted me new log lines on two separate scripts (I have worked on those for so long and Dorian just knocked them out)… And who doesn't love Joey!" – Puerto Vallarta 2022 Participant
"Thank you for all of your time, energy, and hard work! Roadmap is a class Act!" – Puerto Vallarta 2022 Participant
"OMG! Amazing. Everyone I met with was through my experiences with Roadmap. And each person was generous, courteous, supportive, and helpful. I feel like I am making friends in Los Angeles and moving toward the next steps." – Big Bear 2022 Participant
"Thank you so much, Roadmap, for being an invaluable tool for making contacts in the business. The meetings with the execs during the Retreat was a stepping stone for chatting with execs on the general meetings field trip." – Big Bear 2022 Participant
"I've said it before and I'll say it again—Roadmap is the best!!!!!" – Big Bear 2022 Participant
---
Image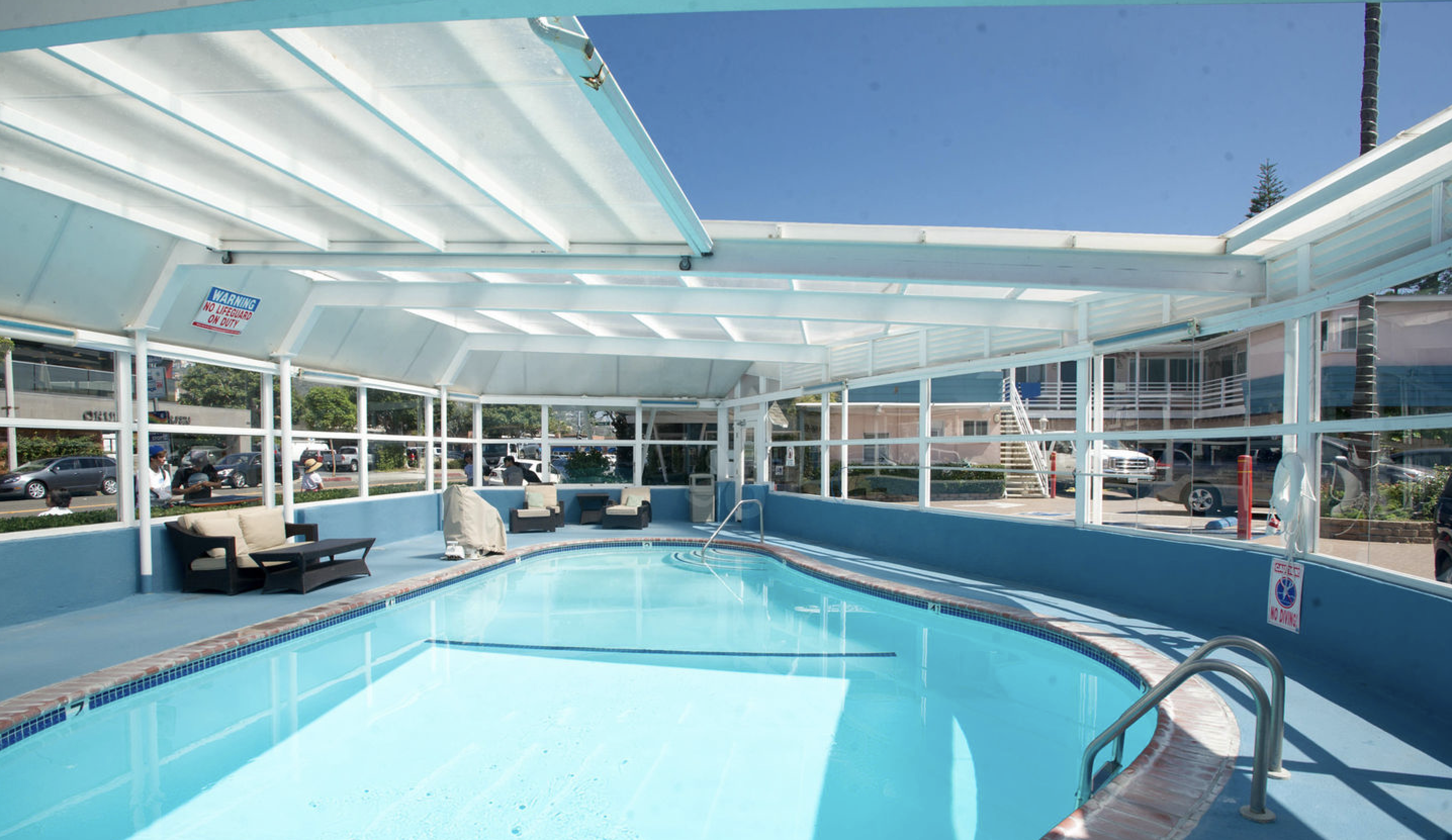 ---
COVID Protocols
---
Vaccines: All participants must show proof of full vaccination (including applicable boosters) against COVID-19. 
COVID Tests: Proof of a negative COVID test is required no more than 24 hours prior to arrival. You will also need to bring another rapid COVID test to take upon arrival or throughout the retreat as needed.
---
More about
Roadmap Writers is a talent training and discovery platform for screenwriters ready for a guided path to success. Our programs are hosted by working industry executives and are designed to empower writers with actionable tools and insights to elevate your craft and cultivate relationships with industry professionals. Since 2016, we have helped hundreds of writers from all over the world sign to representation, staff on series, and option and produce their projects. Our writers have been staffed on BRIDGERTON, THE FLASH, CHICAGO PD, THE FIRST LADY, NIGHT COURT, THE GOOD DOCTOR, THE RESIDENT, REACHER, SUBJECT TO CHANGE, MAYANS and POKERFACE. Writers have sold, set up and been produced by Netflix, Amazon, Hulu, MGM, American High, New Republic Pictures, Maven Screen Media, Lifetime, Will Packer Studios and Roku. 
Joey started in the industry at Bold Films (DRIVE, NIGHTCRAWLER, WHIPLASH) and has read for Hugh Jackman's company, George Clooney's company, and Night and Day Pictures, to name a few. Experiencing how hard it was for writers to receive real tangible advice on how to break into the industry, Joey and Dorian created Roadmap Writers over 6 years ago.  At Roadmap, Joey focuses on connecting vetted writers with execs in the industry. He has helped hundreds of writers connect to their representation, get staffed and get produced. He also mentors for Cinestory and The Writers Lab. When he's not helping writers, he spends his time rescuing animals in need. 
dorian@roadmapwriters.com
Dorian was fresh off working for producer Mark Ciardi (THE ROOKIE, MIRACLE, CHAPPAQUIDDICK) when she co-founded Roadmap Writers as its COO where she has been teaching writers how to pitch (whether they like it or not) ever since. With years of experience in talent management, live events, and feature film producing, Dorian is also a proud Returned Peace Corps Volunteer (Guinea/Mali '08-'10). When she's not helping writers perfect their pitches, Dorian can be found at music festivals and karaoke bars.
Alexandra holds a degree in English Literature from UCLA, which she earned while pursuing acting. As an actress for many years, she learned the ins and outs of character, story and entertainment first hand, both on stage and in front of the camera. As the Director of Education at Roadmap, Alex strives to identify the most common hurdles writers face in developing their work and design classes, clinics, and webinars to address these issues. In addition, Alex is a writer with several scripts, a novel, a short film (produced during the AT&T Shape Create-A-Thon), and a webseries (coming soon!) under her belt. Prior to Roadmap, Alex worked in live events, law, and education.
Director of Consultations & Script Services
Terra Joy started her career in Washington, DC as a journalist and managed a documentary film campaign, where she was also very active in the local screenwriting community. Before joining the RoadCrew, she was a reader for Slamdance. She has read  over 1,000 scripts, and has seen the trends in feedback from executives on over 4,500 screenplays. Terra has also proofread/line edited hundreds of scripts for writers.  As a Virgo, she's incredibly detail oriented and loves to use her "needle in a haystack" skills to benefit story development and flawless presentation. As a writer herself, Terra focuses on character-driven comedies and dramas, and has a soft spot for period pieces and true story adaptations. She's been to 35+ countries, has a B.A. in Political Science, and when she's not connecting awesome creative people with other awesome creative people, she's nerding out on psychology, analyzing her favorite movies and TV shows, and trying to find the best boba tea flavor. 
Director of Writer Outreach & Diversity Initiatives
James is a best-selling author, working screenwriter, producer, director, and motivational speaker who loves to find a way to succeed. James has also worked as an actor and voice talent on numerous projects. His company, Hammerjaxx Films, sponsors one of the prizes in our Diversity Initiative. He's passionate about finding the story within the story and helping writers find both their voice and their own given greatness. His other passion is being the San Fernando valley's expert on Pancakes.
Award-winning writer-director Melody Herr likens her life to Eminem's biopic: "If you've seen 8 MILE, then you know my life—minus the rapping." Growing up three blocks north of Detroit's famous dividing line meant she had to be as industrious as the factory next door. Both hardworking and adventurous, she fled Detroit to spend years living and traveling around the world with her growing family. Now she escapes through her passion for telling universal, female-driven stories that connect on an emotional level. Melody infuses heart and levity into her work to balance the heavy themes she often explores. Melody's hour-long drama/comedy TAPPED OUT is a quarterfinalist in the 2022 PAGE Awards. Her latest produced short X-ED OUT won Best Drama at the 2021 London Indie Short Film Festival, and also received awards from Toronto, Vancouver, and other festivals worldwide. Melody earned her MFA in Writing for Film and TV at Emerson College and recently produced the feature film DIFFRACTION on the campus of Marquette University, where she teaches screenwriting.
Testimonials
Pitch Prep with Dorian was challenging, clarifying, and motivating. You quickly learn how to talk about and market your writing, and you also build skills to vet future project ideas. I have not found this type of information in other programs. Highly recommended!
~ Amy Schleunes, Screenwriter
Spending any time with Joey is well worth it! He has the pulse of the industry and shares this vital information with all his writers. He is one of the most passionate advocates I've ever met and anyone is lucky to be in the same room as Joey Tuccio!
~ Gail Joy Stewart, Screenwriter