Join industry execs and the RoadCrew from September 16 – 21, 2022, for 5 nights in the mountains at a private lakefront cabin and nearby lodge in Big Bear Lake, CA!
SOLD OUT!!
---
Image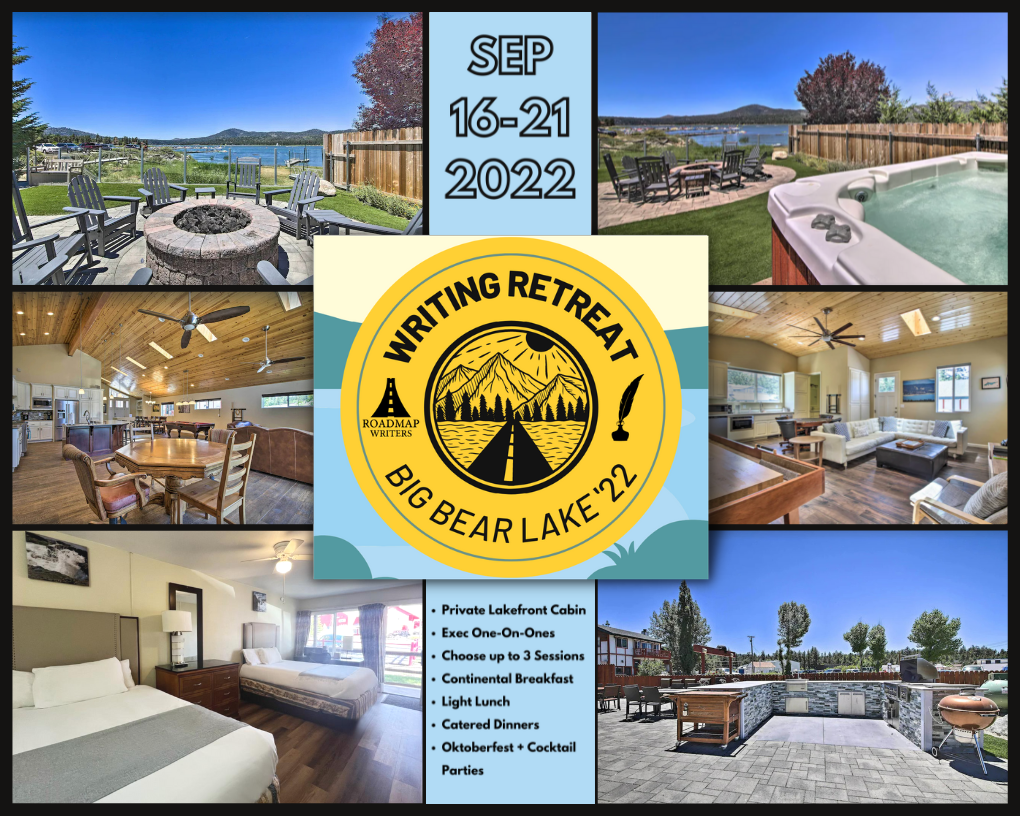 Image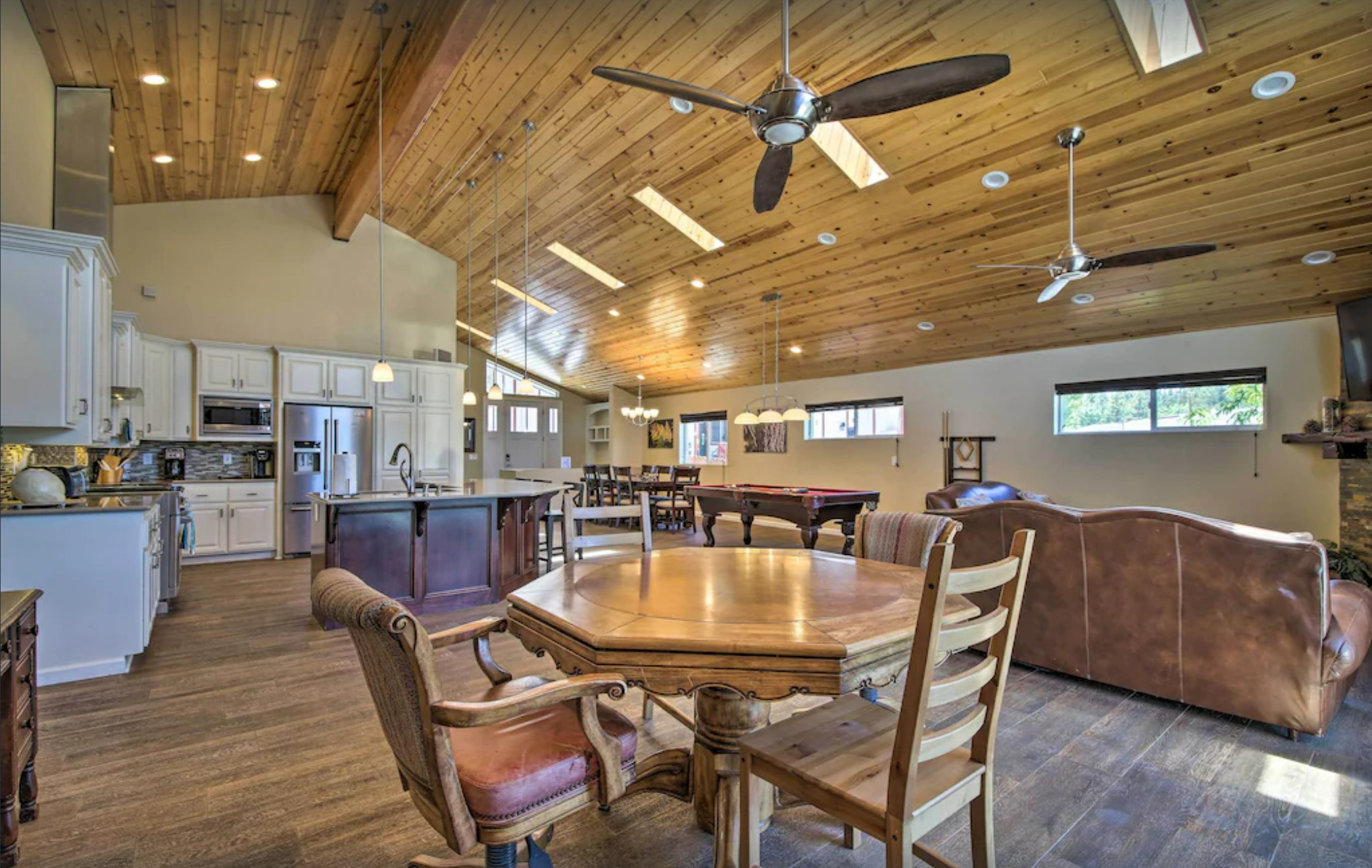 Image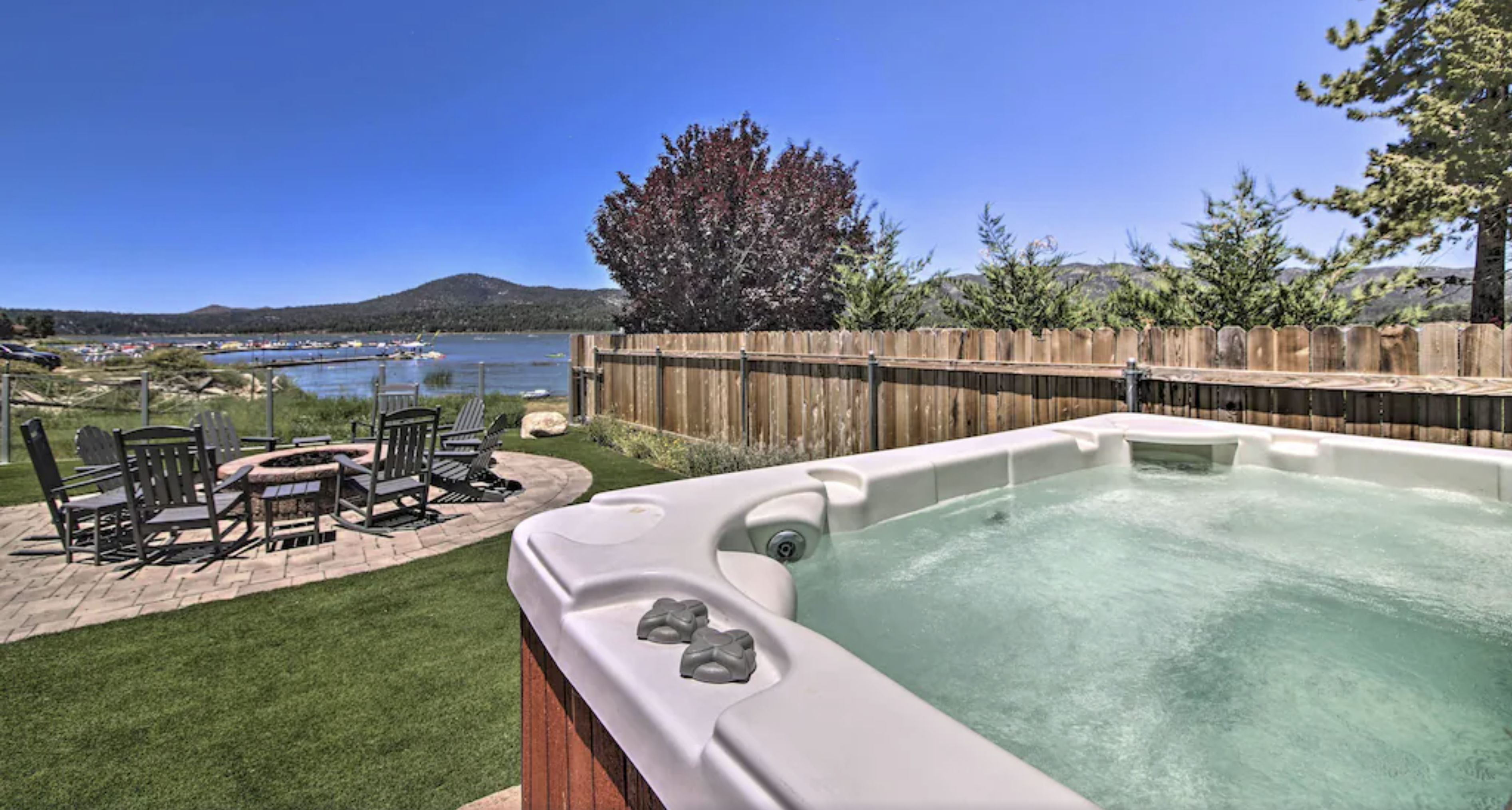 Do you dream of focused writing time surrounded by other dedicated writers, industry pros, pine trees, and lakeside cocktails under the stars?
Then you're in luck 'cause Roadmap is hitting the road to beautiful Big Bear Lake, CA — be one of the select few to join us on our first fall screenwriter retreat!
 
---
Story Development and Career Advice with...
Garrick Dion (Producer/Manager, 5X Media)
and Maddie Breeland (Director of Development, Anvil Pictures)!

Plus, choose from RoadCrew craft & marketing sessions including: 
Marketing Prep with Joey Tuccio (Roadmap's CEO)

Logline Prep with Dorian Connelley (Roadmap's COO)

The Industry Mindset with James Moorer (Roadmap's Director of Diversity Initiatives & Writer Outreach)

Improv Skills for Writers with Tristan J Shuler (Roadmap's Director of Access Programs)

Branding Prep with Terra Joy (Roadmap's Director of Consultations)

Mindfulness for Creatives with Melody Herr (writer/director/producer)
---
Image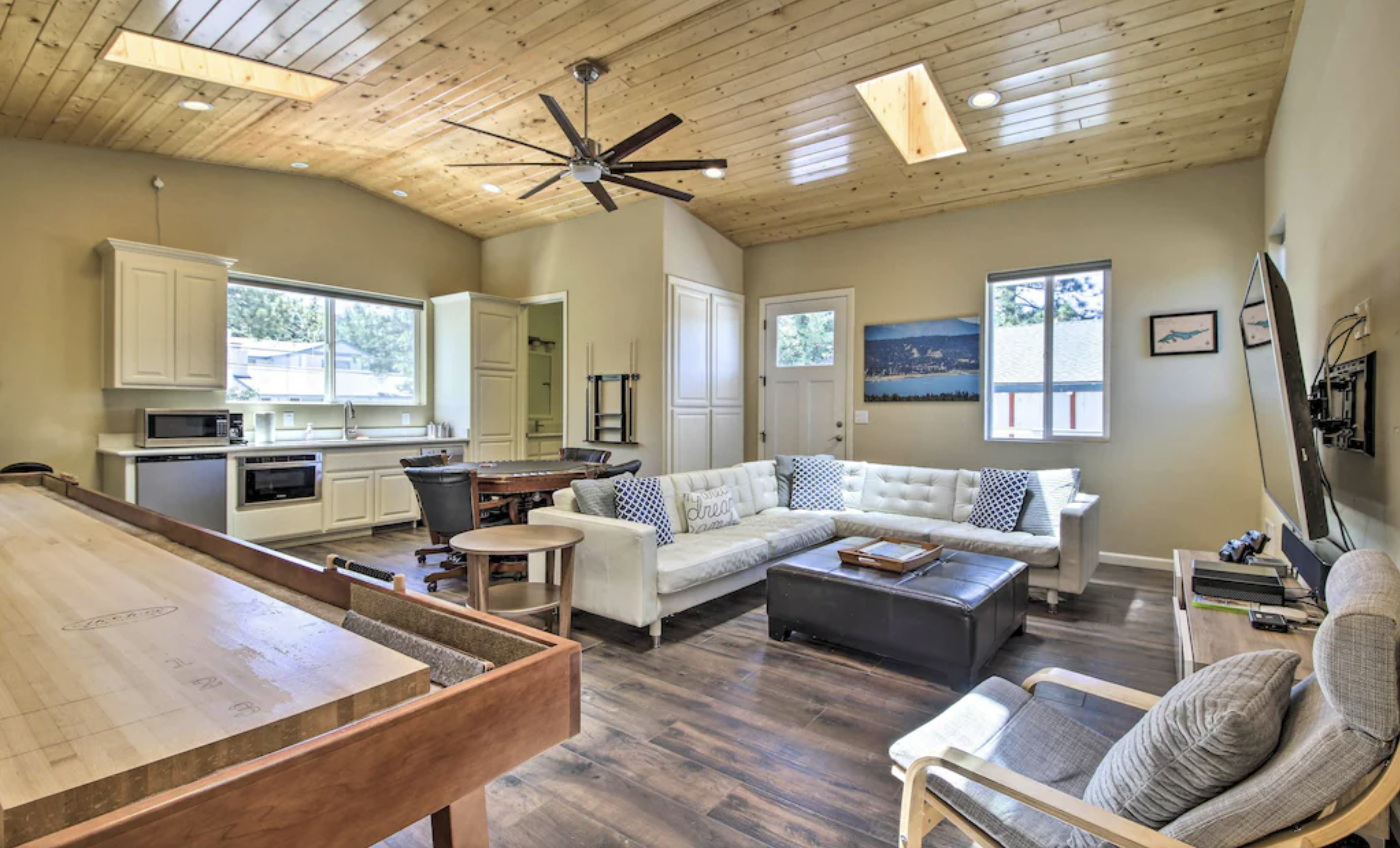 ---
Who Should attend?
Screenwriters who are ready to put in some serious writing time while welcoming fall in one of Southern California's most popular leisure destinations.
---
What to Expect
After getting settled in your well-appointed room, join our industry exec(s), the RoadCrew, and your fellow writers at a welcome cocktail party—then get ready to dive into what promises to be a career-changing week!
Each day starts with an optional lakeside meditative stretching session followed by a delicious continental breakfast. Quiet writing blocks, valuable breakout sessions with our team, table reads, and scheduled meetings will round out the rest of each day. 
Relax as our personal chef prepares daily meals and cocktails at our private lakeside cabin that features an outdoor kitchen, ample outdoor seating, hot tub, fire pit, game room, ping pong & pool tables, and easy access to Big Bear Lake Village and Marina.
Don't worry, there will be plenty of time to recharge and get inspired. Network and bond with fellow writers, explore the area, or participate in one or more of several exciting excursions such as hiking, stargazing, Oktoberfest, or a murder mystery dinner game.
---
Optional LA General Meetings Field Trip add-on:
Want to hang around LA for a few more days to take an in-person general meeting or two?  Prior to the retreat, Joey will reach out to 5-8 execs with your logline and bio to set up in-person general meeting(s) with additional interested exec(s)* in LA between 9/21-9/23 (you are responsible for your own meals, travel, and accommodations).
*You are guaranteed at least one in-person general meeting but we'll set you up with as many interested execs as we can!
+$199 [contact us for availability]
---
Image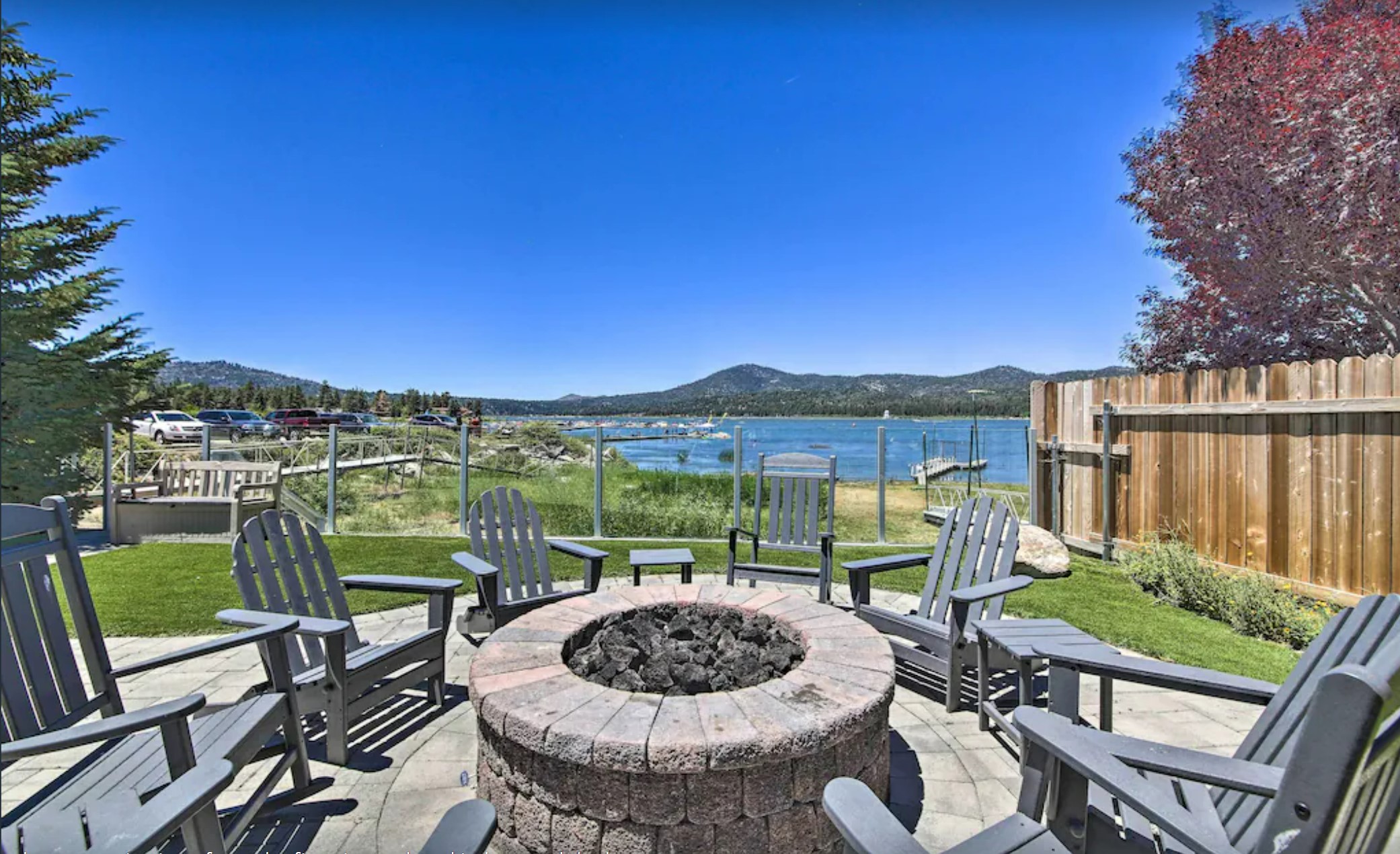 ---
Lodge Room Options:
Image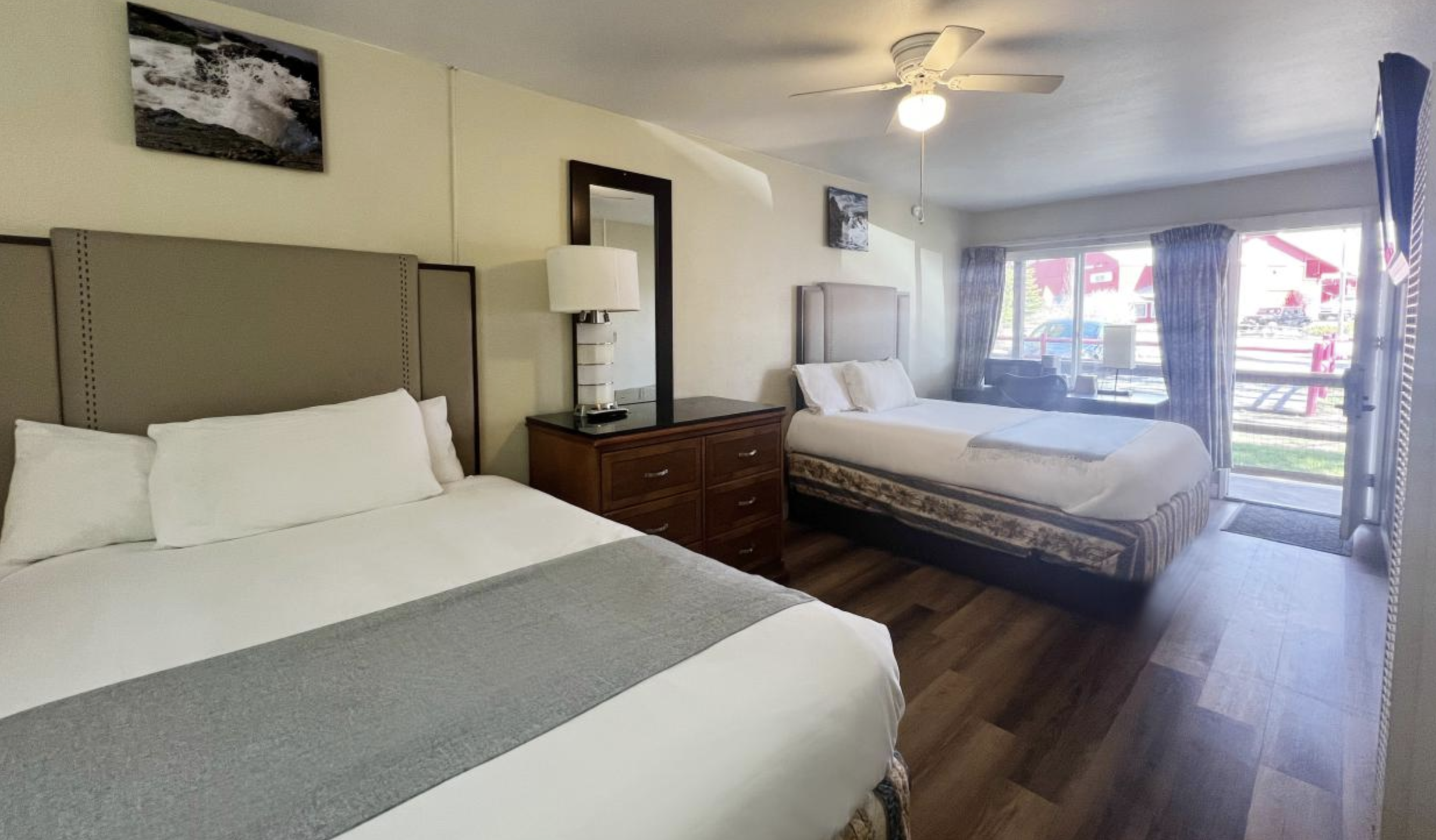 Deluxe Queen Suite (2 Queen Beds) – Women's Shared Room
 – $1,999 [2 available] 
Deluxe Queen Suite (2 Queen Beds) – Men's Shared Room
 – $1,999 [2 available] 
Deluxe Queen Suite (2 Queen Beds) – Private Room
– $2,999 [5 available] 
Deluxe King Suite (1 King Bed) – Private Room – $3,249 [3 available] 
Master Screenwriter Suite (1 King Bed) – Private Room
 – $3,499 [2 available]
**For double occupancy in a Private Room, add $1,000.
Image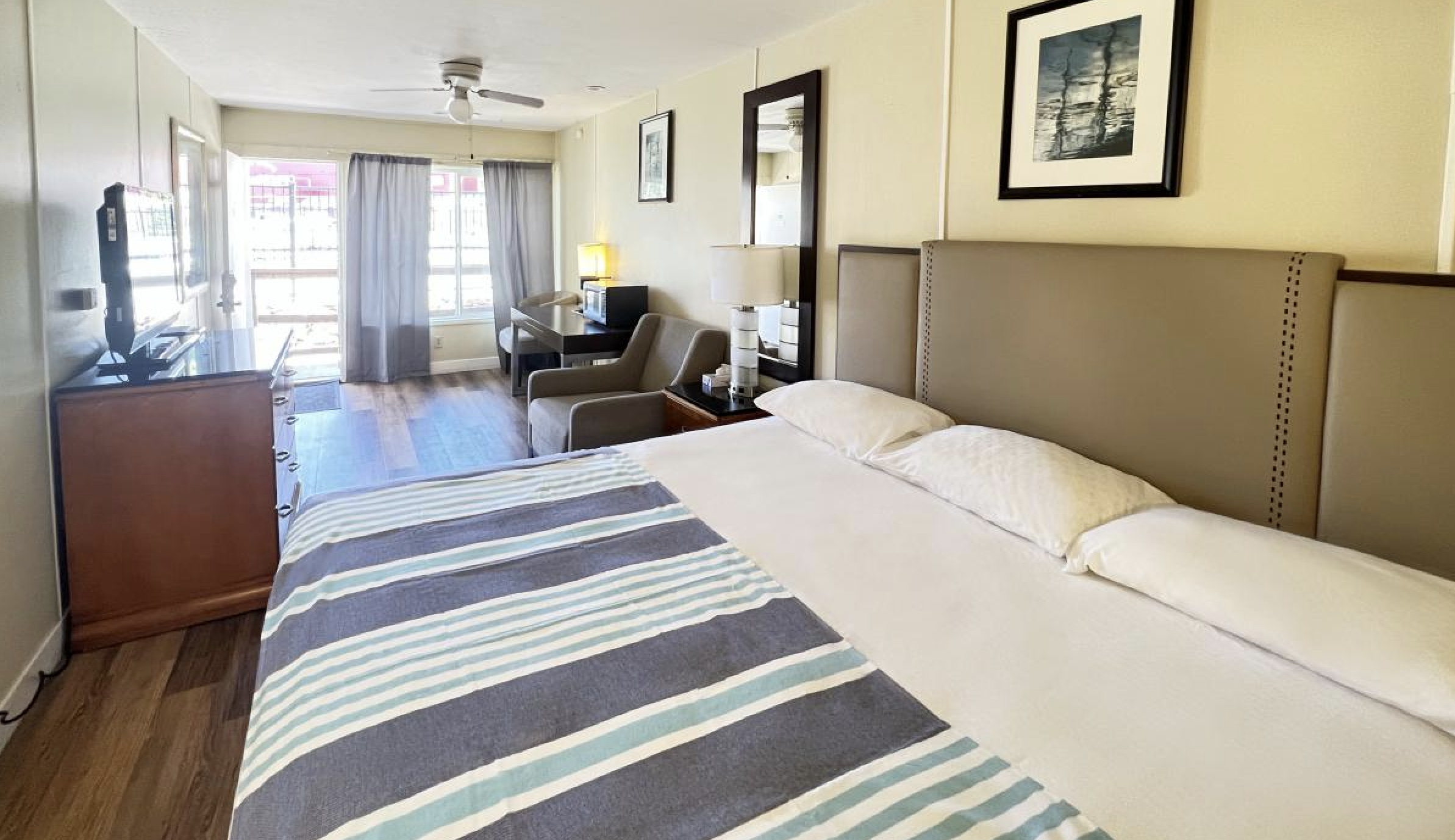 Image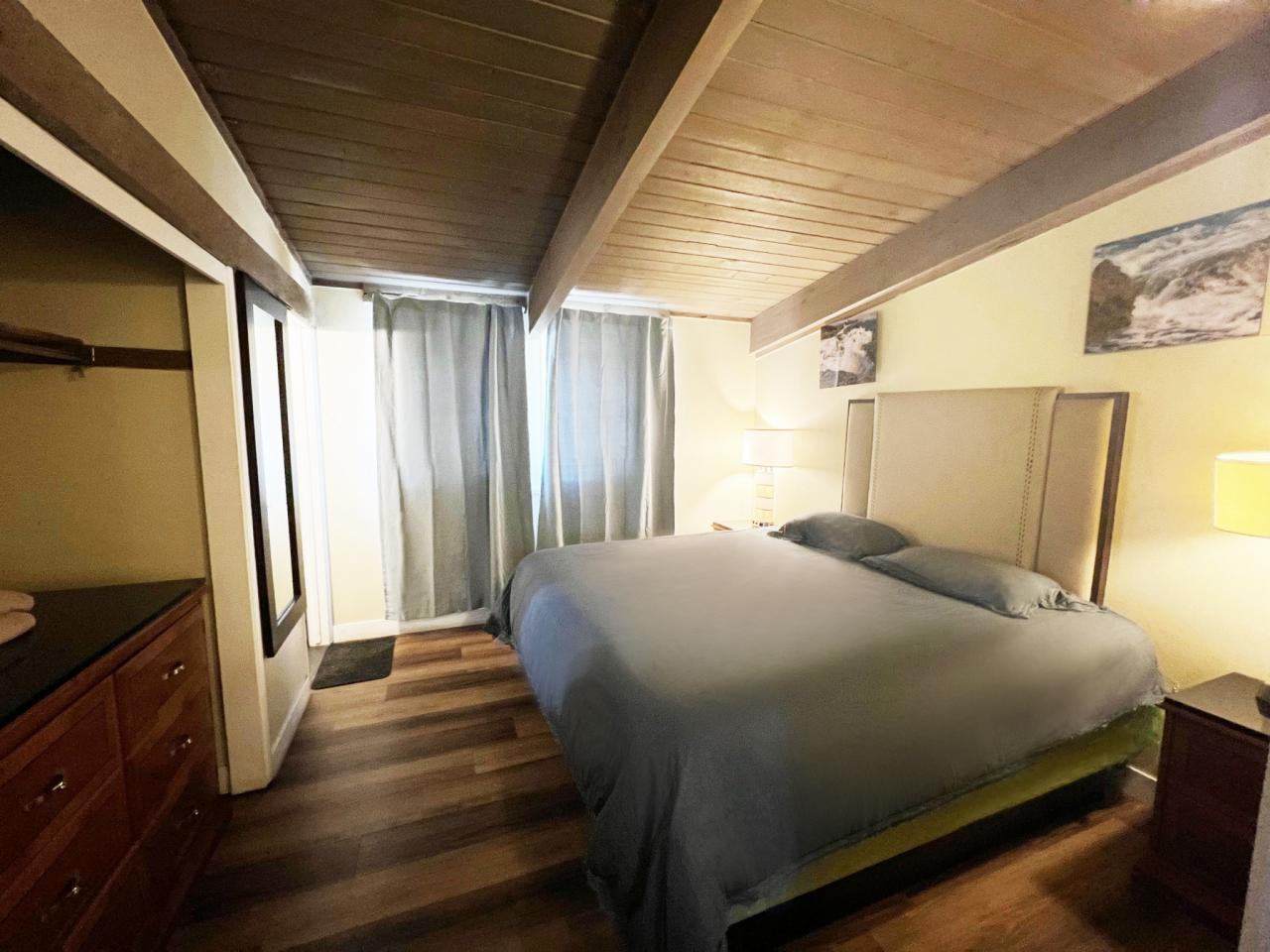 ---
Want the VIP RoadCrew Experience?
Image
In the Lakeside Cabin VIP Screenwriter Suite, you'll live alongside execs and the RoadCrew for the entire retreat!
$4,499 single occupancy / $5,499 double occupancy [SOLD OUT]
---
Image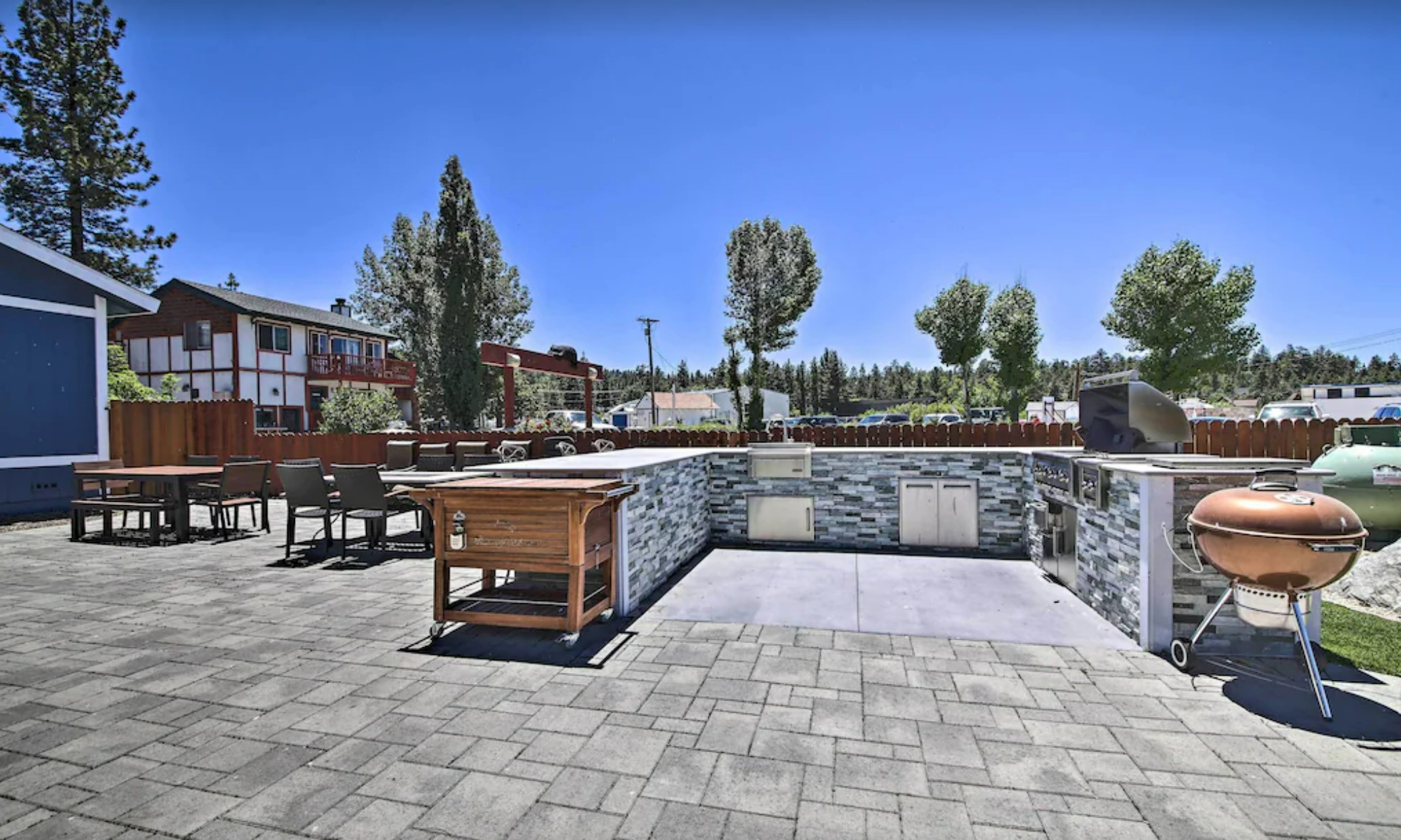 ---
COVID Protocols
---
Vaccines: All participants must show proof of full vaccination (including applicable boosters) against COVID-19 within 7 days of registration. 
COVID Tests: Proof of a negative COVID test is required no more than 24 hours prior to arrival. You will also need to take a rapid COVID test upon arrival and at other intervals throughout the retreat as needed.
Masks: All participants must wear an N-95 or KN95 face mask during ALL portions of travel from when you leave your house to when you arrive at the retreat cabin. While we do not expect to require face masks at the cabin, face masks will be required in indoor settings outside of the cabin. All offsite dining must be outdoors.
---
*If you opt for the 50% deposit option, the balance will be due no later than 08/26/2022. If you need a special payment plan, contact dorian@roadmapwriters.com.
More about
Roadmap Writers is a talent training and discovery platform for screenwriters ready for a guided path to success. Our programs are hosted by working industry executives and are designed to empower writers with actionable tools and insights to elevate your craft and cultivate relationships with industry professionals. Since 2016, we have helped hundreds of writers from all over the world sign to representation, staff on series, and option and produce their projects. Our writers have been staffed on BRIDGERTON, THE FLASH, CHICAGO PD, THE FIRST LADY, NIGHT COURT, THE GOOD DOCTOR, THE RESIDENT, REACHER, SUBJECT TO CHANGE, MAYANS and POKERFACE. Writers have sold, set up and been produced by Netflix, Amazon, Hulu, MGM, American High, New Republic Pictures, Maven Screen Media, Lifetime, Will Packer Studios and Roku. 
Joey started in the industry at Bold Films (DRIVE, NIGHTCRAWLER, WHIPLASH) and has read for Hugh Jackman's company, George Clooney's company, and Night and Day Pictures, to name a few. The only thing Joey is more passionate about than helping writers is rescuing dogs.
dorian@roadmapwriters.com
Dorian was fresh off working for producer Mark Ciardi (THE ROOKIE, MIRACLE, CHAPPAQUIDDICK) when she co-founded Roadmap Writers as its COO. With years of experience in talent management, live events, and feature film producing, Dorian is also a proud Returned Peace Corps Volunteer (Guinea/Mali '08-'10). When she's not helping writers perfect their pitches, Dorian can be found at music festivals and karaoke bars.
Director of Writer Outreach & Diversity Initiatives
James is a best-selling author, working screenwriter, producer, director, and motivational speaker who loves to find a way to succeed. James has also worked as an actor and voice talent on numerous projects. His company, Hammerjaxx Films, sponsors one of the prizes in our Diversity Initiative. He's passionate about finding the story within the story and helping writers find both their voice and their own given greatness. His other passion is being the San Fernando valley's expert on Pancakes.
Director of Consultations & Script Services
Terra Joy started her career in Washington, DC as a journalist and managed a documentary film campaign, where she was also very active in the local screenwriting community. She's been to 35+ countries, has a BA in Political Science, and loves helping other writers develop their material. As a writer herself, Terra focuses on character-driven comedies and dramas, and has a soft spot for true story adaptations. Before joining the RoadCrew, she was a reader for Slamdance. When she's not connecting awesome creative people with other awesome creative people, she's nerding out on psychology, analyzing her favorite movies and TV shows, and trying to find the best boba tea flavor. 
Access Program Coordinator
tristan@roadmapwriters.com
Tristan J is a repped TV writer and former Off-Broadway theatre playwright, actor, & director. Before becoming Roadmap Success Story #229, Tristan J was highlighted in YesBroadway's 40Under40 alongside Oscar-winner Ariana DeBose, Adrienne Warren, & Alex Newell. Back in New York, Tristan J created A Night of Play NYC, a board-game-infused playwriting incubator of new works from emerging playwrights in Brooklyn, NY, where Tristan J was raised on a military base in a blended multi-racial family. There's nothing Tristan J loves more than new voices & board games! An advocate for queer creators of color, Tristan J works to elevate & honor the creative process alongside our collective journey towards enlightenment! Follow Tristan J on Twitter and Instagram for rumblings on musical theatre, spilling tea, and being a magical witch. 
Award-winning writer-director Melody Herr likens her life to Eminem's biopic: "If you've seen 8 MILE, then you know my life—minus the rapping." Growing up three blocks north of Detroit's famous dividing line meant she had to be as industrious as the factory next door. Both hardworking and adventurous, she fled Detroit to spend years living and traveling around the world with her growing family. Now she escapes through her passion for telling universal, female-driven stories that connect on an emotional level. Melody infuses heart and levity into her work to balance the heavy themes she often explores. Melody's hour-long drama/comedy TAPPED OUT is a quarterfinalist in the 2022 PAGE Awards. Her latest produced short X-ED OUT won Best Drama at the 2021 London Indie Short Film Festival, and also received awards from Toronto, Vancouver, and other festivals worldwide. Melody earned her MFA in Writing for Film and TV at Emerson College and recently produced the feature film DIFFRACTION on the campus of Marquette University, where she teaches screenwriting.
A graduate of Ithaca College, Cape Cod native Garrick Dion is currently a Producer at 5X where he has partnered with Scott Einbinder (HITMAN'S BODYGUARD) and Seth Nagel (LAID TO REST). Garrick has over 25 years of experience in the film and television industry. He began his career as an intern for producer Joel Silver (THE MATRIX) and has worked as a studio development exec for WB, New Regency (BOHEMIAN RHAPSODY), Artisan/Lionsgate, and Bold Films (NIGHTCRAWLER, DRIVE, WHIPLASH). While at BRON studios (TULLY, THE FRONT RUNNER, CAPONE), Garrick started and oversaw the in-house genre label The Realm, for which he produced the sci-fi feature PROSPECT (based on the SXSW award-winning short) and the darkly comic thriller VILLAINS, both released through Gunpowder + Sky. Garrick has also been a screenwriter and consultant on various projects for WB (A WALK TO REMEMBER), Mandalay (THE LAST DAYS OF AMERICAN CRIME), Endgame (MURDER MYSTERY), and the SyFy Channel.
A graduate of Boston's Emerson College with a degree in producing for film and TV, Maddie Breeland recently joined Dean DeBlois' (HOW TO TRAIN YOUR DRAGON) Anvil Pictures, as Director of Development. Maddie began her career as a development assistant at Fox 2000 Pictures (THE HATE U GIVE; HIDDEN FIGURES; LOVE, SIMON) before working for Sean Bailey, President of Walt Disney live-action features, and eventually being promoted to development coordinator at Walt Disney Pictures (BEAUTY AND THE BEAST; ALADDIN; MULAN). At Anvil, Maddie will develop and produce live-action and hybrid content as part of their deal with Universal (JURASSIC WORLD; THE SECRET LIFE OF PETS; FURIOUS 7), including upcoming projects, TREASURE ISLAND and MICRONAUTS. She's a fan of all genres but personally loves action, adventure, sci-fi/fantasy, thrillers, and true-crime documentaries. Maddie is a huge advocate for diversity and inclusion and aims to make content that promotes underrepresented groups.
Testimonials
Garrick Dion went above and beyond. His comments were not only technically sound, but well-rooted in reading "the market." He was also very personable and overly generous with his time during the [Rewrite Clinic] session. Most importantly, his attention to and recall of detail was truly impressive in each and every case. His notes left me not weighed down with the humdrum thought of reworking structure, but with the true excitement of being able to logically and contemporaneously incorporate them into my work.
A BIG thanks to Garrick Dion for his insightful, informative, and producer-conscious notes on my latest screenplays. After reading two of my scripts and offering detailed feedback, I can with 100% confidence say I have two scripts ready for circulation. He helped me bring my characters to life and lifted my action description off the page. He has tons of industry knowledge and will help you get your script exec-ready. I loved his down-to-earth personality and loyal attention to my career. I can't recommend Garrick enough!
~ Clint Ross, Screenwriter
Maddie has a terrific, collaborative imagination! After integrating Maddie's notes, my Sci-Fi Pilot, SOLARPUNKS, became a Semifinalist in the 2021 ScreenCraft Sci-Fi & Fantasy Screenwriting Competition.
~ Bradford Richardson, Screenwriter
How it Works
Payment Plans
---
If you opt for the 50% deposit option, the balance will be due no later than 08/26/2022.
If you need a special payment plan, contact dorian@roadmapwriters.com with proposed date(s) and amount(s) and we'll see what we can do!
---
Cancellation Policy
---
Due to the short lead time for this retreat, ALL REGISTRATIONS ARE FINAL. Cancellations requested will be contingent on finding a replacement to take your spot.
Roadmap reserves the right to cancel this retreat and refund your registration fee up to 14 days prior to the start of the retreat. 
You are responsible for booking your own flight in a timely manner. Try Ontario (ONT) which is closer to Big Bear than LAX or Burbank. Inability to find an appropriate flight due to procrastination will not be grounds for a refund. You should strongly consider buying trip insurance in the unlikely case the pandemic forces us to cancel the retreat.