Image

Submissions open for the next competition Summer 2021!
Entry Pricing & Deadlines
Early | June 17th, 2020 | $25

Regular | July 15th, 2020 | $35

Late | Aug 10th, 2020 | $45

Add Feedback Notes | +$35
Receive a one page analysis of your script.
 
Grand Prize (1)
Short Script & Short Film Category
Development Agreement with Studio 71

Winner will work directly with Studio71's development team of executives to develop their short or a new original concept into a feature-length film or TV series!

5x "social distance"-friendly virtual general meetings with industry executives and/or competition judges
A Month Mentorship with an executive of your choice from Roadmap's list of available execs
5x Free Open Pitch Sessions
5x Months of Roadmap's "Industry On-Ramp" Program
A 30-Minute Marketing & Strategy Call with Roadmap's CEO and Director of Operations
See below for full list of placements and prizes!
This competition is open to both short films and short scripts of all genres.
Roadmap Writers is a leader in screenwriting education and training taught by working industry executives & literary representatives. In just four years, Roadmap has helped more than 170 writers get signed to representation with agents and managers! Through our educational programs and competitions, Roadmap has directly helped writers get signed to companies including CAA, APA, Gersh, 3 Arts, Circle of Confusion, Gotham Group, Zero Gravity, Good Fear, Echo Lake Entertainment, and many more!
In addition to a killer roster of industry judges, our shorts competition also features two exciting partnerships that will create amazing opportunities for writers... 
First, we've partnered with Studio71 who will select at least one creator from the competition to develop their project with an eye towards a feature film or TV series.
We are also pleased to announce our partnership with management company First Friday Entertainment to offer a guaranteed signing prize! 
2020 Shorts Competition Judges Include...
CAA - Julia Glausi & Janae Desire (Media Finance Executives)
Academy Award-Winning Producer - Andrew Carlberg, Producer of short SKIN
Grey Matter Productions - Ben Everard (COO), Producer of LIGHTS OUT
Rumble Films - Stephanie Wilcox (Head of Development) - DRIVE, WHIPLASH, NIGHTCRAWLER
Studio 71 - David Devries (Director of Development)
First Friday Entertainment - Devon Byers (Manager/Producer)
Archstone Entertainment - Jack Sheehan (President of Worldwide Sales & Development)
Image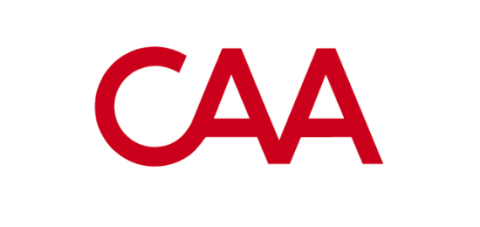 Top 5 Finalists
3 Virtual meetings with industry execs
3 months of Roadmap's "On-Ramp" Program
3 Free Open Pitch Session credits. Choose to pitch to execs or reps.
30-Minute Marketing & Strategy Call with Roadmap CEO and Director of Operations
Logline and bio circulated to over 400 execs
Top 10 Semifinalists
1 month of Roadmap's "On-Ramp" Program
1 Free Open Pitch Session credit. Choose to pitch to execs or reps.
15-Minute Marketing & Strategy Call with Roadmap CEO and Director of Operations
Logline and bio circulated to over 400 execs
Top 25 Quarterfinalists
One 60-Minute Group Strategy Webinar with an industry executive 
Featured on Roadmap Writers Website
Logline circulated to over 400 execs we work with.
Scoring
Submissions will be judged by independent industry experts based on the following criteria. The below explanations of each criterion is by no means an exhaustive list, but just an example of some of the questions readers and judges consider in each category.
Premise/Concept
Is it unique/original? Is it a new spin on a familiar story? Does the concept have longer form potential for either film or TV? Can it succinctly be explained? Do the actions and obstacles advance the story?
Characters
Are the characters well developed? Is their purpose or struggle clearly identifiable? Do they have a clear and complete arc? Are they multi-layered? Are the characters relatable or accessible to the reader/viewer?
Dialogue
Does the dialogue elevate the scene? Does it heighten the overall story? Does it propel the story forward?
Story
Is the story compelling? Does it serve to drive the characters and events forward in a meaningful way? Does it emphasize a deeper theme? Does the story explore new ideas?
Structure 
Does the story have a clear beginning, middle and end? Does it have the appropriate structural beats? For scripted work, is it formatted properly? For filmed content, is it edited effectively?
Voice/Style
Does the writer use interesting word choice and sentence structure?  Do they have a unique way to view and relay what's happening in the story? Does the writer/filmmaker have a unique perspective?