Image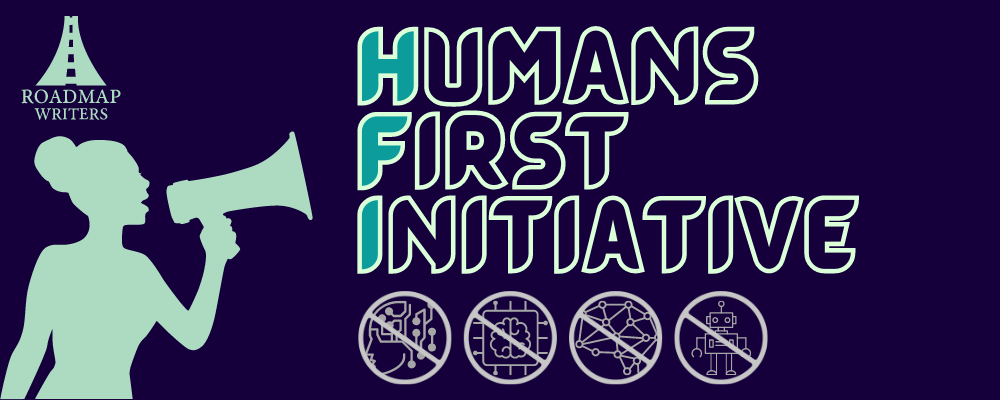 Since we launched, one of our favorite mottos at Roadmap Writers is "You're a human first and a writer second." Execs are always seeking writers with fresh voices and that's what we crave at Roadmap.
Roadmap looks for the humanity of each writer to help best match them with execs/reps. This isn't just LA-based companies. We have been meeting reps all over London to help get a better sense of what they are looking for. Our last trip to the UK had us working with so many UK/European writers in-person, which led to multiple signings.
One of the reasons why Roadmap has been so successful in helping writers secure representation is because reps trust us to put the best writers in front of them.
 
We are not a technology-driven company and, like so many of you, are worried about the rise of Artificial Intelligence (AI). For us, it's always been about humanity. And we want to meet more of YOU.
That's why we're excited to launch our first ever international Humans First Initiative where we'll be traveling around the world to meet writers in person for private coaching, group sessions, and networking mixers.
After you sign up, we will email you to work out schedule with you!
Check out our initiative dates and locations:
Image


Austin
Free Roundtables from October 25th - October 31st (Austin Film Festival) (email joey@roadmapwriters.com to RSVP)