Image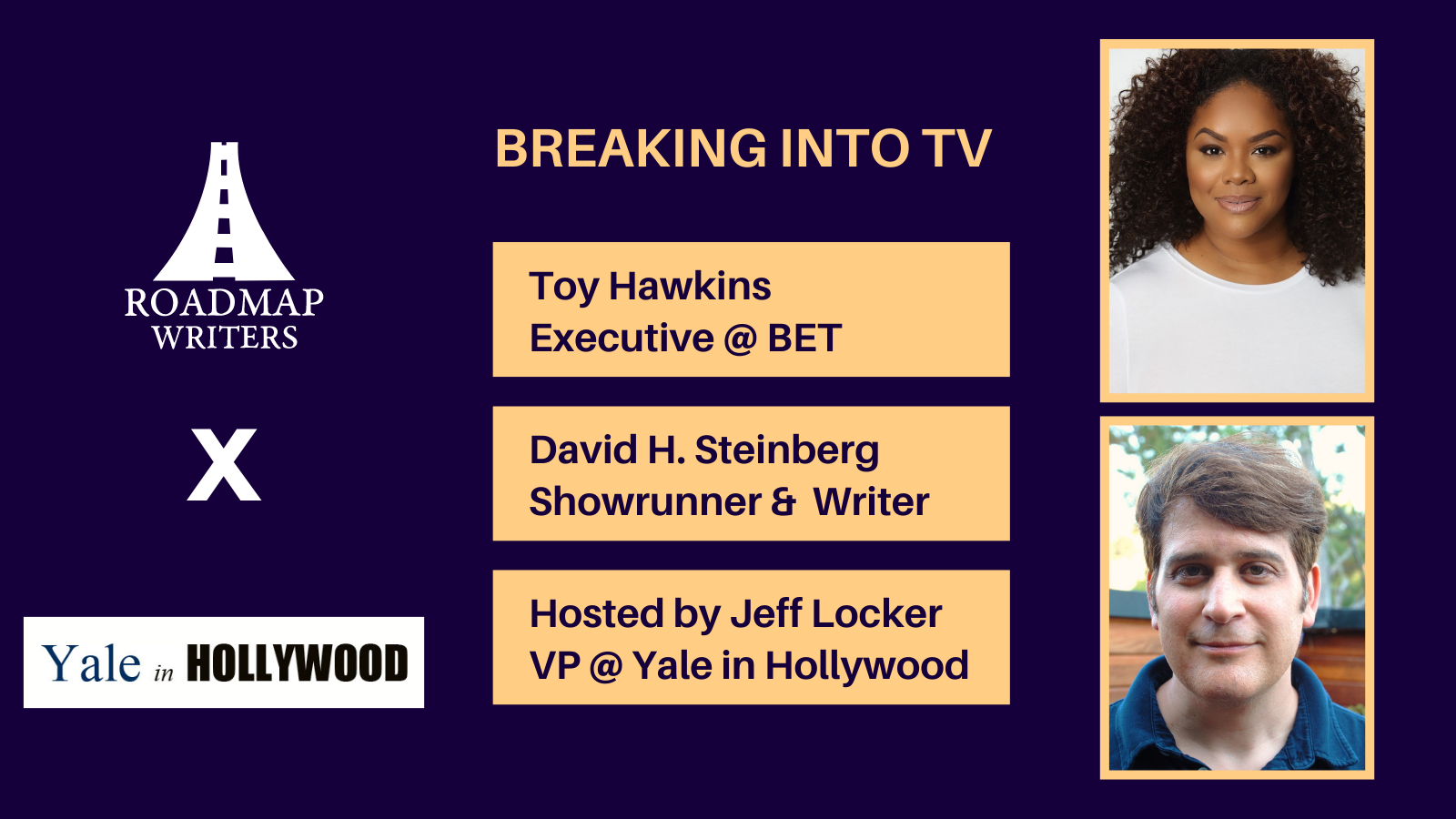 BREAKING INTO TV Zoom Panel!
Co-sponsored by Yale in Hollywood and Roadmap Writers
Friday, May 27, 2022, 2:00 PM PT
Panelists:
Toy Hawkins, Executive (BET)
David H. Steinberg, Showrunner and TV Writer (NO GOOD NICK, THE SIMPSONS, PUSS IN BOOTS)
Moderated by Yale in Hollywood VP, Jeff Locker.
This will be an honest and sincere session where we get to the nitty-gritty of breaking into TV, but where everyone will leave feeling better about how to navigate this tricky industry. We'll discuss surviving as a writer/creator in Hollywood, riding the ups and downs, go the behind-the-scenes, dispelling some myths, uncovering some strategies on how to stay the course, navigating the rep relationship,  taking general meetings and pitching your projects, and more!
Register in advance for this meeting:
https://roadmapwriters.zoom.us/meeting/register/tZMufu6oqDwtHtXF72E0L_wD8FpZ1-t2DVZE
After registering, you will receive a confirmation email containing information about joining the meeting.