Image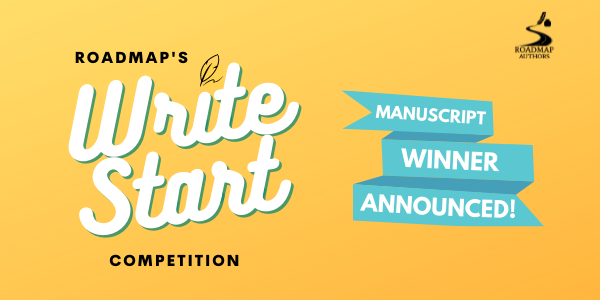 Winner Announced - 2021 Write Start Competition
Roadmap is thrilled to announce our winner in this year's Write Start Manuscript Competition! Write Start is designed to help authors make the connections they need to break into the publishing world.
The entries for this year's competition included personal memoirs, science fiction, young adult, fantasy, historical fiction, and more! We were honored to have so many talented storytellers take part in this year's competition. Our esteemed judging panel - from companies that included Five Otter Literary, Harvey Klinger Agency, MacGregor Literary, Sugar23, and The Sandra Dijkstra Literary Agency - selected this year's winners from a field of truly exceptional manuscripts.
This year's winner is...
BLOWBACK by Eric Murphy
About Blowback: After Ruland Nash narrowly survives the attack in a crowded Moscow market, he uses his skills as an investigative journalist to unmask Albanian Miro Daut as the perpetrator. His investigation takes him first to Morocco - where he teams up with Monty, a former British SAS commando, who is in Marrakesh delivering a stolen car to the Albanians - and then Spain, Italy and England. Nash uncovers evidence that the CIA (led by corrupt deputy director Braddock) is using the Albanian mob in a black-ops subterfuge to control oil rights in the Caspian Sea. Nash and Monty survive capture and torture by the Albanians before triumphing during a violent final showdown in the English countryside where Braddock's plan is thwarted.
Congrats again to all of those who placed in this year's competition!