Image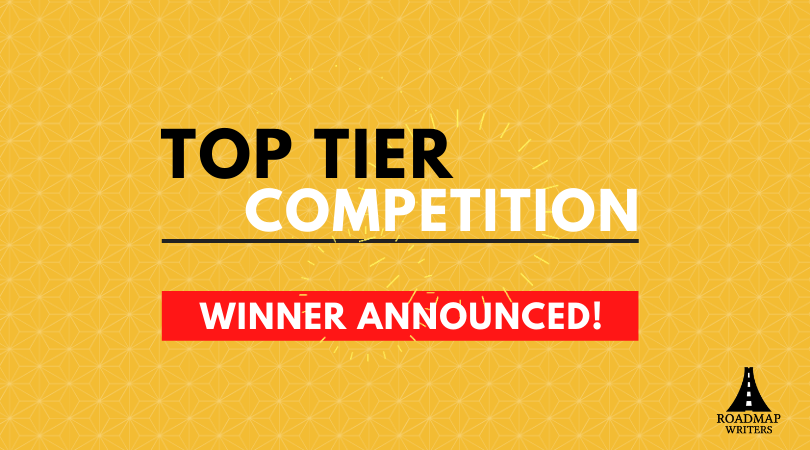 All of us at Roadmap are thrilled to announce the winner of our 2021/2022 Top Tier Writing Competition!
We had incredible conversations with all of our Top 10 candidates and were truly honored to have so many talented storytellers take part in this year's competition.
And so with that we're pleased to announce this year's winner...
Nick McMurdy and his script STARSHIP TO NEVERMIND!
 
STARSHIP TO NEVERMIND: Even the biggest misfits fit in somewhere, as two teenage boys take a road trip to join the infamous Heaven's Gate cult, so they can board an alien craft to Heaven and meet Kurt Cobain.
Nick's voice, passion, and ambition blew our team away! He will be joining the ranks of Top Tier, the pinnacle of Roadmap's Career Writer Program. The program gives writers unprecedented access to industry executives where they can network, get personalized feedback on their work, develop advanced marketing strategies and more. We're thrilled to help him make the most of it!