Image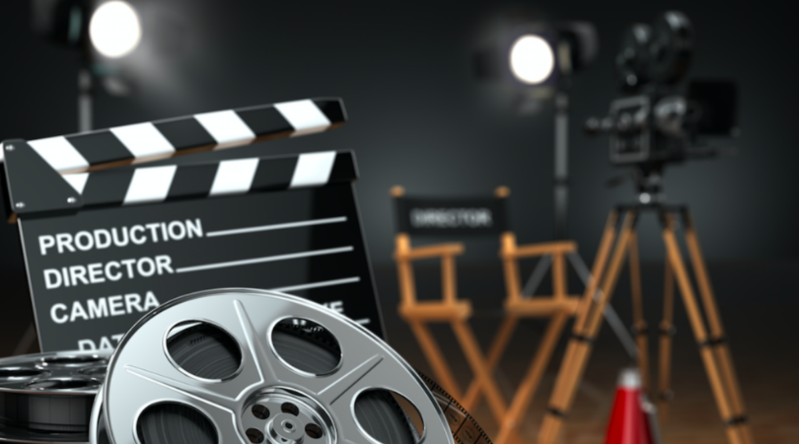 Weekend Box Office Top Ten:
BOHEMIAN RHAPSODY
opened at #1 with an impressive $50M (Million) domestic debut, and stunning $141.7M global opening. With a budget of just $52M plus marketing costs, this film will be profitable by Tuesday, with so much more to be earned in a massive success for Fox, giving the studio a needed win (despite the impending acquisition by Disney), as well as a critical and commercial success which is expected to garner awards nominations, especially for star Rami Malek's lead performance. Expect
strong holds
in the next couple of weeks, as audience response has been through the roof.
THE NUTCRACKER AND THE FOUR REALMS
opened at #2 with a massively disappointing $20M domestic, and $58.5M worldwide. Produced for $120M plus marketing costs, this will be an expensive bomb for Disney, and their third tentpole release this year to be a financial
loss,
after A WRINKLE IN TIME and SOLO failed to connect with audiences as well. While the studio has lead in overall dollars and the top releases of the year, their stumbles do show that the studio is not infallible, and the risk of releasing too many big-budget titles in a calendar year, with two more major holiday releases from Disney still to come.
NOBODY'S FOOL
opened at #3 with an underwhelming $14M debut, on the low end of Tyler Perry films. This one couldn't break through given the
amount
of other choices, and star Tiffany Haddish still bringing audiences into her and Kevin Hart's hit comedy NIGHT SCHOOL. With a budget of $19M plus marketing, this will be a moderate financial loss for Paramount.
A STAR IS BORN
held at #4 with $11.1M, a domestic total now of $165.6M, and a terrific $293.9M worldwide total, as the film is set to crush the $300M global threshold this upcoming week. Produced for $36M plus marketing costs, this one will end up close to 10X its production budget give or take globally, in a gigantic win for Warner Bros. as well as being an awards front-runner this year.
HALLOWEEN
is #5 with $11M, an impressive domestic total of $150.4M, and even bigger global take of $229.6M. With a budget kept at $10M plus marketing costs, this Blumhouse and Universal release is a massive hit, with early sequel talks already underway, as this franchise has found new life thanks to the return of Jamie Lee Curtis as Michael-hunting Laurie Strode.
VENOM
is #6 with $7.8M, a domestic total of $198.6M, and a global haul of $541M and climbing, with China opening next weekend and promising to push the film past the $600M mark worldwide. Produced for $100M plus marketing, this has been a wildly profitable release for Sony, and the start of a new Spider-franchise.
SMALLFOOT
slid to #7 with $3.8M, a domestic total of $77.4M, and a much better $192.6M worldwide. Produced for around $70M plus marketing, this Warner Bros. release has essentially become profitable for the studio, thanks to
strong holds
and a good international run.
GOOSEBUMPS 2: HAUNTED HALLOWEEN
is #8 with $3.7M, a domestic total of $43.8M, and $82.4M worldwide. Produced for $35M plus marketing, this Sony release will be profitable for the
studio,
and seems likely to garner
a third
film in the franchise given its enduring popularity with kids across the globe.
HUNTER KILLER
collapsed at #9 with $3.5M and a total so far of just $12.9M as this one quickly vanishes from theaters. Produced for around $40M plus marketing, this Lionsgate release will be a sharp financial loss for everyone involved.
THE HATE U GIVE
is #10 with $3.4M and a total of only $23.4M. Produced for $23M plus marketing, this Fox release will be a financial loss for the studio, albeit a moderate one given an overall low marketing spend.
Next weekend continues this November's hot streak at the box office with debuts for
THE GRINCH, OVERLORD
, and
THE GIRL IN THE SPIDER'S WEB
all hoping to connect with their respective audiences.