Image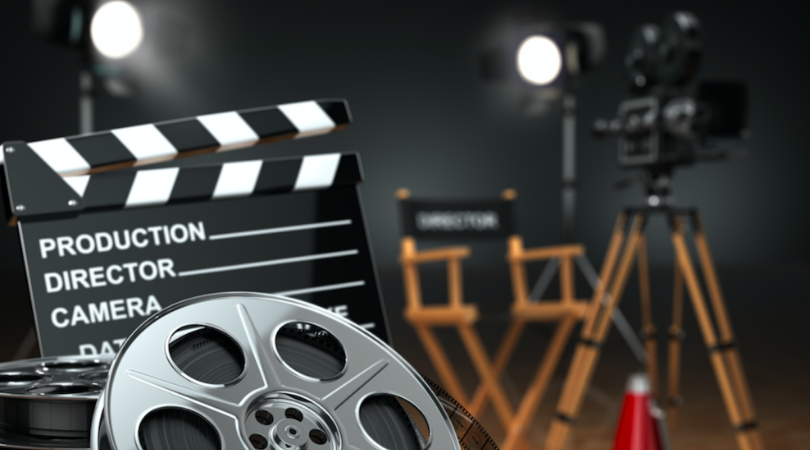 Weekend Box Office Top Ten:


RALPH BREAKS THE INTERNET
 opened at #1 with $55.6M (Million), a 5-day opening of $84.4M, and a very early $125.9M global debut. Leading the pack, this is the 2nd biggest Thanksgiving opener ever, while the overall top ten set the biggest record ever of $314M over the 5-day period of Wednesday-Sunday, beating the previous record from 2013. Much credit to Disney for leading this weekend to a new all-time high, with the film's prospects bright over the coming weeks, and profitability assured. 
CREED II
 debuted at #2 with $35.2M, and a total 5-day opening of $55.8M. This is now the biggest live-action debut over the Thanksgiving holiday ever, and helped drive this year's new record along with Disney's animated hit. International has yet to roll out, but should perform nicely. This MGM/New Line co-production cost $50M to produce plus marketing, and will have no trouble becoming a profitable hit for both studios, continuing the strength and success of the ROCKY brand, and star Michael B. Jordan's hot streak at the box office.
DR. SEUSS' THE GRINCH
 held at #3 with $30.2M, a domestic total of $180.4M, and a very early $215.7M worldwide. Produced for $75M plus marketing, this Universal and Illumination film is well on its way toward becoming another big success in their partnership, and a holiday smash.
FANTASTIC BEASTS: THE CRIMES OF GRINDELWALD
 is #4 with $29.6M, a domestic total of $117.1M, and $439.7M globally. Produced for $200M plus marketing, this WB film will be solidly profitable, though far below the highs of the HARRY POTTER franchise, and lower than the first "Beasts" installment. A third film is already on the way, in what is reportedly a five-film prequel series.
BOHEMIAN RHAPSODY
 slid to #5 with $13.8M, a domestic total of $152M, and a big global haul of $472M. Produced for $52M plus marketing costs, this Fox hit continues to play both domestically and abroad, more as a worldwide tentpole than a traditional biopic.
INSTANT FAMILY
 is #6 with $12.5M, and a total of $35.7M. International has yet to debut on this one, which cost $48M plus marketing expenses for Paramount, and which may end up legging out to profitability depending on how it continues to hold and how it plays worldwide. 
ROBIN HOOD
 debuted at #7 with a disastrous $9.1M, and $14.2M 5-day opener, well below where it needed to be with a budget of $100M plus marketing. Not even international will save this from being a sharp loss for Lionsgate and everyone else involved in the production.
WIDOWS
 fell to #8 with $7.9M, a domestic total of just $25.5M, and $38.6M worldwide. Produced for $42M plus marketing, this will be a loss for Fox, despite strong critical notices, as this one was unable to stand out among the competition in a crowded holiday season.
GREEN BOOK
 is #9 with $5.4M, and a total of only $7.8M, a massively disappointing number for Universal, who will lose money on this film.
A STAR IS BORN
 is #10 with $3M, a domestic total of $191M, and $353M globally on this WB smash, which cost just $36M plus marketing, and is riding a wave of awards buzz ahead of nominations. 
Other notable is that Sony's 
VENOM
 is now at $822M globally, only the 4th ever Spider-Man related film to hit the $800M threshold, and among the biggest hits under the Marvel brand. 
Next weekend sees no major newcomers, as Ralph, Adonis, Dumbledore, the Grinch, and co. will all continue driving this record November to even higher numbers, ahead of a busy December.