Image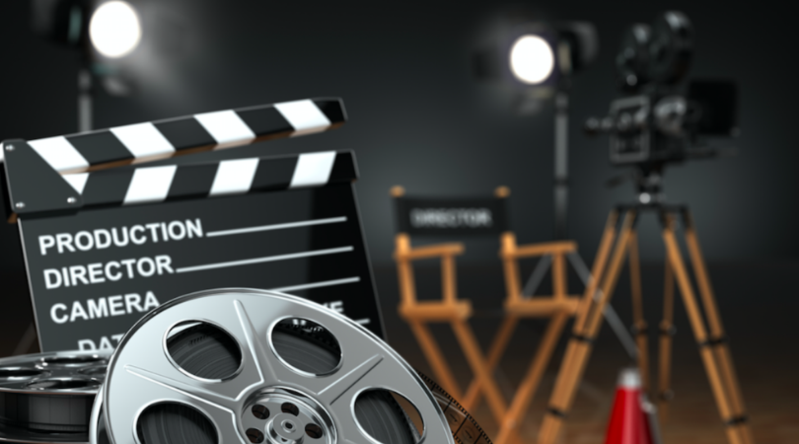 Weekend Box Office Top Ten:
VENOM
 opened at #1 with a record-setting $80M (Million) as the biggest October debut ever. The global debut stands at a whopping $205.2M, far ahead of where tracking had the film heading into the weekend, as the film overshot both the most generous domestic expectations and international. With a budget kept at $100M plus marketing costs, this film will be profitable for Sony by the end of next weekend, with much more to be earned. Next for the studio in their Spider-franchise is SPIDER-MAN: INTO THE SPIDER-VERSE (which is previewed at the end of VENOM in a post-credits scene) this December. After this debut, expect to see more of Eddie Brock and his symbiote soon.
A STAR IS BORN
 opened at #2 with a debut of $42.6M since Wednesday early previews, a massively impressive number which far outperformed expectations. As a studio, WB's winning streak has continued all the way since THE MEG and CRAZY RICH ASIANS in August. Worldwide on STAR stands at an early $56.6M. Produced for just $40M plus marketing, this film is expected to be nicely profitable for the studio, as well as a major awards contender. Expect strong holds in the weeks ahead.
SMALLFOOT
 held at #3 with $14.9M, a domestic total of $42.7M, and an early $75.2M worldwide. With a budget around the $70M range plus marketing, this should ultimately be profitable for WB, though that will largely depend on how well international performs in a staggered rollout this fall and winter.
NIGHT SCHOOL
 slid to #4 with $12.2M, a domestic total of $46.7M, and an early $58.7M worldwide. Produced for just $29M plus marketing costs by Universal, this will definitely be profitable, continuing Kevin Hart's winning streak at the box office.
THE HOUSE WITH A CLOCK IN ITS WALLS
 is #5 with $7.2M, a domestic total now of $55M, and $79.3M worldwide. Produced for $42M plus marketing costs by Amblin and Universal, this will definitely become profitable, and continue to play with the family crowd through the month.
A SIMPLE FAVOR
 is #6 with $3.4M, a domestic total of $49M, and $76.4M worldwide. Produced for only $20M plus marketing, this has become a nice hit for Lionsgate during the fall season.
THE NUN
 is #7 with $2.6M, a domestic total of $113M, and a big global take of $346.6M. Produced for $22M plus marketing, this horror title has become wildly profitable for WB, with more films set in the CONJURING universe on the way, led by both a third ANNABELLE title, and recently-announced "main franchise" sequel THE CONJURING 3.
HELL FEST
 slipped to #8 with $2M, and a total of just $8.8M. Produced for $5.5M plus marketing, this CBS Films title will prove to be a moderate financial loss for all involved.
CRAZY RICH ASIANS
 is #9 with $2M, a domestic total now of $169M, and a big $225.9M worldwide. Produced for just $30M plus marketing, this new romantic comedy franchise for WB has been incredibly profitable, with the sequel in development, based on the trilogy of novels.
THE PREDATOR
 is #10 with just $900K, a domestic total of $49.9M, and $123.3M worldwide. Produced for $88M plus marketing, this is a sharp financial loss for Fox, which as a studio is struggling this fall and winter, having already pushed their end-of-the-year tentpole releases ALITA: BATTLE ANGEL and DARK PHOENIX out of November and December and into next year instead. 
Next weekend sees openings for 
FIRST MAN, GOOSEBUMPS 2
, and 
BAD TIMES AT THE EL ROYALE
, as October 2018 looks to record profitability, and Blumhouse's 
HALLOWEEN
 looms just a couple weeks away, tracking for another impressive debut.