Image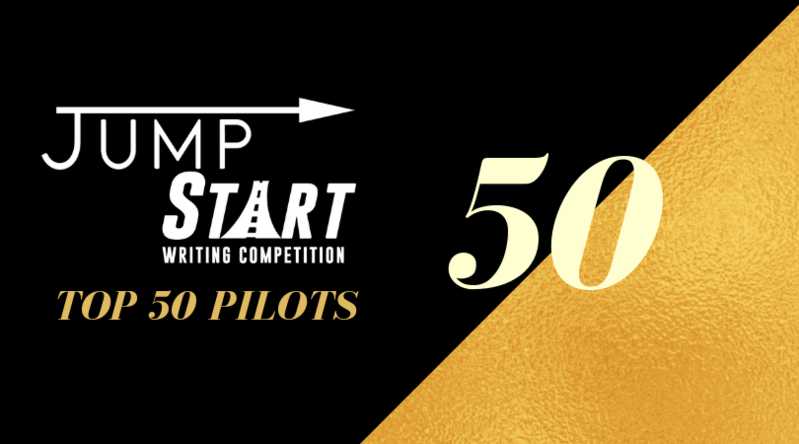 Top 50 Pilots - 2018 JumpStart Writing Competition
Roadmap Writers is thrilled to announce our inaugural JumpStart Writing Competition Top 50's!
Wow, what a fun journey these last few months have been! With entries from more than ten countries, we were delighted by the overwhelming number of great scripts we've read. Setting the stage for a truly competitive landscape.
With the JumpStart Competition our goal was to create a competition that would serve as a platform to help discover talented new voices and put their work directly in front of smart and hungry industry professionals. We also wanted to create a path for those who place in the various rounds of our competition, additional opportunities to sharpen their craft and receive valuable educational opportunities that will continue well beyond our announcement dates.
So while we still have a few weeks until we announce our Grand Prize Winners, we just wanted to take the time and say thank you for being a part of this year's competition.
And now we're pleased to announce the...
Top 50 Pilots
Script Title
Writer(s)
A SMALL TOWN MURDER MYSTERY
Joshua Henaman
ACADEMY
Andy Smith
BASEMENT BARRY
Jaquie

 

Brown
BRANDED
Christian Lybrook
CHANNEL THIRD
Jonathan Murnane
CHANNELING ERIK
Michael Mahoney
CLOCKS
Elizabeth Preston
COPY
Jeremiah Lewis & Greg Piper
CRISIS CENTER
Jan Stanton
DEATH IS A DYING ART
Jim Blackstock
DESERT 10
Zachary Tomlinson
DEVIL WILL DANCE
Mike Langer
DISTURBED
Josh Miller & Sam Miller
EASTSIDE
Bryan Kelsey
FORREST HILL ACADEMY
Myles Warden & Capri Sampson
HACKS
Zach Messner
HARBOR WATCH
Beth Brodie
HENCH
DIllon

 

Magrann-Wells
IN DARKNESS
Kevin Schwartz
IN THE WOLF'S MOUTH
Mariah Gretchen Robinson
IRRELEVANT
Jaquie

 

Brown
KEEPERS
Christine Autrand Mitchell
LOS CUBANOS
George Perez
LOST EDEN CANYON
Alan Baxter
MIRACLES INC.
Rebecca Graham Forde
MIXED
Nicholas Lopez
MORE HUMAN THAN HUMAN
Martin Tunnicliffe-Squirrell
N00BS
Jonathan Murnane
PATIENT
M. Rowan Meyer
RENT TO OWN
Seth Rementer
RETURNED
Lizanne Southgate
ROCKED
Tracy Scarlato & Jennifer Winn
S.O.C.
Stephanie Neroes
SHINER
Jenna Payne
SINGLE MONSTER
Justin Michael Terry & Ryan Marisco
SMELLS LIKE TEEN SPIRITS
Nate Levy
STRIPPED
Ross Maloney & Jay Calhoun
THE 7TH ENHANCEMENT
Ariadna "Ari" Martinez
THE BIGGEST LITTLE
Craig Page
THE GROVE
Zach Messner
THE HILL
J. Simon Allen
THE LIFE
George Perez
THE REBOOTS
Andrea Lawson
THE RESURRECTIONIST
Josh Katz & Josh Thorud
THE SENSUALIST: A WOMAN IN BLACK
Suzanne Griffin
THE SON OF GUN
Matthew Mendez
THE SURVIVORS (aka NEARSCAPE)
Mark Renshaw
THIS SIDE OF THE HEREAFTER
Megan Breen
THREE SISTERS
Jen Gutierrez
WATCH COMMANDER
Greg Duncan & Ron Dickerson