Image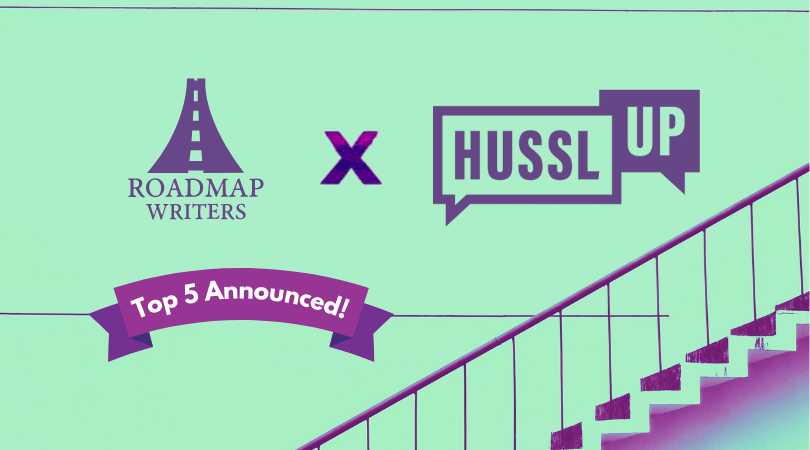 Top 5 Finalists - Roadmap x Husslup Competition
Roadmap Writers is thrilled to announce the Top 5 finalists of our Roadmap x Husslup competition!
These compelling loglines stirred up the most buzz and garnered the most votes last round. Thanks to our competition partner Husslup for hosting the voting on their platform.
Congratulations to our finalists! They will now compete in a pitching panel with our industry judges, where one grand prize winner will be chosen.
Top 5
| | | |
| --- | --- | --- |
| Writer(s) | Script | Logline |
| Jacobo Fe | HALSTED: BETWEEN PLEASURE & PAIN | "Dr. Halsted challenges late-19-century American society's ignorance, implementing aseptic principles in revolutionary surgeries no one's ever seen before. In his prime, his life turns upside down during his search for local anesthesia when experimenting with... cocaine." |
| Eric Rudnick | HOLD YOU SO TIGHT | "In a love-starved Los Angeles, a woman engineers a cure for the lonely out of her apartment by supplying hugs - from a homemade robot. She must reclaim her life's work when a visiting New Yorker steals the robot and hatches a plan to replicate the experience for the masses." |
| Gabriel Malasig | AMERICAN RETAIL | "After barely surviving a twisted patron, a black millennial woman comes to truly understand the horror that is retail work-there's only one thing as brutal as the screaming customers and as cold-blooded as corporate management: murder." |
| Gina DeAngelis | THE KNOCKING AT THE MARSH | "When her widowed mother vanishes during a blizzard in 1850s Virginia, a biracial teenager must defend herself, her vulnerable little sister, and their isolated farm against a predatory uncle and the torments of an angry spirit." |
| Sarah Mack and Josh Price | SHRINK RETREAT | "A burned-out young therapist tries to rekindle her passion for helping others at a secret retreat for psychologists, but it turns out the leaders of this wacky summer camp are a bunch of board-licensed lunatics." |