Image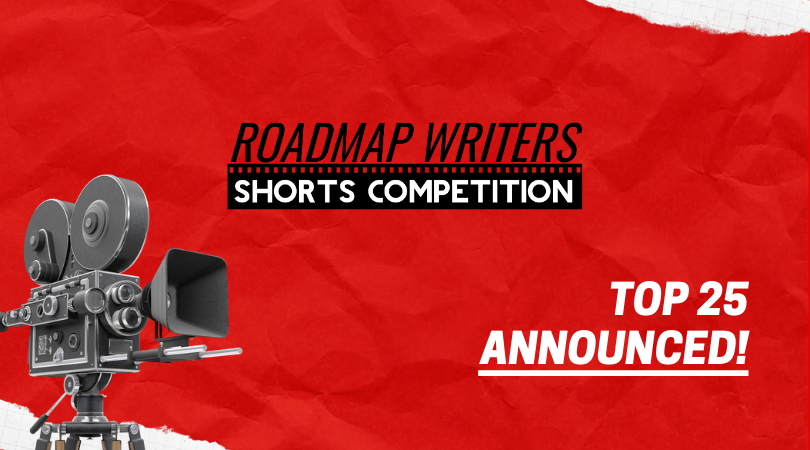 Roadmap is excited to share the Top 25 quarterfinalists of the 2020 Shorts Competition! Open to both written and filmed shorts, the entries spanned a variety of genres and presented stories on both a personal and global scale.
In the coming weeks, we will be working alongside our industry judges, as well as our competition partners at Studio71 and First Friday Entertainment, to identify this year's Grand Prize winner as well as the winner of the Guaranteed Signing Prize!
Stay tuned for the upcoming semifinalist announcement here on our blog and our Twitter and Facebook pages in the coming weeks.

Congrats again to these incredible creators!
And now we're pleased to announce our Top 25!
| | |
| --- | --- |
| PROJECT TITLE | CREATOR(S) |
| BEFORE I DIE... TAKE CARE OF MY DOG | Daniel Marsden |
| BLEEDING, KANSAS | Daniel Lafrentz & Chris Grillot & Ezra Herz |
| CHRISTMAS TRADITION | Roth Rind |
| CUEBALL & RICKY | Mary Goldman |
| ENSÉÑAME COMO MORIR (SHOW ME HOW TO DIE) | Gerardo Maravilla |
| FACE YOUR FEARS | Neil Stevens |
| I FOUND MYSELF AT HERE | Victoria Bullock |
| MAN OF STYLE | Deirdre Brenner |
| MERMAID | Eryn Rea |
| MINDY'S MELTDOWN | Harker Jones |
| MONUMENT | John Rice |
| PERSPECTIVES | Neer Shelter |
| PRESERVING THE WORLD | Anne Katherine |
| PRIMAL | Zach Waggoner |
| SAM & EMMA | Vanessa Leigh |
| SARDABEH (THE VAULT) | William Winston |
| STARGAZER | J. Simon Allen |
| THE CLOCKS | Chris Papagapitos |
| THE CULT | Tonia Kempler |
| THE DOOR | Kyle C. Mumford & Rachel Emrich |
| THE GARDENER | Kristin Holodak |
| TICKET TO HEAVEN | Hue Anthony |
| UNDER THE FLAG | Cheng Jiawei & Dhruv Kanungo |
| WHITE GUYS SOLVE SEXISM | Christopher Guerrero |
| ZOE AND HANH | Kim Tran |