Image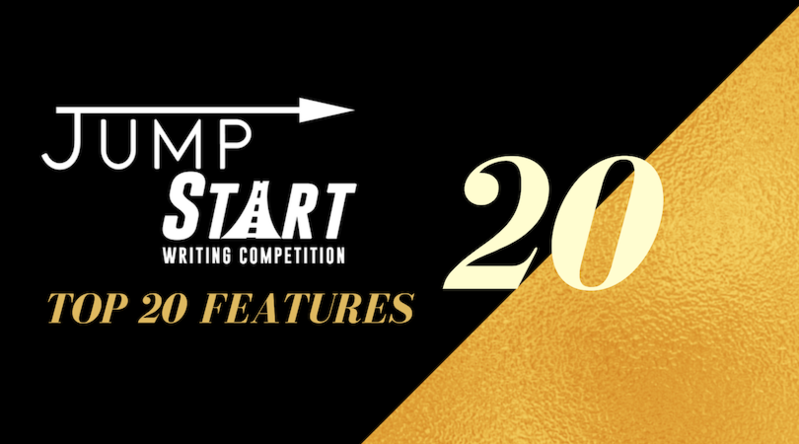 Top 20 Features - 2018 JumpStart Writing Competition
Roadmap Writers is excited to announce the semi-finalists for our JumpStart Writing Competition! Join us as we put our hands together and congratulate these writers on advancing to the next stage.
Stay tuned as we prepare to announce our Top 10 in the next few weeks.
And now we're pleased to announce the...
Top 20 Features
| | |
| --- | --- |
| DUSTED | Guy McDouall |
| DESDEMONA | Nelson Downend |
| DO NOT PASS | Jeremy Kriss |
| DOUBLE INDIANA | David Keith Miller |
| FORGET-ME-NOTS | John Dummer |
| GRANDPA | Max Rissman |
| PAGEANT DAD | Khalid Saleem |
| RESTORATION | Don Stroud & Winter Mead |
| RUNNING AROUND | George Perez |
| SEDONA | Jared Gordon |
| SLEIGHT OF MIND | Marc Edelstein & Julian Cohen |
| TANGLEWOOD FALLS | David Martin |
| THE G.O.A.T. | Sid Grey |
| THE MEMPHIS MAFIA | Jason Williams |
| THE MENTOR | Meredith Levine & Andrew Stone |
| THE PIONEER | Ziyad Saadi |
| THE QUANTUM KEY | Gretchen Klein |
| THERE IS A SEASON | Stuart Creque |
| THIS CLOSE | Marc Messenger |
| XENO WORLD | Nick Franco |