Image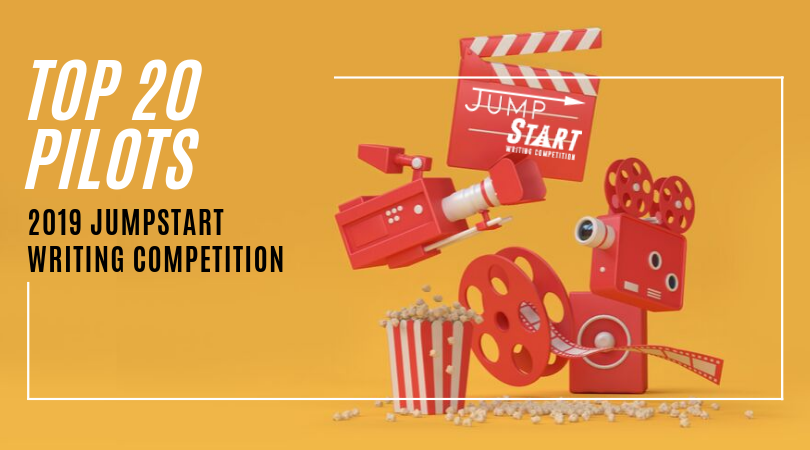 Top 20 Pilots - 2019 JumpStart Writing Competition
Roadmap Writers is excited to announce the Top 20 pilots for the 2019 JumpStart Writing Competition.
JumpStart leverages the reach and resources of Roadmap Writers to advocate for these talented emerging voices and put their work in front of dedicated and hungry industry professionals. This year's judging panel includes execs and reps from companies such as Echo Lake, Good Fear, Circle of Confusion, MGM, Lit Entertainment, Zero Gravity, and many more.

Be sure to check back on Thursday, October 10th as we prepare to announce our Top 5!

And now we're pleased to share the...
Top 20 Pilots
| | |
| --- | --- |
| ALTERED | Evyn Williams |
| BARBARIC | Jason Cho |
| BASTARDS | Erin Muroski |
| BEST EXES | Haley Manrique |
| BIG STICK | Linda MacPherson Davidson |
| BRUTAL JOURNEY | Tom Freyer |
| HEXAGON | Grant Boman Harvey |
| IN CHRYSALIS: OVUM | Nelson Downend |
| KILLING IT | Chance Muehleck |
| MACABRE | Kelly Krause |
| PLAGUE | Alyssa Devine & Griffin Devine |
| REDFLAGS | Nathan Patton |
| SALVATION SHIP | Kristine Eckert |
| SEX | Tyler Spiers |
| THE CLUB | K.W.D. |
| THE LOTUS EATER | Jay Furby |
| THE RILEY SHOW | Michael Slater & Cooper Gegan |
| THE WOODHULL | Lynda Brendish |
| THRIVING LIKE THE COHENS | Lauren Shook |
| VERY FINE PEOPLE | Jonathan Katz |