Image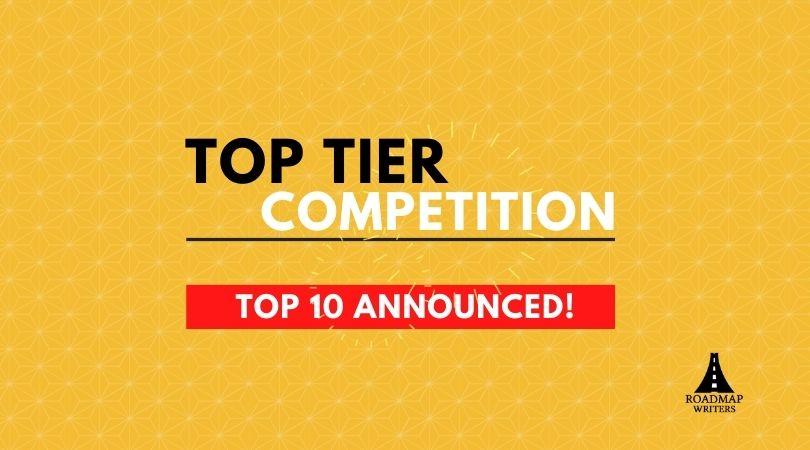 Roadmap is excited to announce the Top 10 Finalists for the 2022/2023 Top Tier Competition!
For the next stage of the competition, our Finalists will conduct a 15-minute virtual interview with members of the judging panel. One winner will ultimately be selected and crowned the winner of this year's competition! They will receive one year of Roadmap's Top Tier program.
At the pinnacle of all our programs, the Top Tier Program is where the bulk of our screenwriting success stories come from. Through the Top Tier Program, writers from all over the world have signed with representation, landed writing assignments with, and/or have had their scripts optioned/bought by top companies in the industry.
And now we're pleased to announce the... 
TOP 10
| | |
| --- | --- |
| Writer(s) Name | Script Title |
| Sean Fitz-Gerald | BENEATH THE OKANAGAN |
| Josh Taylor | BLACKLAND COUNTY |
| Laura Mannino | BODICE RIPPERS |
| Tristan Young Mercado | DEMENTED |
| Matt Foss & Cora Vander Broek | ELEVEN ELEVEN |
| Jade Shine | FLAGS |
| Jay Thomas & Jon Wierenga | H.O.A. |
| Colin MacLeod | OAK RIDGE |
| Goldie Jones | RUSSIAN DOLLS |
| Edward Grey | THE SINGING TELEGRAMS |