Image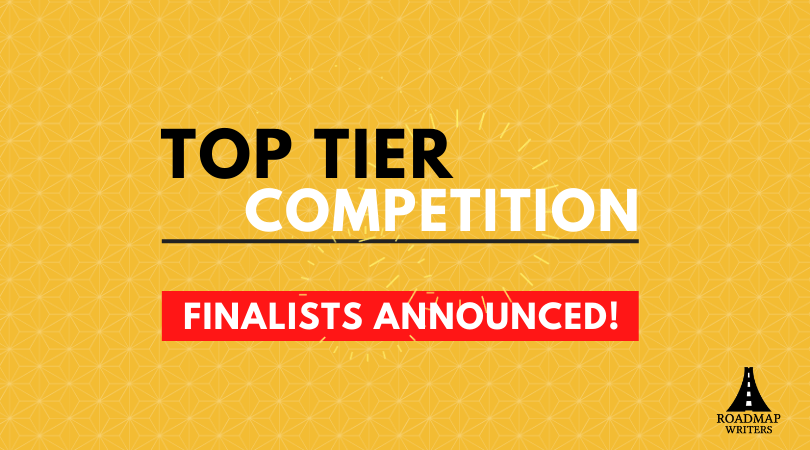 Roadmap is excited to announce the Top 10 for the 2021/2022 Top Tier Competition!
For the next round of this competition, our finalists will participate in 15 minute interviews with the Roadmap team. One winner will ultimately be selected and crowned the winner of this year's competition! They will receive one year of Roadmap's Top Tier program.
At the pinnacle of all our programs, the Top Tier Program is where the bulk of our screenwriting success stories come from. Through the Top Tier Program, writers from all over the world have signed with representation, landed writing assignments with, and/or had their scripts optioned by top companies in the industry.
And now we're pleased to congratulate the... 
TOP 10
| | |
| --- | --- |
| SCRIPT | WRITER |
| CIGARETTE EMOJIS OF THE UPPER EAST SIDE | Christoper Isenegger |
| COME BACK KING | N. Fituri Scown |
| ASHES TO ASHES | Rachel McClard |
| BAD ROMANCE | Chad Wellinger |
| WHAT'S YOUR SIGN? | Isobel Bradbury |
| JOSHUA TREE | Corbin Godfrey |
| GET LOST | Dillon Magrann-Wells |
| TRANSAMERICA | Chris Logan |
| BETTER THAN YOU | Lisa Donner |
| STARSHIP TO NEVERMIND | Nick McMurdy |