Image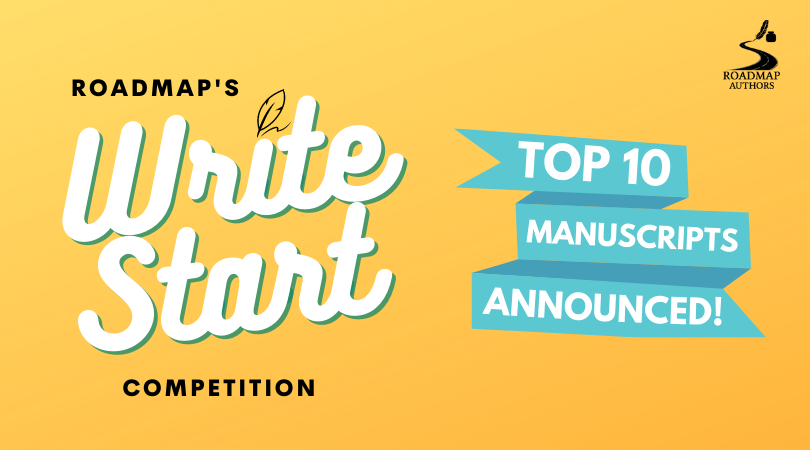 Top 10 - 2021 Write Start Competition
Roadmap is thrilled to announce our finalists in this year's Write Start Manuscript Competition! Write Start is designed to help authors make the connections they need to break into the publishing world.
The entries for this year's competition included personal memoirs, science fiction, young adult, fantasy and historical fiction, and more! Our finalists are a group of exceptional writers whose manuscripts blew us away. Please join us in giving these authors a round of applause for making it into the Top 10.
And now we're pleased to announce the...
TOP 10
| | |
| --- | --- |
| Authors | Project Title |
| Kathryn Orwig | THE SEA CHILD |
| Sam Haynie | BRIDE OF LA LOUISIANE |
| Eric Murphy | BLOWBACK |
| Wayne Christensen | THE WITCHINGS OF KING JAMES |
| Richard Willett | A FRIEND OF DOROTHY'S |
| Alex Kipp | BETTER! FASTER!: A CHRONICLE OF TECHNOLOGY-DRIVEN CHANGE |
| Christopher Backs | THE FOURTH YEAR |
| Pamela Winfrey | SORRY OSCAR |
| Anna Bierhaus | JANE UNKNOWN |
| Mal King | THE RUSTLING OF A WING |