Image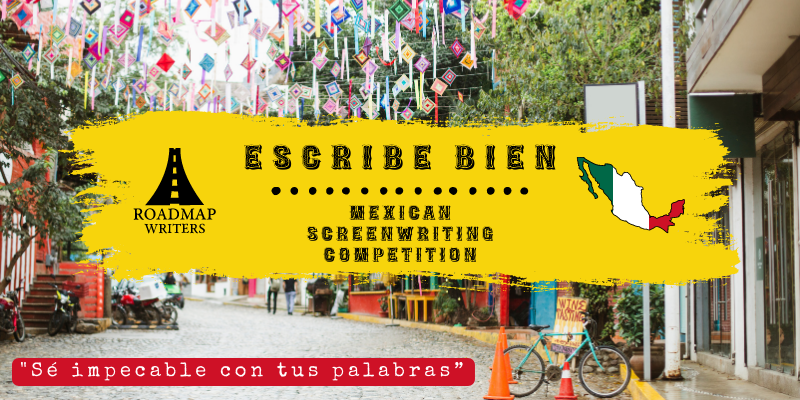 Semifinalists - 2023 Escribe Bien Competition
Roadmap Writers is excited to announce the Semifinalists for the 2023 Escribe Bien Competition!
This new competition aims to discover stories targeted at Mexican and international audiences. The script must be written by a screenwriter of Mexican descent and/or set in Mexico and can be written in Spanish or English.
Open to both unproduced pilots and features, the winning screenwriter (or screenwriting partners) will meet with our esteemed industry judges in an exclusive pitching session for production consideration (after the strike is over).
 Stay tuned as we continue to announce how these impressive contenders advance toward our Grand Prize.
And now we're pleased to announce the...
 SEMIFINALISTS
| | |
| --- | --- |
| | WRITER(S) |
| EL ANGEL DE LA SANTA MUERTE | Jorge Hernando Amaya Ibanez  |
| EN TUS ZAPATOS   | Armando Del Castillo |
| MARAVILLA  | Mario Quimiro  |
| THE AMERICANOS - THE DEED | Ricardo Lopez |
Image