Image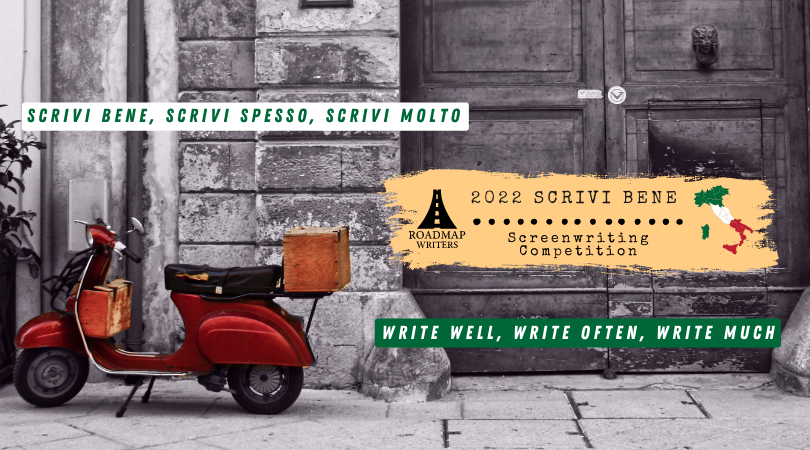 Roadmap Writers is excited to announce the finalists for our Scrivi Bene Competition. 
Roadmap Writers è lieta di annunciare i finalisti del concorso Scrivi Bene.
This competition was open to scripts that take place in Italy, written by a screenwriter of Italian descent. The winner will go on to pitch to our esteemed judging panel for production consideration. 
Scrivi Bene mira a scoprire storie destinate a un pubblico italiano e internazionale. Questo concorso era aperto a sceneggiature ambientate in Italia, scritte da sceneggiatori di origine italiana. Il vincitore sarà presentato alla nostra stimata giuria per essere preso in considerazione per la produzione.
| | |
| --- | --- |
| Script Title | Writer(s) |
| MADONNAS | Fabrizio Muscia |
| IL PROFESSORE DI RELIGIONE | Francesco Martino |
| THE MAYOR OF TRATALIAS | Dominic Murgia |
| NON OLTREPASSARE | Irene Scialanca |
| CINECITTA' INFERNO | Gianluca Paolisso, Arianna Organtini, & Emanuele Di Carlo |
| SPOILER ALERT: SHE DIES | Clelia Tonini |
| FILF - FREAKS I'D LIKE TO FOLLOW | Giovanni Stilo, Luigi Giuseppe Mammana, & Bruno Carmelo Mirabella |
| MATRICOLE | Pietro Bacci |
| HOW THE WEST WAS SPUN | Lorenzo Newman |
| GLI AMICI DEL BAR IGEA | Martina Biscarini |
Congratulations again to this gifted group of writers! We can't wait to help you along your way.
Congratulazioni ancora a questo fantastico gruppo di scrittori! Non vediamo l'ora di aiutarvi nel vostro percorso.