Image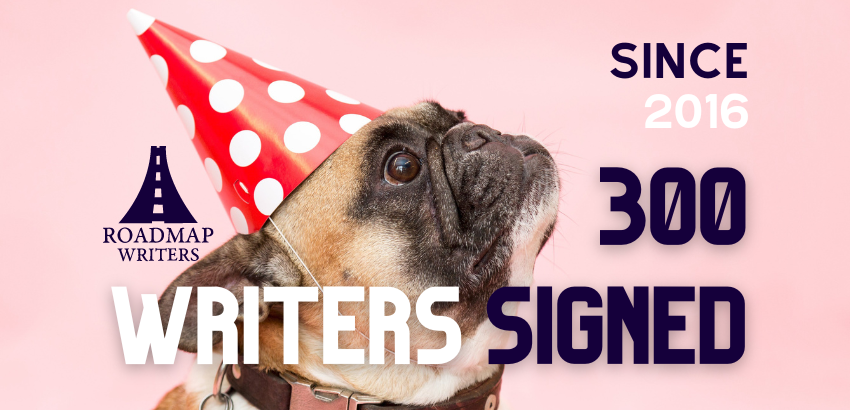 That's Right, Roadmap Writers Hits 300 Writers Signed!
In 2022 Roadmap Writers had 76 signings to reps! This helped us reach the significant milestone of 300 writer signings since we opened our virtual doors in 2016. That's an average of 43 signings per year. And that's across 270 individual writers because so many signed with managers and agents as a result of our help. 
 
As we go into 2023, we're excited to see what more we can do for the writing community, including both emerging writers, and the efforts of professional writers to receive fair compensation during the upcoming WGA negotiations. 
 
An important part of what we do is foster the careers of writers with new voices from disenfranchised groups. For the past 5 years, Roadmap has supported diversity and inclusion through several free writer focused initiatives. The goal of our initiatives is to support creatives from various groups and backgrounds whose voices and experiences have been traditionally underserved by the entertainment industry.
 
Roadmap is currently running free initiatives to help promote writers who have placed in a variety of competitions, as well as writers in support staff roles.
 
Through these initiatives, we've helped dozens of writers land representation with top management companies and agencies, including Industry Entertainment, A3, Anonymous Content, Kaplan Stahler, Kaplan Perrone, Echo Lake Entertainment, Good Fear, Heroes & Villains, and more.
 
Through other initiatives like our monthly Diversity Initiative, Roadmap has made intros for writers who went on to get staffed on series at Netflix, ABC, and FOX, and set up projects all over town!
We invite you to see our current lineup of free initiatives and find the one that's right for you!
Always In Your Corner,
Joey Tuccio
CEO, Roadmap Writers