Image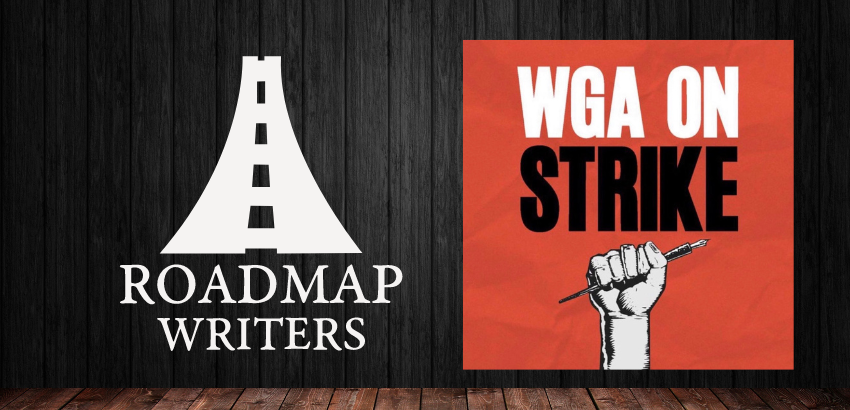 Roadmap Writers stands in solidarity with the Writers Guild of America (WGA) in its efforts to secure fair compensation and treatment.
 
Since the WGA and AMPTP could not agree to terms by last night's deadline, the WGA is now on strike as of 12am PST. Although this strike primarily affects WGA writers, it is imperative that non-WGA and pre-WGA screenwriters understand how this affects them as well.

Please refer to the official WGA Strike Rules.
 
Based on non-legally binding guidance from the WGA, here is how the strike affects the services rendered by Roadmap Writers. 
  
We will not offer any services involving Struck Companies.
 
Non-struck companies and producers/execs can still do classes, consults, and pitch sessions for FEEDBACK ONLY. However, there will be no option to stay in touch with the writer or request additional material.
 
Authors:
Authors are still able to submit to and meet with book agents.
 
Career Writer Program:
Moves forward as scheduled but you will not be pitching or meeting with any execs from struck companies.
 
Classes:
We will not be hosting any classes where material is reviewed by someone from a struck company. 
 
Consults:
No execs from struck companies will be available for new consults, nor will they complete any currently pending consults. If you have a pending consult, we've frozen the queue to hold your spot until the strike is over, but if you would like to request a credit or refund, or reassignment, please email scheduling@roadmapwriters.com.
Contests: 
Our shorts competition will remain active. No execs from struck companies will be allowed to judge future competitions until the strike is over.
 
Coverage:
We will still be providing coverage services, but will not use readers from struck companies.
 
Diversity Fellowship:
Our quarterly diversity fellowship will still be open and active because we do not use execs for any of the reading/judging.
 
Pitches/Pitchfests:
You can still take pitch meetings with reps and submit material, but if/when they sign you, you cannot pitch or be submitted for any work, OWAs, development, rewrites, staffing, etc, until the strike is over.
 
Reps (Managers/Agents): 
You can meet with and sign with managers and agents, but after that point, they can't submit you for any work, OWAs, development, rewrites, staffing, or act in a producing capacity until the strike is over.
If you have ANY follow-up questions or specific circumstances, please call the WGA at (800) 548-4532 for guidance.
We will do our best to make sure the things we're offering don't violate WGA Strike Rules but it is ultimately the responsibility of each individual writer to ensure they are respecting the strike rules.
 
Joey Tuccio & The RoadCrew