Image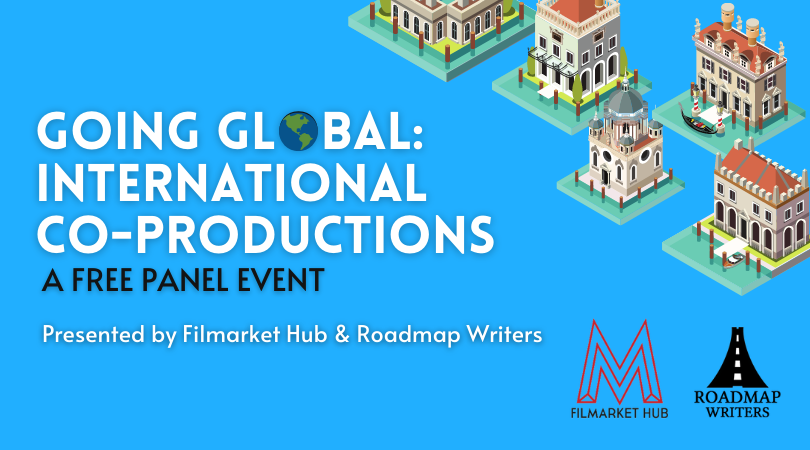 Filmarket Hub and Roadmap Writers were proud to host an international co-production Q and A webinar with guest producers Janet Jeffries, Carlo Dusi, Glen Geller and Alex Boden. Our live broadcast was attended by writers from 17 different countries! This eye-opening panel explored the inner workings of international co-productions, and the challenges and benefits of bringing these film and TV shows to life.
This panel helped demystify the process of international co-productions, and spoke to a variety of topics to help writers and filmmakers better understand the best path forward for projects that have global appeal. Other topics included how international co-productions are packaged, navigating  multi-language projects, creative elements that matter, and more.
Click below to watch the session recording!