Image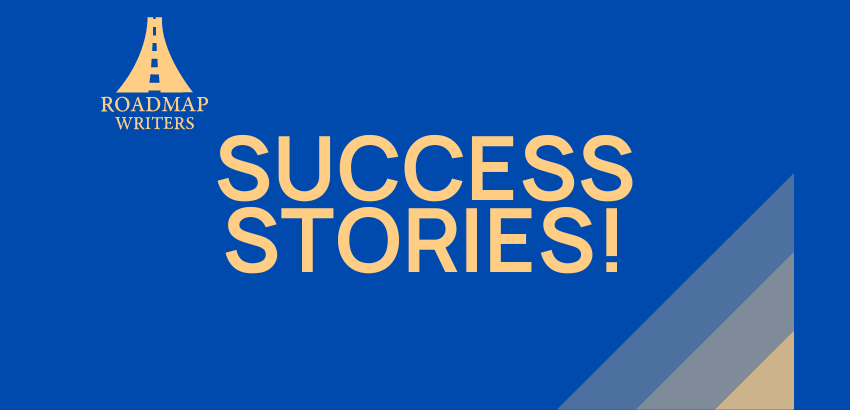 February has been another amazing month for our writers (and it's not even over yet). Through our introductions 7 writers signed to representation. 
Sanjeev Sirpal signed with Chatrone
Nick Gambino signed with Ensemble Entertainment
Zander Adell signed with Sugar23
Marquese Clark signed with 3 Arts
Jason Goldberg signed with REJ Entertainment
Christopher Isenegger signed with Citizen Skull
Thomas Schrack signed with Citizen Skull
Also, after introducing Erica Land to execs at Lifetime, she was hired to write a feature called "Her Affair to Die For" which premieres on Feb 23, 2023! 
Additionally, Bohemia Group Originals and Roadmap Writer Mary Albanese (EP) present their first theatrically released feature, THE LAST DEAL! Mary met Bohemia through one of our programs.
Congratulations also to some of our past writers we helped get signed, and have gone on to staff on wildly successful shows that recently premiered, including Shawn Parikh (NBC's NIGHT COURT) and Charlie Peppers (Peacock's POKER FACE). Also, congratulations to Emily Abbott who just staffed on COBRA KAI season 6!
Lastly, we don't usually announce when we help writers get general meetings but we thought it would be fun to share this time. After Roadmap sent writers scripts for consideration, the following companies met with them in February: AppleTV+, Gunpowder & Sky, Strong Baby, MXN Entertainment, Fourth Wall, Writ Large, 42, Platinum Dunes, Thruline and Allied Management Group.