Image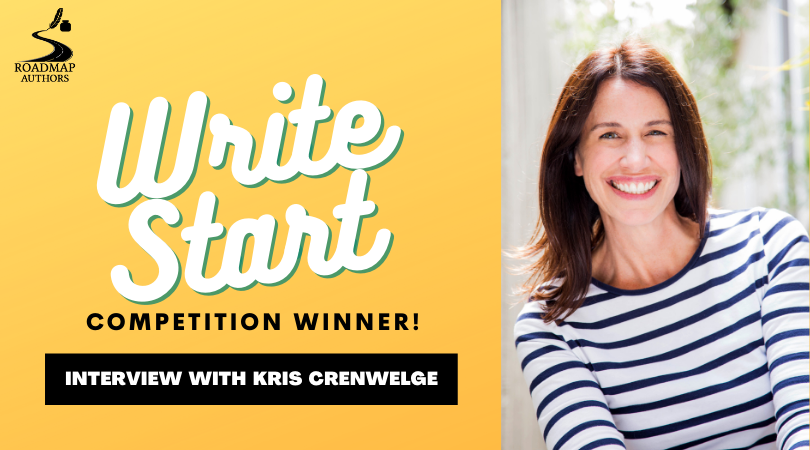 Congrats on winning the WriteStart Competition! Tell us a little bit about your writing background?
Sure, and thanks so much to Roadmap—I really appreciate everything! My writing has come full circle in a way. My maternal grandmother—Granny—encouraged me to submit my first piece to our local newspaper's Father of the Year essay contest when I was in fifth grade. I won, and I felt guilty, because Granny helped me. But when the newspaper treated us to lunch and swimming at the Ramada Inn, I couldn't refuse. Granny would be tickled that she helped me win another competition, but she would also probably force Roadmap to throw in a buffet meal at a midrange hotel chain.

I have always written in my day job as a sports communications exec, and when I moved to L.A., I wrote sketch comedy, first at The Groundlings and later as a company member at Acme Comedy Theater. I loved exploring serious issues in a lighter way, so I began to write essays—some have been published in O, the Oprah Magazine and I perform others as a storyteller—and from there I started working on the memoir and writing screenplays. In 2020, I was also grateful to earn a fellowship in the LA Skins Fest Native American TV Writers Lab and a mentorship with Women in Film.

Growing Up With Granny is such a personal story. What compelled you to say "I need to write this book"?
Most of my writing originates from two experiences: losing my mother to cancer when I was 10, and Granny stepping in to help raise me, often with tragi-comic results. I repeatedly tried and failed to conquer my unaddressed childhood grief, which continued for decades. When I finally attended a motherless daughters retreat in 2017, I realized I wasn't alone, and finding that community helped me make peace with the loss. I also found that my stories served as a humorous, personal grief playbook, so I'm sharing them to help others normalize their own grief processes and overcome adversity.

When it comes to the writing process, what do you feel is one of the biggest challenges you face as an author?
One of my biggest writing challenges is determining when a piece is finished. I love to continue to fine tune, when sometimes it's better to let it go. On the business side, until recently, a big challenge has been promoting my own work, and I appreciate Roadmap's enthusiasm and professionalism in helping me with that process.

What keeps you motivated?
To the great annoyance of my family and friends, I stay motivated by constantly setting goals and sticking to deadlines, no matter how small. I love filling up my to-do list and scratching things off. My husband is convinced I might be a lizard person, but I think I just have severe FOMO.

Who are your writing influences?
I'm going big and saying Nora Ephron, because she had a hilarious, yet highly personal voice, and she was successful in so many disciplines. The name of her book, I Feel Bad About My Neck, makes me laugh before I open the cover. But most writers actually influence and inspire me. When I attend a class, group or show, I'm always impressed with each person's unique voice and their willingness to share it.

How did you first come to hear about Roadmap?
I first heard about Roadmap through my TV writing coach and members of my writing group, as well as several other writing communities. Writers consistently shared positive reviews of the organization, especially regarding Roadmap's commitment to championing writers. I had a great experience with Roadmap on the screenwriting side last fall, and the authors' program has been equally outstanding.

What are you working on now?
Book-wise, I'm polishing my proposal and manuscript draft. In screenwriting, I just completed writing a freelance episode of a kids' show at Netflix Animation, which was so fun, and I'm outlining my first feature. It's loosely based on interviewing my mother's bridesmaids, who I met with a few years ago to learn what my mother was like as a friend, instead of from a young daughter's perspective. Their stories were a great gift.

Besides being crowned the winner, what's jazzing you right now?
It's such exciting news, and everyone at Roadmap has been so wonderful, I don't know if much can top it! I'm happy to be vaccinated and ready to see my friends and family in person. Later in May, I'm performing live at Strong Words, a storytelling show here in L.A. It's a fantastic, supportive community, and I'm really looking forward to it.