Image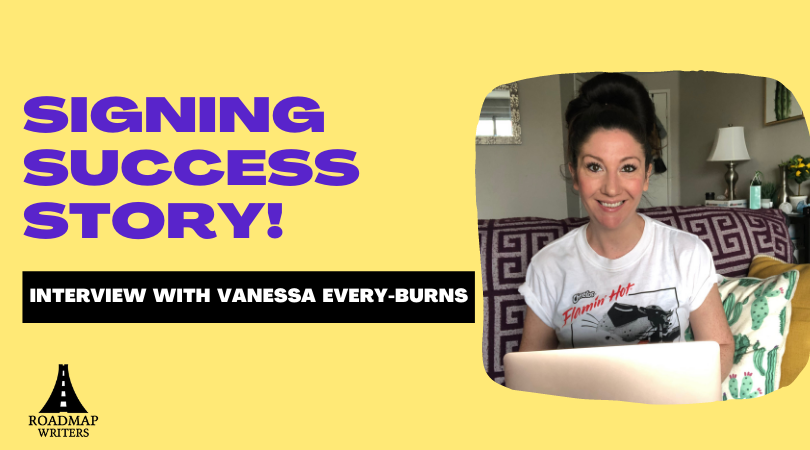 Congrats on getting signed! Tell us a little bit about your writing background?
I was working as a Copywriter at Ogilvy in my homeland of Australia when I took a leap of faith and came to LA to do a screenwriting workshop at NYFA in 2018. I wrote my first comedy feature and somehow landed an Agent in the process. I knew I had to return and make a real shot of it. So, I signed up to be a fulltime screenwriting student at UCLA in 2019.
 You signed with Ensemble Entertainment. What was the process like? How did you know it was the right fit?
Once I had a good number of solid scripts under my belt, I knew I wanted a Manager to help guide and push me in the right direction. This is where Roadmap came in and introduced me to Jon Brown at Ensemble Entertainment. Jon read a couple of my feature comedies, then we just clicked immediately over the phone. His experience and knowledge of the industry is incredible and when he told me his specialty was breaking new writers, I knew it was right! Somebody who believes in your work and willing to fight for you. Where do I sign?
How do you infuse your voice into your work?
I'm a self-deprecating Aussie, not to mention terminally single and in my late thirties. A recipe for comedy! I love writing strong-female-driven stories that reflect my life. Needless to say, many of my stories involve a woman who can't get her life together, all in love, life, and career. Gaining a Manager might make my next script more positive! Let's see…
Who are your writing influences?
I'm inspired by smart and funny women like Tina Fey, but I'm probably more like Liz Lemon. No matter what I'm writing, whether it be a feature, pilot, or sketch comedy, I just like to bring the laughs. I love telling stories that women can relate to and allow themselves to laugh at situation, where in real life we'd cry.
Other than getting signed, what's jazzing you right now?
I'm excited to see the world slowly piecing itself back together. I'm so ready to rub up on strangers in a crowded bar without having to take a decontamination bath afterwards. It makes me excited watching my peers kicking goals too. There are so many talented and awesome people in this town. The overflow of support and well wishes I received from this blew my mind. I just want to keep telling stories, connecting with people, laughing, and taking my writing seriously, but never life.
How did you discover Roadmap?
A good friend from my writing group recommended Roadmap and I'm paying it forward and doing the same. This is a supportive community where your work is actually being seen by the right people.