Image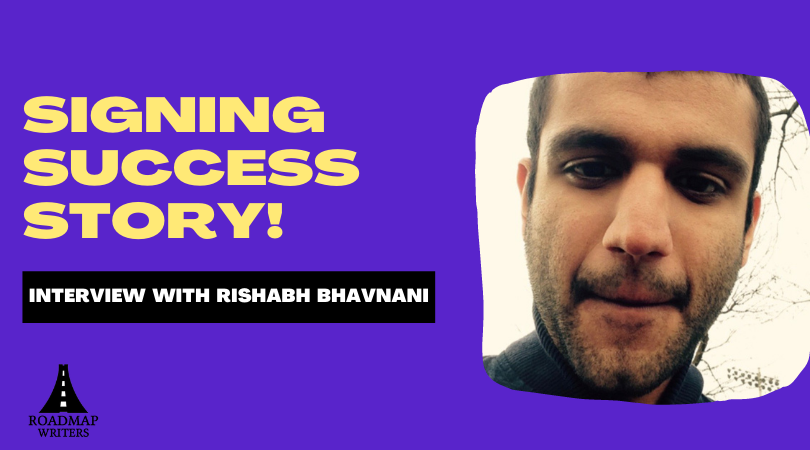 Congrats on getting signed! Tell us a little bit about your writing background?
Thanks! I'm an only child who grew up around the world. I have always been more of an introverted extrovert, and like most writers, I'm in my head a lot. I started writing when I was eight - mostly short stories but graduated to a few failed attempts at writing a novel. In my senior year of high school, I got an opportunity to become a professional music journalist in India, which launched my writing career. I ended up moving to California for college and had to start again. I started hustling, built a network through music promoting, wrote for several magazines in the electronic and hip/hop space, got to travel, launched few entrepreneurial ventures, and learned a lot while also working on screenwriting stuff in college. I always knew writing film, and TV was the eventual end goal; I just kind of decided to go about it in a non-traditional sort of way.

You signed with Art/Work Entertainment. What was the process like? How did you know it was the right fit?
I met with David during a general meeting via the Top Tier Writer's Program in November of last year. He was into the pilot I sent, we were chatting about the new stuff I was working on, and he asked me to send him another script. A week later, he read it and asked if I wanted to develop it to get it ready for buyers. So I just went with that. We started working on the script over the next couple of months, and that was a great way for us to gauge each other's process, and eventually, it led to representation. So, yeah, I guess in a way, it was organic, and I think that's why it felt right.

How do you infuse your voice into your work?
I try to write based on things I'm interested in because what tends to happen is that I end up being more invested and excited about what I'm writing that way, and it comes across when others read the work. You feel more in control of the work. Having different interests opens your voice up when you create.

Who are your writing influences?
I have several, but Brian Koppelman and David Levien, Donald Glover, Phoebe Waller-Bridge, Cameron Crowe, Adam Mckay, and Anurag Kashyap are a few.

Other than getting signed, what's jazzing you right now?
I'm excited to watch TRICYCLES - it's an indie-web series and looks phenomenal!

How did you discover Roadmap?
On social media, about four years ago. I've been a big fan of the work the Road Crew does and how they've made such an impact in the industry.