Image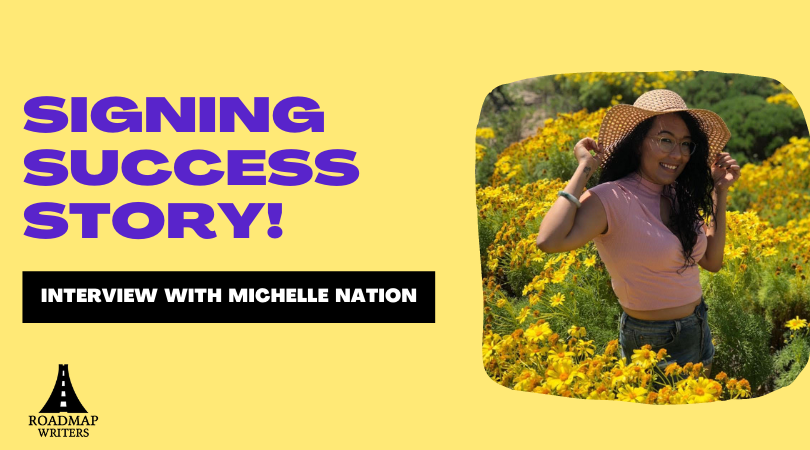 Congrats on getting signed! Tell us a little bit about your writing background?
I knew I wanted to be a writer when I switched into film as a major during my junior year of college, but coming from a multicultural family of immigrants where everyone works in the medical field, I felt really lost on how to do that. I decided my path forward was going to be by working in the industry and writing on the side. I interned at various production companies during my senior year at UCI, then got a job at CAA as an assistant following my graduation. I worked for a producer after that and then at a major film studio before taking the leap into working more freelance on shows in support staff roles. My first show was Y The Last Man and I was ecstatic to finally be working in tv—only for our whole room to get fired a couple months in. I then went to Dash & Lily room as writers' assistant and now work at Marvel as writers' assistant.  
You signed with Industry Entertainment. What was the process like? How did you know it was the right fit?
I met with a few places and got multiple offers, which changes how you go about things. When you're just hoping anyone will say yes, you are less picky. Industry reached out at the tail end of my search when I was honestly over meeting anyone and was pretty slammed with work. I chose them because they moved mountains to make their meeting work with my schedule and they were really communicative with me in a way that I felt worked for me. I also had a couple friends repped by them and asked their thoughts. Choosing the right fit for you is best, so go with your gut but make sure your reps make you feel good about yourself.
How do you infuse your voice into your work?
It's not something I actively think about. I'm a multiracial feminist young woman and I write about people like me in worlds like the one I grew up in, where various races coexist in the same space and people have different religions and different sexual orientations. I'm just trying to write about the world I live in, the one I feel has been written out of the narrative.
What matters most to you as a storyteller?
Inclusivity is the most important thing to me, above all else. Because my dad is half Jamaican, half white and my mom is from the Philippines, I never saw myself in any story growing up. As a California local, I always felt "normal" here but I had to constantly explain my background to people who would ask if I changed my name when I moved over from Asia and other things like that. I realized because everyone didn't grow up like I did, with everyone around, they were limited by the stories they read and watched and those stories were almost entirely white and straight (and pretty male) with "other people" on the periphery sometimes. If it's coming from me, I'm going to write in as many people in a story that haven't gotten their chance to shine as possible. I want everyone to feel like they can be the hero in worlds I create, no matter where they grew up or what they look like or who they love.  
Who are your writing influences?
All of the writers I've worked with who have given me notes or cheered me on are my influencers. Whether that's upper levels on jobs I've been on, clients I worked with when I was at CAA, or my writers group that has to see every draft of things I'm working on, writers giving back to other writers are my influences. It's so hard to chase this path and it's harder still to be able to have any brain cells left at the end of the day to give back to others.
Other than getting signed, what's jazzing you right now?
I work in a lot of mentorship spaces and do my best to be accessible to younger generations who are just starting out and honestly, the kids give me hope. I've been working with a high school student one on one for a little over a year with her writing and she just told me what college she's going to in the fall and that she's going to study film and that made me cry. Every new college grad of color who chooses this field blows my mind. I'm not that old yet, but the last few years have had so many more people of color than I knew when I entered the industry. Aside from that, I'm also super excited to go back to a movie theater soon!!
How did you discover Roadmap?
I actually sent my log line for the AAPI opportunity. It was a free hosting opportunity to support Asian American and Pacific Islander writers due to the increase in hate crimes. I happened to finish my new drama sample the same week the hosting was happening and one of my friends suggest I put my log line up. I figured, what could it hurt? And then had Joey advocating for me in a huge way. He read my script the very next day and sent me out to people every day for weeks. He really gave me confidence in myself and in my process even while I was getting rejections and he was a great person to talk to about my concerns or my likes during everything. Now I'm telling all my writer friends to check it out and work with roadmap. It's a great organization.