Image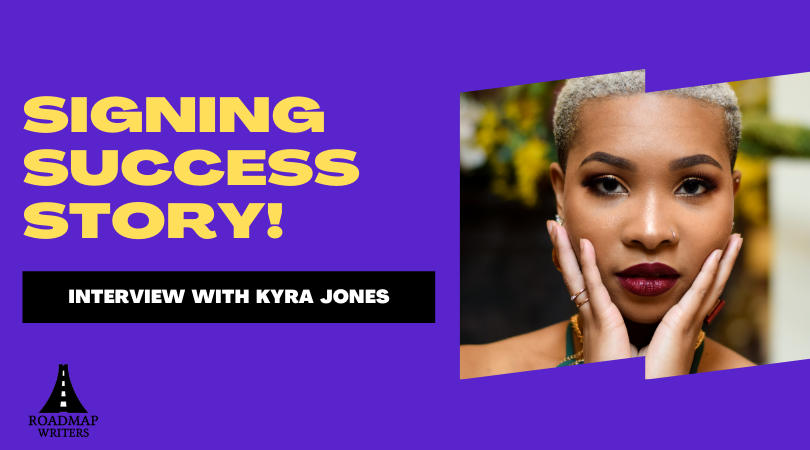 Who are your writing influences / Whose work do you admire?
Barry Jenkins! He writes characters with such empathy and is able to write about trauma and traumatic experiences without making it feel like trauma porn, which we're seeing way too much of these days. And Michaela Coel for sure. I've never seen a Black woman dive into stories from the Black female perspective the way she does.  

How long have you been writing and what made you want to write in the first place?
Since my senior year of college, so... seven years. I started out as a theater actor and when I saw that there were only four other Black students/actors in my class of 100, which impacted the roles I was assigned to play, I decided to start writing for myself. We were only reading plays written by dead old white men and I was tired of it [laughs]...  and only being given stereotypical roles. I wasn't in control of my own agency so I began writing to ensure I, and the Black community, were accurately portrayed.

Finding the right rep is such an important part of the process. Can you tell us what your meeting with Echo Lake was like and how you knew it was the right fit for you?
Everyone was great and expressed how excited they were about working with me, which is why my team is so big [laughs]. I really connected with my talent manager, Trent Hubbard, who ultimately clenched the deal. His experience in the industry and client roster (Samuel L. Jackon, Taraji P. Henson, etc.) and how he uses his connections to get them what they need/want resonated with me. Taraji wanted to direct and Trent helped her make it happen... and now she's getting ready to make her directorial debut. I also love that they have an in house film financing department, which could potentially help with the Indie film I'm working on. Overall, I just felt like they would take excellent care of me.

Tell us three things you're currently digging.
The Masked Singer — I don't have to think about it, I can just watch and enjoy. Plus I have a really good ear, so I'm  good at guessing the singers! It's good fun. I May Destroy You — Michaela Coel is dope! I was engaged with the premise of this show because it aligns with my [soon to be former] job as a sexual violence advocate and educator. I've not seen a lot of films/shows dive into the topics of sexual consent and violence in the smart, nuanced, and intersectional way that this show does. Insecure — I've been following Issa's career since AWKWARD BLACK GIRL, so she's a huge inspiration for me. And I love how she's putting other Black artists on the map. I'm enjoying just watching her journey.

Any tips for general meetings?
Not everyone is lucky to have resources like Roadmap and teams of people helping get them set-up with meetings and making sure they're taken care of. So I'd say to remember that the managers and agents you meet with are there to work for you. Their goal should be to impress YOU, not the other way around. Don't shy away from asking the difficult questions to help you make the right decision for you and your career... especially for writers of color.  Ask if they have other clients of color and how they advocate for those clients. Make sure any potential agent or manager you're considering signing with is intentional with how they're going to handle your career.

What's it been like working in the writers' room on hulu's WOKE?
It's been weird being on Zoom, but I'm thankful for that since I'm still in Chicago and didn't have to pick up and move to LA with two days notice [laughs]. The downside is that I can't get to know the other writers outside of the Zoom room... [joking] I don't even know if they have legs! It's been really nice though, experiencing a room that's almost all Black [the showrunner is white]. I was even assigned an episode to write on my own, which doesn't really happen for someone who's never been in a room before. Everyone has been really sweet and supportive. As far as being in the room experiences go they've set the bar for sure.

What's the biggest thing you've learned about yourself as a writer from being in the room?
That pitching off the top of your head is a learning curve [laughs], especially when everyone else is so experienced. I also found that my biggest strength lies in developing characters. I helped develop some of the characters in season two!

Who are you looking forward to working with in the near future?
Gabrielle Union, Issa Rae, and Barry Jenkins. Barry doesn't really direct anything he doesn't write himself, but I'd really just like to share space with him at some point and soak in his aura. And my fellow Indie film family. I want to bring them along for the ride and lift them up... I'd love to continue hanging out and creating art with the people who've been with me from the jump.