Image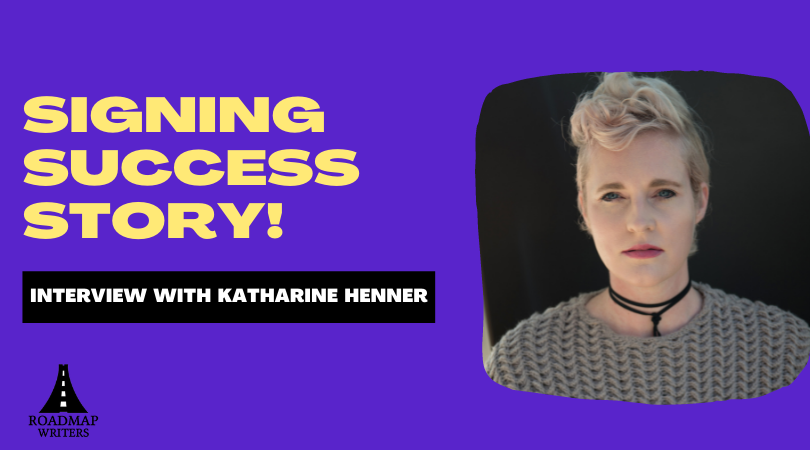 Congrats on getting signed! Tell us a little bit about your writing background?
Thank you! For me, there isn't a clear memory of when I first picked up a pen and thought, I must communicate in this way now. It was realizing that I have always been writing. It's what I do to organize the world around me, to explore my deepest thoughts and fears, to entertain and experience intimacy with people. I used to beg my primary school teachers to write the script for our yearly variety shows, because I saw them as narratives and knew how to instinctively order them.
I came to the theatre first. I feel more alive (for better or worse) on stage than I ever have in real life. But I never could have anticipated how I'd feel when I saw my first play performed. Sitting in the audience, watching the actors bring my words to life...I wanted to throw up, I was so nervous! I felt like I dropped them into shark-infested waters with a silly, homemade life jacket that I made from macaroni shells. But they were such experts. They could swim. The right collaborations can make you feel like you don't have dreams anymore, because you're living one.
After making a short film, a web series, and other projects with my creative collective in Brooklyn (and also writing countless pilots), I moved to LA a few years ago to pursue television. I can't wait to get in a room someday. I've learned that the journey can be long and nonlinear, so I try to focus on what I can do: helping others with their projects, writing what I'd like to see on screen, and endlessly improving my craft.
You signed with Good Fear. What was the process like? How did you know it was the right fit?
Joey from Roadmap connected us. He informed me that my most recent script received good responses internally in the office, so he was willing to email a few places for me. I was also actively querying managers and pitching the series to execs that I had met through friends. The team at Good Fear was by far my favorite. Their enthusiasm for my work combined with the high caliber of notes they give won me over.
We had about 4 meetings, the first one being more of a general, before we both decided to make it official. I am so grateful to Joey for introducing us. He was very supportive during the entire process. He checked in before and after every meeting, giving me tips and pumping me up. Thank you, Joey!
How do you infuse your voice into your work?
I find that conversations about voice can be paralyzing, especially at first. Who am I? I'm still trying to figure out what it means to be a human being, after all. I also think that I'm too close to myself and that I don't always give an honest opinion of me.
Which is where my writer's group comes in. Sure we give each other notes, but we also make it a point to tell the person what in the script makes us feel like it was written by them. My voice in some scripts is clearer than others, but this continuing conversation helps me recognize that which is already in me. I lean into it now when I write. We also pitch each other our writer bios semi-often, so we can get more comfortable with pitching and distill who we are and why we write. It becomes a casual conversation instead of a mechanical one.
One thing that I do is I write on paper when things make me angry or inordinately full of passion. Sometimes it's really stupid or petty and I would be embarassed if someone read it, like the time my mom found a scathing note I had written to my fourth grade teacher and thank god, I never mailed it. But I find that strong emotions, especially anger, lead me to discover what my character truly fears and ultimately, what drives them and why they act the way they do.
Who are your writing influences?
Virginia's Wolves. Michaela Coel. Phoebe Waller-Bridge. Tom Robbins. Martin Amis. Neil Gaiman. David Lynch. Jim Henson. Javier Grillo-Marxauch. Craig Mazin. Sera Gamble. Leslye Headland. Marti Noxon. Jane Espenson. Megan Ganz. Wendy Molyneux. Ted Travelstead. Noelle Stevenson. Caryl Churchill. Jeremy O. Harris. Misha Green.
Other than getting signed, what's jazzing you right now?
We're coming out of a long period of isolation, so I'm excited to be invited to a backyard again. I also need to meet more people with backyards. They're the best part of a house.
How did you discover Roadmap?
A member of my writing group turned me onto Roadmap. She's taken several of the pitch prep classes, and I witnessed her getting stronger in both her performance and the articulation of her ideas.
I've learned that the people at Roadmap are very generous with their help. They truly want to see you succeed.