Image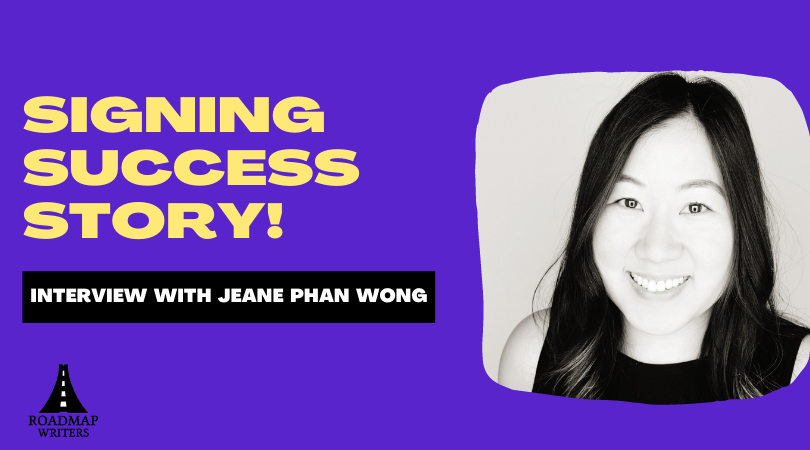 Congrats on getting signed! Tell us a little bit about your writing background?
I am a Los Angeles native and a child of Vietnam War immigrants. I am Vietnamese-Chinese and developed a sweet tooth as a child while manning the cash register of my parents' Chinatown bakery. My diet growing up also included English dubbed Sailor Moon and comic books. After graduation from UCLA, I interned for my local congressman. But this work convinced me to live by my favorite Han Solo line "Never tell me the odds" and dive headfirst into my passion: Hollywood. I did NBC Writers on the Verge and the Women in Film Black List Episodic Lab and have sold numerous television projects and recently got my feet wet in the feature world.
You signed with Rain. What was the process like? How did you know it was the right fit?
I had parted ways with my manager, whom I still have a lot of respect for. Initially, I was intimidated by the process of looking for a manager and wondered if anyone would be interested in me. As someone who worked steadily as a writer the last few years and was currently somewhat in between projects, I wasn't sure if I was the hot buzzy thing. But I was delighted and surprised to find managers who believed in my voice and Rain's enthusiasm and passion became clear to me they were the perfect fit.
How do you infuse your voice into your work?
My voice in my writing comes from my point of view of challenging how we see the world. My modus operandi is traumedy and reframing the way we view the world, an element from my days in politics. I also can't resist a good love triangle and some sweeping epic romance, especially in a genre world.
Who are your writing influences?
Definitely up there Rob Thomas and everything he does. Rob Thomas is why I want to be in television. Veronica Mars, Gilmore Girls, and Friday Night Lights were definitive shows for me. I was a latchkey kid so Sailor Moon and everything on the Nick At Nite schedule from Bewitched to I Love Lucy raised me into who I am as a writer. Nowadays, my influences range from inspiration from Michaela Cole, Phoebe Waller-Bridge, or Issa Rae. I have also now have the honor to know or have worked with tremendous women like Kerry Elrin, Beth Schwartz, or LaToya Morgan, who inspire me to be better everyday.
As a storyteller, what matters most to you in your work?
Being passionate about what I'm writing, whether it's an original story or an IP, but finding my way in. Also I want to tell Asian American and Asian stories of vulnerability and joy that showcase our humanity.
Other than getting signed, what's jazzing you right now?
I know the pandemic isn't over especially in some parts of the world but seeing more friends who are also fully vaccinated. Also Succession Season 3. I CAN'T WAIT.
How did you discover Roadmap?
I did the WAN Writers Workshop when I used to be an assistant. At the time, I was fully repped and didn't utilize WAN's connection to reps in town. But my status changed recently and I'm so glad I did. Joey genuinely cares about writers and I'm so glad to have crossed paths with WAN, him, and Roadmap.