Image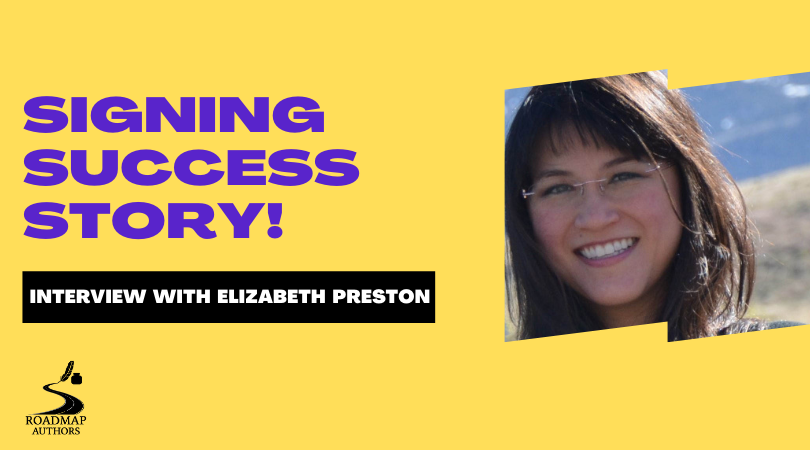 Tell us a little bit about your writing background? How did it all begin?
I suppose that my writing background began when I wrote "The Birthday Sheep," which was a short story I gave to my grandfather as a birthday present when I was about 6 or 7.  I found it among his belongings after he had passed.  I continued writing throughout school, and I earned a BA in English Writing from the University of Nevada, Reno, a Master's in English, and I will graduate with a PhD in Rhetoric & Composition from the same school this year.  While my academic endeavors had me writing scholarly pieces, I kept up with my creative writing through screenwriting, writing short fiction stories, writing nonfiction pieces such as on how to survive college and on fishing, blogging, and working on my novel, The Memory Keeper.

You just signed with Gandolfo Helin & Fountain Literary Management. How did that come about?
I pitched to Renee Fountain of Gandolfo Heling & Fountain Literary Management through Roadmap Writers' Author program.  At the time, the execs read the first ten pages of your book, and Renee liked what I had written and requested to read more.  A few weeks later, we met via Zoom, and she offered me representation.

What are you most looking forward to about working with your rep?
Renee gives feedback similar to some of my best teachers—clear, specific, and direct.  I respond well to that kind of feedback, and it makes me excited to revise!  Also, I just really like Renee's personality and her responsiveness.

As an author and storyteller how do you infuse your voice into your work?
Voice is so hard.  On a sentence-level, I do it through word choice, sentence structure, and punctuation—I love em dashes.  However, when I'm writing fiction, I want my characters' voices to shine rather than my own voice.  To do this, I suggest 1) audibly talk like your characters when writing (hearing it out loud can get you into that groove) and 2) ask another person to look specifically for voice and ask them to highlight where they as readers can't hear the characters' voices.

Who are your writing influences?
Some of my biggest writing influences are Meg Cabot, Anthony Horowitz, and Sarah Addison Allen.  Meg Cabot has such a way with voice that makes her characters come alive and feel like friends you've known for years.  Anthony Horowitz seems to have the YA genre nailed in just about every manner in his Alex Rider series.  Sarah Addison Allen's writing lulls you into her world and captivates you as a reader, and she set her mind to write her own stories instead of following the trends, which led to her being published and inspired me to find my story.

Having reached this new milestone for your career, what is one piece of advice you know now, that you would tell yourself when you first started out?
I would tell myself to listen openly to the execs even if their feedback hurts and even if you disagree with it.  Feedback can be thought-provoking and lead you down a path of revision that may be helpful even if you don't end up incorporating an exec's specific feedback into your revisions.  Also, feedback that you disagree with can help you to learn what you are willing to change and what is absolutely central to, and must stay in, your writing.

How did you first discover Roadmap?
It was quite a while ago near when Roadmap first started as a company.  I think that I did a simple Google search and found Roadmap.  Geeze, I was lucky!