Image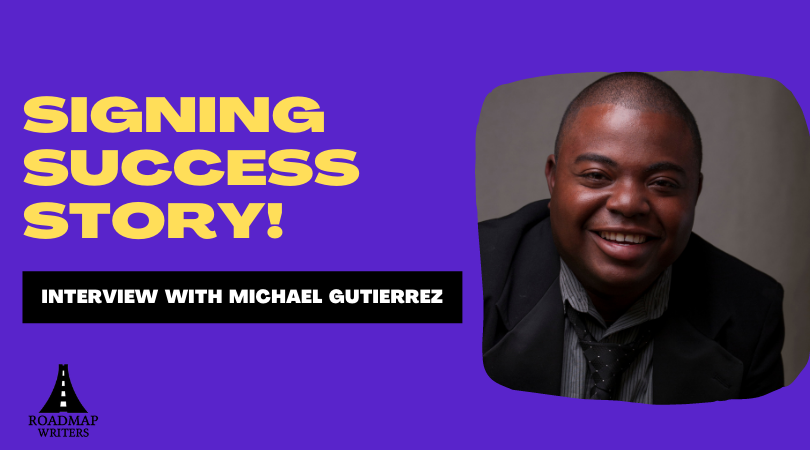 Tell us a little bit about your writing background. How did it all begin?
I've been writing and trying to break into the industry for the last 12 years. Went to CSULA Film School thinking I wanted to be a director and discovered I loved developing and writing ideas and quickly shifted to pursue a career in writing. I specifically wanted to write Comedy so I studied at The Second City (Hollywood), The Upright Citizens Brigade (LA), iO West (RIP) and The Pack Theater. I also took classes at the Ben Axelrod Pilot Writing and Script Anatomy. The comedy theaters taught me how to structure my funny and Ben and Script Anatomy's classes helped me learn pilot structure. Over the next decade I was writing and performing in comedy sketch shows all over town in addition to submitting to each major studio fellowship each year. In 2018 I was a semifinalist for NBC's program, then in 2019 was a semifinalist for ABC/Disney's program and at the top of 2020 I was a semifinalist for Universal's Animation fellowship and then I chose to step away from any type of performance and focused on writing then COVID struck. So yes, the covid shutdown was all my fault.
 You recently signed with Industry Entertainment. How did that come about?
Joey Tuccio got my materials via Circle of Confusion as I was one of their inaugural fellows through their fellowship from last year. The pilot was the one I submitted to the fellowship and through the course of it, I further developed it with my mentor Zach Cox and that version is what Joey circulated alongside my bio.
What are you most looking forward to about working with your reps?
Further developing pilots and features that showcase my voice and working on projects I'm passionate about.
As a storyteller how do you infuse your voice into your work?
I was a huge fan of Stan Lee when I was a kid and when I became an adult became a huge fan of Quentin Taratino. One thing that both of these guys did was write really fun prose in their respective work. In an interview QT said (I write 'QT' like we're old friends but just so I'm clear, I do not know him but would like to) that he wanted to give the reader a true experience when they read his scripts, complete with details we may never see on camera but he used it as a storytelling technique to bring the reader into his story as they're experiencing it in real time. Stan Lee always wrote with a ton of flair and winks to the reader as he called a villain or hero a silly name or presented the story or character a little off kelter, but always made the "True Believers" feel like they had this cool insight into whatever was happening in the Marvel Universe. So I stole from both of these men and I do my version of cheeky fun observational comedy by infusing that into the action lines, dialogue, scene headers, etc. I write to the reader in a fun, concise way so they can easily follow the story and hopefully appreciate all the jokes and fun insights throughout the script.
Who are your writing influences?
Aaron Sorkin, Adam McKay, Alan Moore, Chris Claremont, David Chase, David Halberstam, Ed Brubaker, Frank Miller, Issac Asimov, James Cameron, Matt Weiner, Quentin Taratino, Robert Kirkman, Spike Lee, Stan Lee, Toni Morrison to name a few
Having reached this new milestone for your career, what is one piece of advice you know now, that you would tell yourself when you first started out?
Write something from the heart that is deeply personal to you that no one else could write. Infuse your voice in every inch of that script. Much like a person that steps in an elevator with too much cologne, you should leave the reader with such an impression. But, you know, in a GOOD way.
How did you first discover Roadmap?
My friend Mika Frank found great success through Roadmap with her development as a professional writer and felt it could do the same for me.