Image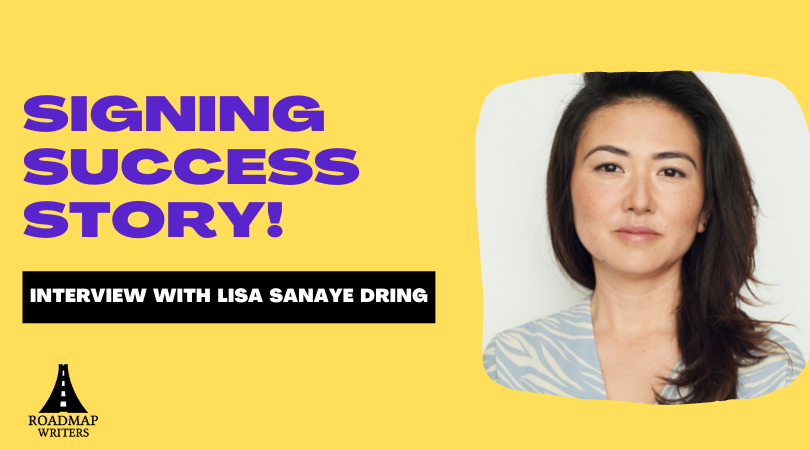 Tell us a little bit about your writing background. How did it all begin?
I began writing after my parents died. I wrote a solo show about my life in relationship to loss, and after that people who had seen it started commissioning me to write plays. And it all just took off from there! During the pandemic I started nurturing my screenwriting in earnest and so many beautiful things have blossomed from that.
You recently signed with Heroes & Villains. How did that come about?
Joey Tuccio helped me! I sent in a logline as a part of the BIPOC initiative and Joey started sending my work out to different companies. I also have a friend with H&V who put in a good word when he knew I was meeting with them.
What are you most looking forward to about working with your reps?
They seem to really get my work and are passionate about my voice. I love the idea of growing with reps long-term as my career and artistry evolves.
As a storyteller how do you infuse your voice into your work?
I have a very specific personal lens that I take to all creative projects. I don't believe in randomness- I think there's a harmony in the world, a synchronicity and a beauty in how we live our everyday lives. And so in my work I think there is always an inclination to cultivate meaning and connection out of seemingly disparate events. I also love poetry—most of my formal writing education is in poetry— and so my language has lyrical heft, and I often use poetic visual imagery as motifs in my work.
Who are your writing influences?
Rilke, Brandon Jacobs-Jenkins, Robin Coste-Lewis, Hilma af-Klint, Lucas Hnath, Sam Esmail, Ursula K. Le Guin, Phoebe Waller-Bridge, Michaela Coel, Octavia Butler, Brit Marling and Carl Jung.
Having reached this new milestone for your career, what is one piece of advice you know now, that you would tell yourself when you first started out?
It'll happen when you're ready. Focus on the work and avail yourself to any discomfort it may cause.
How did you first discover Roadmap?
My friend Ben Rodriguez sent me a post about the BIPOC Initiative.