Image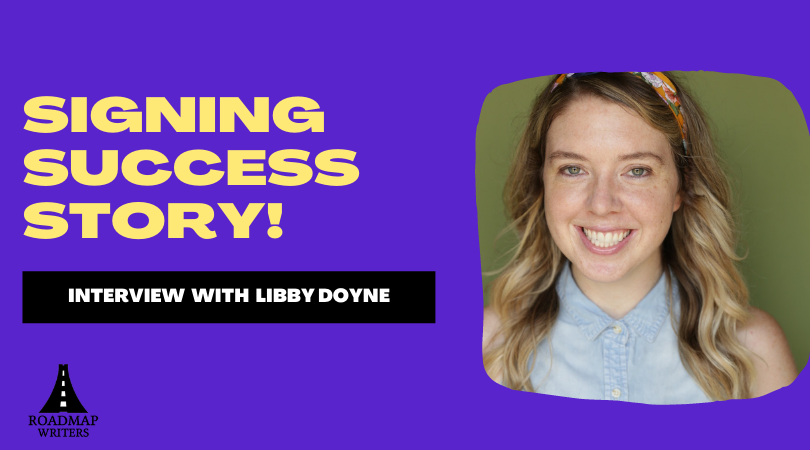 Tell us a little bit about your writing background. How did it all begin?
I started writing poetry and non-fiction essays in my mid 20s. It always felt like a healthy way for me to make sense out of my thoughts and feelings. I took an essay writing class that ended in a storytelling show and when it was over my teacher encouraged me to turn my essay into a feature and take comedy writing classes at Second City and The Upright Citizen's Brigade. That little bit of guidance and direction sent me on the long path to developing my voice and becoming a screenwriter.
You just signed with Echo Lake Entertainment. How did that come about?
My friend texted me the link to the Supporting Support Staff Initiative portal and I filled it out and sent along my favorite script. I had never heard of Roadmap Writers, but the submission was free so I figured it was worth a shot. A few agencies ended up requesting my pilot but Echo Lake was the first to request a meeting. I really loved the call we had and felt like they were the right fit so I signed shortly after. Truly so effortless after 7 years of trying to find representation, I had to pinch myself!
What are you most looking forward to about working with your rep?
I felt like my rep really understood my voice, my strengths, and the types of shows I want to work on and create. It's really hard to hone and develop your craft, write tons of scripts and feel so ready, but still not have access to writing jobs. It's a tough industry with so many hurdles and I've always felt like if I could just keep believing in myself and stick around long enough it would eventually work out for me. I'm so excited for the access my reps will grant me and to have someone in my corner rooting for me.
As a storyteller how do you infuse your voice into your work?
I like to create characters that I can identify with and relate to. If I can understand their motivations and see their hearts, even the most flawed characters can be sympathetic. Humor is so important to me, so even during super dark and dramatic moments, I always like to keep some levity. Life is so absurd, everything matters and nothing matters all at once and I like my work to reflect the tightrope we all walk on every day.
Who are your writing influences?
I love Michaela Coel, Phoebe Waller Bridge, Shonda Rhimes and Issa Rae. I also pull a lot of inspiration from graphic novelists like Tillie Walden and Lisa Hanawalt. The poetry of Ali Liebegott, Nayyirah Waheed, and Alok Vaid-Menon always get me going. I hate to admit that I've been inspired by a man, but what Taika Waititi has been up to with What We Do In The Shadows and Reservation Dogs (with Sterlin Harjo) has given me a renewed hope in where this industry is headed.  
Having reached this new milestone for your career, what is one piece of advice you know now, that you would tell yourself when you first started out?
Just be patient and keep going. Keep writing, keep creating, take breaks when you need to. It's going to happen when it's meant to, there's nothing else you can do to force a career into existence, so just keep playing and enjoy your life in the meantime.
How did you first discover Roadmap?
My friend Kate Zasowski, a very funny and talented writer, introduced me to Roadmap. I really appreciated that there was no application fee because after so many years of submitting to festivals and competitions, I was no longer interested in the predatory system that preys on hopeful writers. I'm so grateful she sent me the link to submit!