Image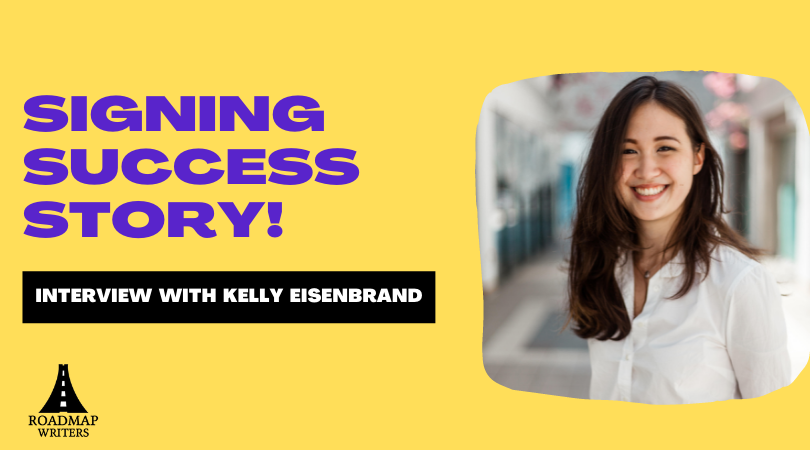 Tell us a little bit about your writing background. How did it all begin?
I've always written, ever since I can remember. I actually got in a lot of trouble for it in elementary school. The first play I ever wrote and casted was on my 5th grade playground, and it caused somewhat of a commotion (crying, fights, etc.). A teacher pinned me against a wall and told me I'd never write again.
You recently signed with Agile Entertainment. How did that come about?
A few people from my writers groups tagged me in Joey Tuccio's post on Facebook about the Roadmap for Writers AAPI Writer's Initiative. I submitted a script, and at first James Moorer said the script "wasn't quite there yet." I asked if I could submit a rewrite. He very kindly agreed, and I spent the next 16 hours in deep script surgery, re-writing from page one. Luckily, James was impressed by the reworked script. So, he and Joey sent it out on my behalf. Grace Ledding from Agile reached out to me shortly after requesting the script. From the first conversation, I liked her. The way she talked about writing and her work and goals aligned with mine, so I was really excited to work with her.
What are you most looking forward to about working with your rep?
I think Grace will challenge me, and I also think she'll be honest about what needs to happen to make my writing shine and push me to do my best work. I also trust her opinion in terms of professional development, and I look forward to having such a knowledgeable consultant and advisor.
As a storyteller how do you infuse your voice into your work?
I think it's sort of inevitable that my work is inflected by my point of view, my aesthetic, my sensibilities. I make decisions about characters and scenes based on what I think is meaningful and appealing, and those preferences are informed by my lived experiences. But also, I remember how I felt the first time I read Old School by Tobias Wolff. Wolff is an absolutely master of prose, but it's all in service of vulnerability, and telling his stories in such a way that makes him more emotionally naked. When I read his work, it humbles me. Emotional realism is the beating heart of his storytelling, and it's always an aspiration of mine to work in that mode.
Who are your writing influences?
Liz Flahive and Carly Mensch have done some of my favorite work (I literally study the "Glow" pilot all the time). One day, I hope to write characters as well as Vince Gillian or Steve Lightfoot.  Obviously, Brad Bird and Phil Lord (I love to write animation). And Raphael Bob-Waksberg—my big dream is to make a weird, deep, personal adult animated comedy, and he is an absolute inspiration in that regard; he changed the adult animation game.
 Having reached this new milestone for your career, what is one piece of advice you know now, that you would tell yourself when you first started out?
Frankly, I would have told myself to start work towards being a serious screenwriter much sooner! I had to write so many bad drafts before I felt like I was really making progress.
How did you first discover Roadmap?
I Googled "professional script coverage" and sent in a script to be reviewed by an industry pro a few years back.