Image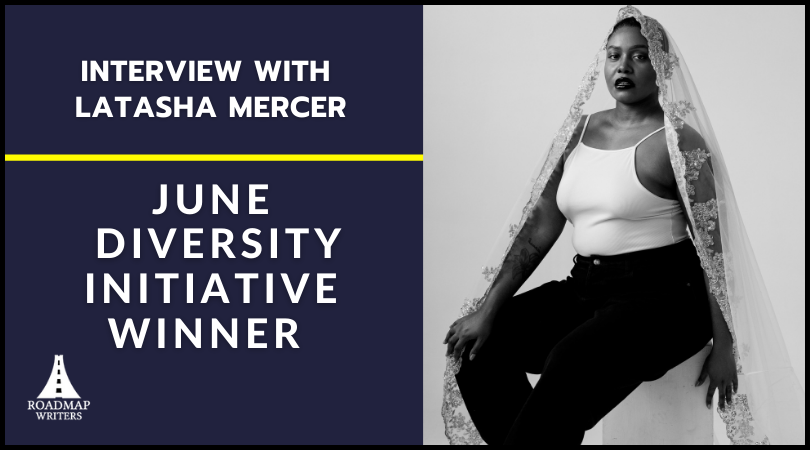 How long have you been writing and what made you want to write in the first place?
I've been writing for about 5 years. I wanted to share a portion of the Black experience on screen, and that grew into hyper-fictional stories with deep dramatic emotion to ground it. I had a popular comedic vlog on YouTube tackling social issues, and I wanted to expand my ideas and creativity. This birthed my very first web series, Sit Black & Relax. This came on the resurgence of the conversation regarding police brutality and slain Black folx, and I wanted to assure I was creating work that spoke to that, in the tenets of family, friendships, and relationships.

What genre do you prefer to write in? What draws you to that genre?
I prefer to write Dramas— which came as a surprise to me! I love expressing emotion and diving into the ugly parts of humanity. In my earlier work, I tackled heavy topics in lighthearted ways— I used comedy as a vehicle to call people to listen to new information, in an unguarded way. The work I do now is deep introspection, to dare myself to release things I told myself I had to hide and hold onto, like a poisonous secret. I challenged that: could I be brave enough to be bare in my art? To turn that microscope on society inward… to announce
and dissect myself.
Tell us three things you're currently digging (show, book, food, podcast, whatever!)
I'm currently digging cheesy, goopy, high-fat pasta (sue me!). I am afoodie at heart— I love trying new foods and anything that comes with a sauce is immediately my fave. I'm also revisiting Fleabag on Amazon Prime (2nd quarantine binge). I love unlikeable and heavily flawed protagonists— Phoebe Waller-Bridge carries her comedic delivery to perfection, and ease-fully hides the deep wound of her character. The writing is quick, witty, and emotionally raw. Lastly, I'm digging the warm weather finally arriving in NYC. The first time I switched my air unit from "heat" to "cooling" was magical.

What interested you about the Roadmap Diversity Initiative?
I love that Roadmap specifically aims to usher Black & Brown writers into the professional Writing industry, while bridging the gap for us to directly work with industry professionals. The hardest parts about attempting to have our writing discovered are access and network. Many of the pipelines formed for aspiring writers begin with privilege: Black & PoC creatives usually lack the means to access resources, which in turn jilts their journey to those imperative spaces. I'm incredibly grateful for Roadmap Diversity Initiative because they work
with quality and intention: two core values that align with mine.

Where can we find you? (social media)
Instagram - @JustLatasha | Twitter - @JustLatasha404