Image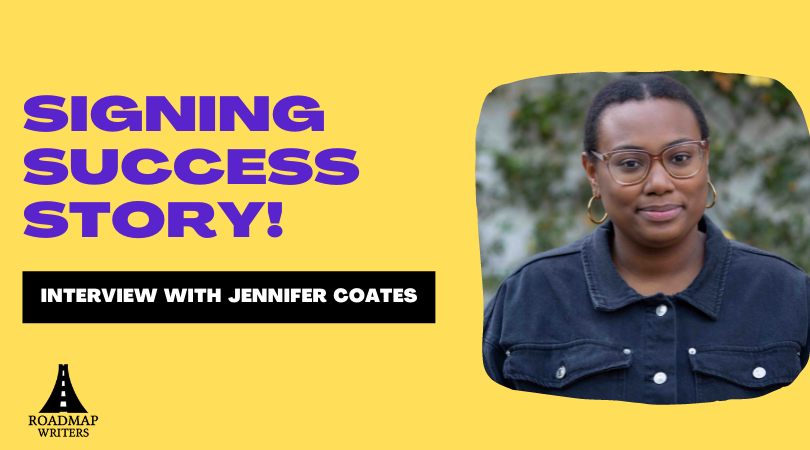 Tell us a little bit about your writing background. How did it all begin?
I was an avid reader growing up. I'd be reprimanded for staying up late reading, instead of things like missing curfew. My appetite to devour my favorite book series was a bit faster than the authors I loved could write, so I turned to writing my own stories to fill the void. It wasn't until I got older, and became a teen of the TRL age, that I fell in love with visual storytelling, mainly music videos, and film. I found that filmmaking was the perfect place to explore my desire to write, while also scratching that need to create meaningful images on screen.
You recently signed with Anonymous Content. How did that come about?
I'd previously been introduced generally to one of my now-current reps through an old boss. I was entering a period of my career in which I was looking for the right partners to help guide my transition into writing full time. I heard about the Roadmap BIPOC initiative, and was able to further the conversation with the former rep and two others at Anonymous due to Roadmap's encouragement of my material. I chatted with the Anonymous team a few times, and I instantly connected to not only their process, but their passion for innovative and varied storytelling.
What are you most looking forward to about working with your rep?
My reps and Anonymous as a whole, have such diverse tastes and industry partners! I'm so excited to explore interesting genres and mediums alongside my reps. No idea is too small and no medium is ruled out, which can only broaden the possibilities for what we can create.
As a storyteller how do you infuse your voice into your work?
As I work in a lot of genre storytelling, I find keeping characters grounded, especially when the spectacle gets bigger, helps me weave my voice within the work. Having moments of introspection and asking myself how the people in my life would react to certain situations, helps me keep my characters sounding like real people that I know, rather than tools for plot purposes.
Who are your writing influences?
Marielle Heller, Nia DaCosta, and Lynne Ramsay are all writers and filmmakers that I point to as doing some exemplary character-based filmmaking. And, as a reader, I do find myself turning to novelists like Tracy Deonn or Raven Leilani, as they explore different facets of navigating this time as a young Black woman.
Having reached this new milestone for your career, what is one piece of advice you know now, that you would tell yourself when you first started out?
Looking back, I would tell myself not to be afraid to explore! I used to think I had to write a certain way or tell a certain type of story to be considered a "serious" filmmaker, but that's absolutely not the case. As long as the story is compelling and the characters ring true, the genre is only icing on the cake.
How did you first discover Roadmap?
I discovered Roadmap through a network of industry assistants! Other assistants in the network have been repped through various Roadmap initiatives, and had remarkable things to say about the process. I'm so grateful that keeping in touch with my peers that I came up with in the industry, led me to Roadmap!