Image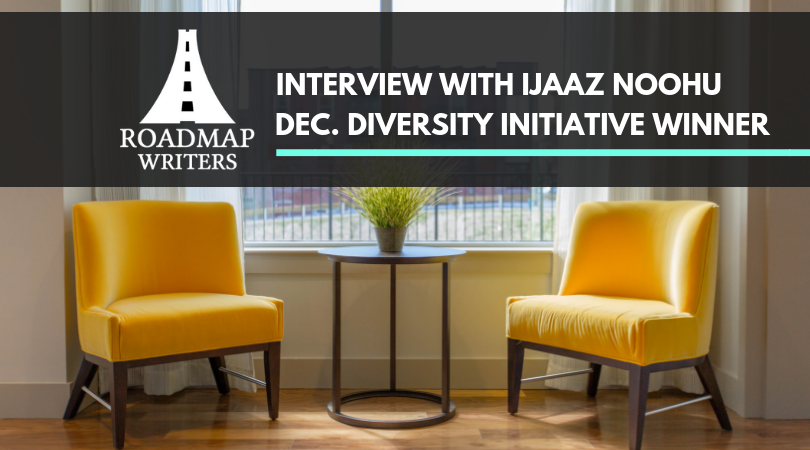 Meet director Ijaaz Noohu, December's Diversity Initiative winner! Ijaaz recently chatted with Roadmap about his career and why he's happy to be part of the program.

RMW: How long have you been directing and what drew you to directing in the first place?

Ijaaz: I've been directing since I was about sixteen, so close to ten years now! I've always loved stories and storytelling and I was really into photography from a very young age, so it felt like directing was the natural progression of that mix of interests.
RMW: Who are the directors you admire?
Ijaaz: I'm in love with the directors that use form to tell character-driven stories in intimate and grand ways - so David Lean, Denis Villeneuve, David Fincher. Billy Wilder, Andrea Arnold, and Steve McQueen are among my favorites.
RMW: Tell us a little bit about the process of developing your short Start Breaking My Heart into a feature. What are the challenges?
Ijaaz: It's a long road. My writing partner, Grant Harvey, and I have been working on the project for a few years now. We recently adapted it into short film, which was selected from a production grant at Columbia University. So now we're in the process of rewriting the feature and honing it into the best version of itself. The hardest part is staying disciplined to keep rewriting and not get precious about anything.
RMW: What are three things you're currently digging?
Ijaaz: Love Songs for a Lost Continent by Anita Felicelli, Superorganim's latest album... and always, my pup Korra - who's 50% pitbull, 50% lab, and 100% perfect.
RMW: What interested you about Roadmap's Diversity Initiative?
Ijaaz: This industry is extraordinarily confusing. It's so hard to break in and Roadmap's providing a great platform to get a foothold in the industry and guidance by people who are actually working in it. 

You can read more about Ijaaz at ijaaznoohu.com