Image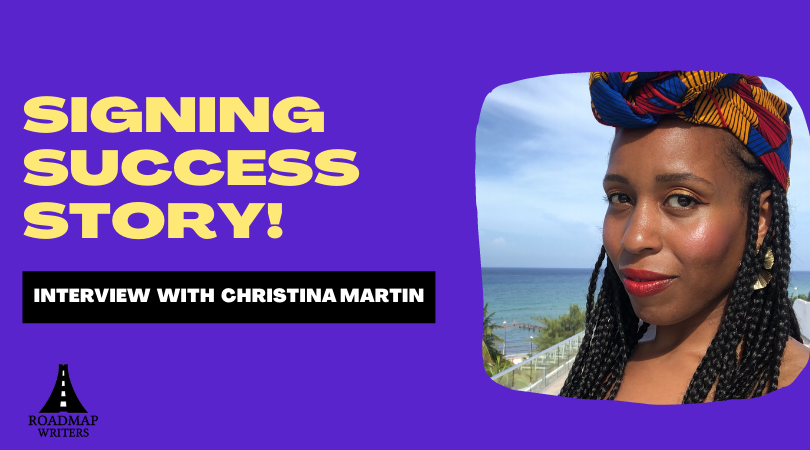 Tell us a little bit about your writing background. How did it all begin?
I grew up in the theatre -  my mom has been on the board of the Ensemble in Houston pretty much my whole life - so I've always loved storytelling. Because of that, despite participating in various STEM programs and attending a medical high school, as soon as I arrived at Spelman College, I opted to major in drama. While I did write and direct shows in school, it wasn't until years after moving to LA that I realized that I could and should make writing my career. It's been a journey since then: while working office jobs, I created my own short-lived web series, wrote scripts and content for others, and more recently, was a writer on the second season of Giants, a digital series that began on Youtube and is now streaming on BET+.
You just signed with Story Driven. How did that come about?
I follow Aadip Desai on Twitter and, when I saw him mention he and Roadmap's BIPOC Initiative, I decided to take the leap. Submitted my bio and logline, pretty quickly received a read request from Joey, and from there, he was sending my logline/script out. Timing really is everything because it was only days after I'd finished a crucial rewrite that Peter at Story Driven requested the script. He loved it and here we are.
What are you most looking forward to about working with your rep?
I look forward to developing projects, having someone with a business perspective to bounce ideas off of, and getting staffed.
As a storyteller how do you infuse your voice into your work?
I like to let my characters and action lines make all the slick comments I might if I were watching the show. It makes writing so much fun and hopefully, my scripts fun to read.
Who are your writing influences?
I have so many. Since TV is such a collaborative medium, I don't look to just the individual creator, but all the writers involved. I consider anyone who's written on shows I've loved to be an influence. Shows like Community, Happy Endings, Better Off Ted, Superstore, Man Seeking Woman, Sherman's Showcase, Eric Andre Show, I could go on and on before I even got around to the dramas.
Having reached this new milestone for your career, what is one piece of advice you know now, that you would tell yourself when you first started out?
I've had representation before where the relationship ended up petering out. What I learned from my previous experience was to make sure my reps appreciated me/my voice as a writer and not just one particular project or the slot I would fill on their roster.
How did you first discover Roadmap?
The BIPOC Initiative was my first experience with Roadmap, but I'd also seen fellow writers discuss them on Twitter.