Image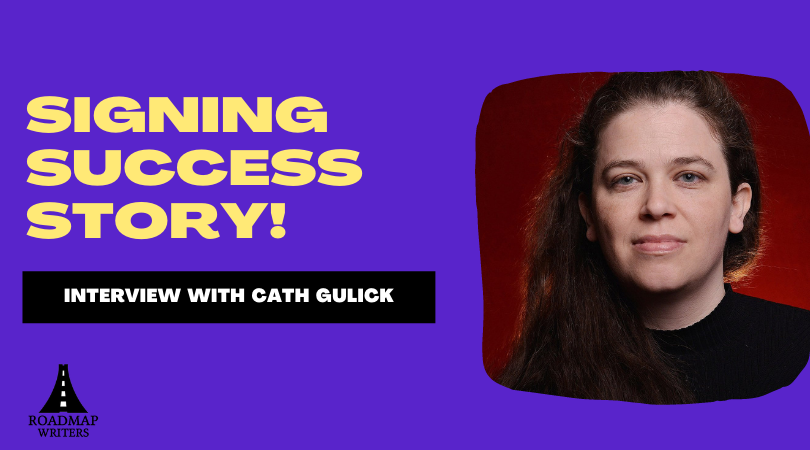 Tell us a little bit about your writing background.
I was attempting to be a writer-director and not really getting anywhere for a rather concerning amount of time. I had a short at Slamdance, but then no one bit on my feature script. So I did my first feature on my own with my own money. Then I wanted to take the next step up with a bigger feature using someone else's money and had a hunch Roadmap would take me there.
You recently signed with Empirical Evidence. How did that come about?
When my script got optioned and it was time to do the paperwork, I casually mentioned to Julianne who runs Roadmap Top Tier that I didn't care what the terms were, I would sell every part of my body to make my second feature. Julianne said, "No, you most certainly will not!" and she reached out to Dan Seco to unofficially help with the contract. In the ensuing time we got to know each other. I tried not to bother Dan unless it was necessary for my project, but then discovered he always had my back, which is a nice feeling. Over time I felt more comfortable asking for his input. I gather he felt our working relationship made sense and he felt a connection to the project and made it all official. I couldn't be more thrilled. I'd trust him with my life.
What are you most looking forward to about working with your reps?
Right now we are focused on getting this feature off the ground, together. It's incredible to be rowing the boat with four oars instead of two.
You also had your original script optioned by Bigscope Films, what's that process been like for you?
It cured my lifelong depression. I highly recommend getting optioned by Bigscope Films.
As a storyteller how do you infuse your voice into your work?
I suppose your writing voice could be just expressing how you see the world. I mostly see the world as a place where bad things happen for no good reason. Yet life still seems like a strange and special thing in the universe, whatever that is.
When it comes to writing vs directing, what quality of each stands out the most?
In writing you are inside the characters yet alone with your cats; in directing you have to make sure that that character information is visible and interesting to the audience while being a sensitive coach to humans.
Having reached this new milestone for your career, what is one piece of advice you know now, that you would tell yourself when you first started out?
Stop fucking around and go enroll in Roadmap Writers.
How did you first discover Roadmap?
I got an alumni newsletter from Slamdance mentioning a Roadmap course, took the course, and was blown away. In a couple hours I learned more than I had in years. I was hooked!