Image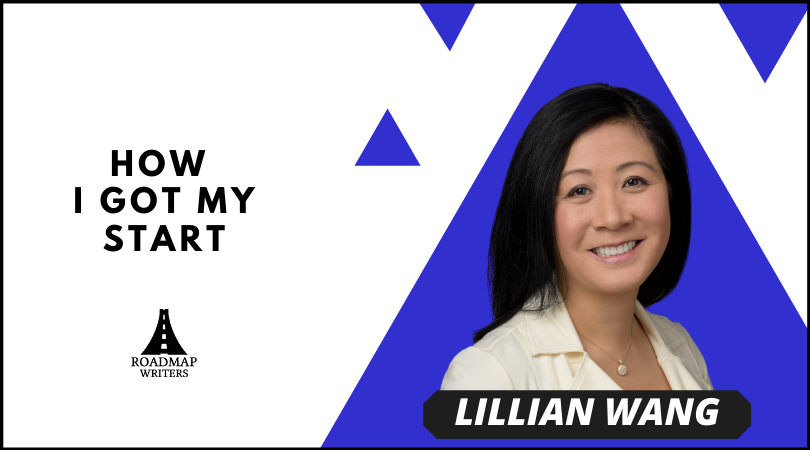 How I Got My Start - by Lillian Wang
A lot of you are trying to break into the industry and want to know how. You want to know what the magic sauce is. As I am about to start my first staff writer job on a new Netflix series, I want to tell you that the magic sauce is YOU. I have no prior credits, never been in a writer's room, was never a writer's assistant and have no prior industry contacts. By sharing my unconventional journey, I hope to provide some hope and inspiration.
I have been writing my entire adult life all the while working day jobs outside of the entertainment industry. Early on to learn the craft, I enrolled in the UCLA and NYU professional writing certification programs. I then wrote a few not so great scripts. I also sought opportunities as a script reader at production companies. Then I wrote slightly better scripts, which I began to submit to contests and got some recognition that served as validation that I have some talent. So I wrote some more while still toiling away in my day jobs. At this point, with life and career experiences under my belt, I began to infuse these experiences into my writing. In doing so, I found my voice.
To elevate my craft I now study produced scripts across different genres, learning from the writing of Aaron Sorkin, Tarantino, Tony Gilroy, Steve Zaillian, Shonda Rhimes and Phoebe Waller-Bridge. I listen to #TheScreenwritingLife to learn from and be lifted by @MegLefauve and @LorienMckenna. I read anything from fiction, non-fiction to the news and paid attention to other people's stories to find inspiration.
It was during the pandemic that I realized that I was doing all this writing but nobody was "seeing it." The managers I was working with weren't getting me meetings. I was spending thousands on contests year after year but not going anywhere. The hardest may be when I started to notice pity and judgment from the non-writer friends and some family members for spending so much time writing when others have moved on with their lives. I wrote anyways.
I realized though that I needed to pivot and adjust my strategy to focus on marketing myself and my work. I decided to seize control of my writing career and put myself out there. I created a professional website and developed my brand. At this point, I believed in my talent and my stories, but still had no access and wasn't getting any visibility - into the picture came Roadmap Writers.
I enrolled in Roadmap's Pitch Prep Workshop (highly recommended) and their other programs. In Roadmap, I found a supportive community that made me feel like I wasn't alone on this difficult journey of this "noble" profession, as Kevin Huvane of CAA called it.
In March, I signed with my current manager through an introduction by Joey. My manager has been a great advocate and partner. He got me numerous generals. One of the execs my manager queried at Netflix for a staffing job passed my pilot script to this showrunner, who read it, asked to meet, and offered me a spot in his writer's room. One of the first things the showrunner said to me during the interview was, "I did my homework on you, and what I love about you is that you write a lot."
Moral of the story: Write a lot. Don't give up. Keep writing. At times the journey may seem dark and impossible, but it is possible. Take a break if you must but come back and persist. Celebrate the small wins as well as the big ones. Have fun. Believe in yourself. Surround yourself with people who believe in you. You have stories within you that the world needs to hear. You are the magic sauce.